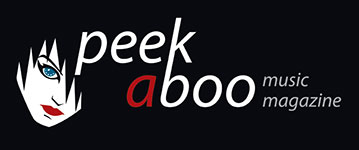 like this movie review
---
KENNETH BRANAGH
Mary Shelley's Frankenstein
Movie
[77/100]

18/02/2013, Didier BECU
---
On a regular base Sony SPHE (formerly Columbia Pictures) releases their classics on Blu-ray. So far they have a pretty impressive collection and this month you can add Mary Shelley's Frankenstein to that.
It is no exaggeration by telling that the version by Kenneth Branagh is one of the world's most underrated pictures ever. Strange as the film had a brilliant cast with stars like Robert De Niro and Helena Bonham Carter. The movie got quickly out of the theatres and even today most moviefans are thinking of the classical version with the mighty Boris Karloff if they mention Frankenstein.
With Kenneth Branagh as both director and actor it's certainly no wonder that he adopted Mary Shelley's novel from 1816 almost page after page. That is probably the reason why this movie is more a James Ivory-like costumefilm instead of a bloody horrorfest.
Victor Frankenstein (Kenneth Branagh) is the son from the wealthy Baron and Caroline Frankenstein (Ian Holm en Cherie Lunghi). They adopt the young Elizabeth (Helena Bonham Carter) who becomes later Victors big love. Faith strikes when his beloved mother dies after the birth of his young brother William. The disillusioned Victor goes to Ingolstadt for studying medics at the university. He got befriended with Henry Clerval (Tom Hulce) and he soon becomes interested in the weird science from Professor professor Waldman (John Cleese) who succeeds in putting dead limbs from animals alive. When Waldman brutally got murdered by an outrageous patient (Robert De Niro), Victor realizes he wants to follow the footsteps from his teacher. Dr. Frankenstein digs up the dead body from Waldhams murderer and brings him back alive, but he soon will regret this dumb decision.
If you think the decors are quite similar to those of Bram Stoker's Dracula then you're on the right track as this Frankenstein-version is produced by Francis Ford Coppola. Lots of scenes have a huge gothic touch and even if Mary Shelley's Frankenstein isn't a nailbiting horrorfilm, you're still fascinated by it. That is in the first place the merit from Robert De Niro who plays here one of his greatest (and sadly enough forgotten) performances in his remarkable career, but it's also due to Branaghs magnificent directing.
The restored HD-version is breathtaking and it's certainly the ideal opportunity to (re) discover this forgotten classic.
Didier BECU
18/02/2013
---
Met de regelmaat van de klok brengt Sony SPHE (het vroegere Columbia Pictures) een heleboel klassiekers in gerestaureerde versie op Blu-ray uit. Ondertussen is dat lijstje redelijk indrukwekkend geworden en deze maand mag je daar ook Mary Shelley's Frankenstein aan toevoegen.
Het is geen understatement om te stellen dat de versie van Kenneth Branagh één van 's werelds meest ondergewaardeerde prenten is. Ondanks een indrukwekkende sterrencast met o.a. Robert De Niro en Helena Bonham Carter verdween de film vrij vlug uit de bioscoopzalen. Ook vandaag denkt menig filmfan nog altijd aan de onsterfelijke Boris Karloff-versie als men het over Frankenstein heeft, maar deze versie uit 1994 is minstens even imponerend.
Met Shakespeare-kenner Kenneth Branagh zowel achter als voor de camera's is het geen wonder dat hij de roman van Mary Shelley uit 1816 hondstrouw volgde. Het is wellicht ook daardoor dat zijn versie eerder een morbide kostuumdrama dan een bloederige horrorfestijn is geworden, alhoewel De Niro als het tot leven gewekt monster diepe indruk nalaat.
Victor Frankenstein (Kenneth Branagh) is de zoon van de welgestelde Baron en Caroline Frankenstein (Ian Holm en Cherie Lunghi). Zij adopteren de jonge Elizabeth (Helena Bonham Carter) die jaren later Victors grote liefde zou worden. Het noodlot slaat toe als Victors moeder sterft tijdens de geboorte van zijn broertje William. De gedesillusioneerde Victor trekt naar de universiteit van Ingolstadt om er medicijnen te studeren. Hij raakt bevriend met Henry Clerval (Tom Hulce) en al gauw raakt hij in de ban van de vreemde praktijken van professor Waldman (John Cleese) die ledematen van dode dieren door middel van elektriciteitsgolven opnieuw tot leven kan wekken. Als Waldman door een patiënt (Robert De Niro) wordt gedood, weet Victor dat hij in de voetsporen van de illustere professor wil treden. Victor Frankenstein graaft Waldmans belager op en door middel van een ingenieuze machine wekt hij de boosdoener opnieuw tot leven. Victor heeft al gauw spijt van zijn beslissing.
Als je vindt dat de decors verduiveld goed op die van Bram Stoker's Dracula lijken dan heb je het bij het rechte eind, want deze film werd immers geproduceerd door Francis Ford Coppola. De scènes hebben een zeer hoog gothicgehalte en ook al is Mary Shelley's Frankenstein geen nagelbijter, raak je toch gefascineerd door de prent. Dat is in de eerste plaats te danken aan Robert De Niro die als het monster één van zijn grootste (weliswaar een beetje vergeten) rollen ooit neerzet, maar ook aan Branaghs knappe regie.
De restauratie is ronduit prachtig en een absolute HD-must. Ideaal dus om deze iewat vergeten klassieker opnieuw een plaats in het filmgeheugen te geven.
Didier BECU
18/02/2013
---