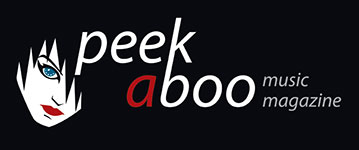 like this article review

---
KEVIN HEWICK
The Best Of 2015
Article
30/12/2015
---
Here is the choice of Kevin Hewick.
THE BEST ALBUMS OF 2015
I listen to a wide range of music but simply didn't get to hear a lot of the albums that made it onto many critics lists. In 2014 a lot of artists I admired, from David Crosby to Warpaint, released great albums, but for me this year not so much!
GIRLS NAMES - Arms Around A Vision
WOLF ALICE - My Love Is Cool
ANNA VON HAUSSWOLFF - The Miraculous
LISA RONSON - Emporers Of Mediaeval Japan
JILL SCOTT - Woman
JENNYLEE - Right On
JOANNA NEWSON - Divers

THE BEST CONCERTS OF 2015
ANNETTE PEACOCK - Cafe Oto, London
FIRST AID KIT - Symphony Hall, Birmingham
THE PRETTY THINGS - The Musician, Leicester
MICHAEL CHAPMAN & BRIDGET ST JOHN - The Musician, Leicester
ULI JON ROTH - The Musician, Leicester
GIRLS NAMES - The Musician, Leicester
CUZ - The Musician, Leicester
PETE MORTON - The Musician Leicester
REEVES GABRELS/LISA RONSON - The Cookie, Leicester
LENE LOVICH - Islington Assembly Hall London

30/12/2015
---
Hier is de keuze van Kevin Hewick.
DE BESTE PLATEN VAN 2015
Ik luister naar heel veel verschillende platen, maar om de één of andere redden niet naar degene die worden aangeprezen door de critici. In 2014 hebben heel wat van mijn favoriete artiesten, van David Crosby tot Warpaint, mooie albums uitgebracht, maar dit jaar was dat iets minder!
GIRLS NAMES - Arms Around A Vision
WOLF ALICE - My Love Is Cool
ANNA VON HAUSSWOLFF - The Miraculous
LISA RONSON - Emporers Of Mediaeval Japan
JILL SCOTT - Woman
JENNYLEE - Right On
JOANNA NEWSON - Divers
DE BESTE CONCERTEN VAN 2015
ANNETTE PEACOCK - Cafe Oto, London
FIRST AID KIT - Symphony Hall, Birmingham
THE PRETTY THINGS - The Musician, Leicester
MICHAEL CHAPMAN & BRIDGET ST JOHN - The Musician, Leicester
ULI JON ROTH - The Musician, Leicester
GIRLS NAMES - The Musician, Leicester
CUZ - The Musician, Leicester
PETE MORTON - The Musician Leicester
REEVES GABRELS/LISA RONSON - The Cookie, Leicester
LENE LOVICH - Islington Assembly Hall London

30/12/2015
---