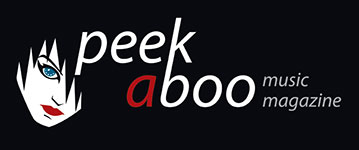 like this movie review
---
KEVIN SMITH
Tusk
Movie
Horror
[73/100]

SONY SPHE
13/02/2015, Didier BECU
---
The strangest film of the moment is undoubtedly Tusk by Kevin Smith. You know him, as he is the director who broke all records with the dirt-cheap Clerks and afterwards released tons of movies through an independent way. Most of his works were released straight on DVD or made available through his own website, but this insane horror film is released on Sony. The subject? Well, a serial killer who converts his victim in a walrus. No, you have read it correctly: a walrus !
It happens to the American Wallace Bryton (Justin Long) who travels to the far Manitoba to make a documentary about The Kill Bill Kid (a guy who imitates Uma Thurman but incidentally chops his leg off). When Wallace arrives, The Kill Bill Kid is already six feet under, but his trip is not useless as he meets Howard Howe (a genius Michael Parks, who you probalby know of the real Kill Bill movies!). This strange guy claims that he was Ernest Hemingway's best friend during World War II. Idle talk to keep Wallace in his house, because Howard want to make him his 24th victim. In no time the man becomes a walrus!
In all fairness, we do not think we would be able to come up with such nonsense ourselves, but Kevin Smith has made his best film in years. The core of the story may seem a little too much like the one of Misery with the psychopathic Kathy Bates, but thanks to the irresistible humour and the hysterical performances (even Johnny Depp as French detective is doing fine this time!), Tusk is a brilliant piece of cult cinema!
Tusk is now on DVD via Sony.
Didier BECU
13/02/2015
---
De vreemdste film van het moment is ongetwijfeld Tusk van Kevin Smith. Je kent hem wel, de regisseur die alle records met het spotgoedkope Clerks brak en nadien massa's films in eigen beheer uitbracht. De meeste van zijn werken verschenen regelrecht op dvd of zijn via zijn eigen website aan de man gebracht, maar deze krankzinnige horrorfilm is door Sony uitgebracht. Het onderwerp? Een seriemoordenaar die zijn slachtoffers ombouwt tot walrussen. Neen, je hebt het goed gelezen: walrussen!
Het overkomt de Amerikaan Wallace Bryton (Justin Long) die naar het verre Manitoba afreist om er een reportage te maken over The Kill Bill Kid (een kerel die Uma Thurman imiteerde, maar daarbij per ongeluk zijn eigen been amputeerde). Bij zijn aankomst is The Kill Bill Kid al lang overleden, maar zijn reis is niet voor niets geweest omdat hij de stokoude Howard Howe (een geniale Michael Parks, die je natuurlijk kent uit de Kill Bill-films!) ontmoet. Deze vreemde snuiter beweert dat hij het beste maatje was van Ernest Hemingway tijdens de Tweede Wereldoorlog. Allemaal praatjes om Wallace in zijn woning vast te houden, want Howard heeft het plan om van Wallace zijn 24e slachtoffer te maken.
Eerlijkheidshalve denken we niet dat we in staat zijn om zelf zo'n onzin te bedenken, maar Kevin Smith heeft wel zijn beste film sinds jaren gemaakt. De kern van het verhaal lijkt misschien net iets te veel op dat van Misery met de psychopathische Kathy Bates, maar dankzij de onweerstaanbare humor en de hysterische vertolkingen (zelfs Johnny Depp doet het als Franse detective deze keer prima!), is Tusk een schitterende stukje cinema dat je misschien kan onderbrengen in de pis- en kakhumorsectie, maar werken doet het wel!
Tusk is nu uit op dvd via Sony.
Didier BECU
13/02/2015
---
---