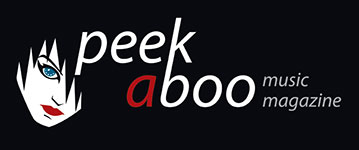 like this article review
---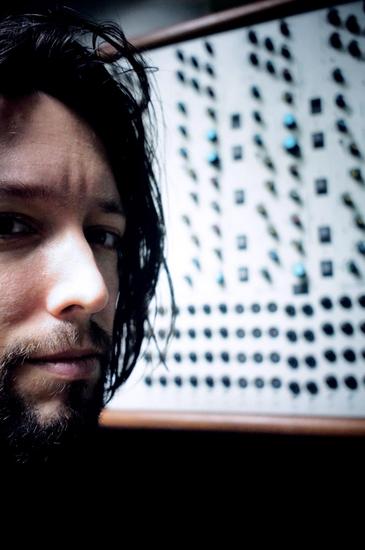 KEVIN STRAUWEN (TRUE ZEBRA)
Ten Albums That Changed My Life
Article
04/08/2015, Didier BECU
---
Since we started our website, we were overwhelmed by a Belgian musician named Kevin Strauwen. With his project True Zebra he makes a sort of Nine Inch Nails-thing that doesn't sound like Nine Inch Nails if you know what we mean. Described by Kevin as "music for the dark backbone of the soul", we can only agree. In our popular series featuring ten albums that change a lifetime, we asked Kevin about his…
My 10 albums that are somewhat important… in a list of 9 because 10 is overrated. Important because of live gigs, music videos, anger, sadness and mostly production skills. This stuff rocks my nerves.
1. The Beatles - White Album (1968)
First vinyls I put on myself after going through the parents record collection were the "Red" and "Blue" albums, I abused those records… playing at different speeds. The White Album is a great double album that goes from very soft to the "harder" side of the Beatles. The Beatles stereo albums with George Martin and years later mixer Chris Lord Alge are the reason why I mix in a 3 position LCR panning setup.
2. The Who - Tommy Soundtrack (1975)
The rock-pop album soundtrack concept… I could have chosen: Jeff Wayne's "War Of the World", Prince's "Batman" or John Moran's "The Manson Family" (an opera), but Tommy is the best record Townsend ever recorded. The original album itself doesn't do it for me, but the soundtrack re-recording with Eric Clapton, Tina Turner, Jack Nicholson, Ann-Margret and many others is a very good and well crafted recording with many rock elements mixed with an orchestra. The movie is a must see: A typical 70s drugged out LSD rock opera that feels like it hardly makes any sense, but it does!
3. Recoil - Hydrology plus 1+2 (1988)
To sum it up why this is an important album and inspiration for my sound as True Zebra: 80s cold bad sampling noise. Not the best Recoil album and it doesn't really have songs... more ideas, transformations and good melodies. Alan Wilder will be in my top 10 producer list… that man knows how to use sound! I could have chosen "Liquid" or "Unsound Methods" being better Recoil albums? but Hydrology is closer to my inner side rhythm and noise.
4. Red Hot Chili Peppers - Blood sugar sex magic (1991)
Best record Rick Rubin ever produced and the best creative period RHCP had. Very popular album when it came out. Years later when getting into production skills, it became a classic for me in terms of how well it was recorded. A must see is Funky Monks, a movie about the recording of the album. Very tight Chad, Flea and creative genius John Frusciante. From the first warm sun in spring, this record is in my car and reminds me of Los Angeles.
5. Beastie Boys - Check Your Head (1992)
2 other albums in 1992 that made this a great year were Ministry's "Psalm 69" and NIN's ep "Broken". The Beastie Boys overdid themselves, what an amazing album with great songs and lofi sound. Samples samples samples… and what great songs! "Gratitude", "What'cha want" and "Stand Together". An album that will get one word out of you: FUCK!
6. Nine Inch Nails - The Downward Spiral (1994)
Noise - melody - killer hooks and a great production from Flood and Trent Reznor. TDS works as a complete album and is a feast for the ears. First ever concert I went to by myself. Threathening, fragile and Reznor's voice as a great story teller. Everything fits during this period; stage show, music video's and artwork. This era made me start writing songs on cassette: horror noise, melodic instrumentals and weird music, but with a pop hook. Discovering NIN in 1990 was the best find that happened to me when growing up… It made me look deeper into dark electronic noise and music like Ministry, Eïnsturzende Neubauten, Depeche Mode, Front 242, … thank you NME compilation sampler.
7. Marilyn Manson - Antichrist Superstar (1996)
Perfect mixture of electronic noises and samples together with heavy guitars. Very good produced album and great sound design. 1996 was a very positive and creative year for myself and also the year I recorded or better yet finished my first solo song on a computer with vocals. This album influenced me in the beginning, I always was a sucker for the dark mixture of heavy guitars and electronics.
8. Big Milk - Big Milk (2001)
Not a commercial album, but a bit known in the LA area during my stay. This band from Luciano Lenchantin (brother of bassist Paz from Pixies, A Perfect circle and many others) is very tense, sad and controlled anger. I saw and met them on a few occasions and they just blew me away. Former NIN drummer Jerome Dillon, played a few of those best gigs. The music is to the point, very open space, emotional and a great push and pull feeling of rhythm and melody…a great learning school. Unfortunatly Lucianno commited suicide 2 years later, which makes the sadness even more outspoken. This is the Nick Drake or Ian Curtis of 2000. An album that can make me cry … together with Nick Drake's "Behind The sun".
9. Fischerspooner - #1 (2001)
Coming home from a year living and working mostly on rock records in Los Angeles; "Emerge" changed my view, there's more than LA rock. I saw the video on a German satelite music station… dark, arty and tense which was a 3 word description of myself back then. That album and some other dark electro songs (including Alec Empire's 2002 album "Intelligence and Sacrifice") from that period are the turning point that eventually turned into the electronic balance that would later become True Zebra.
Just do and abuse what the fuck you want.
Of course there is more… there always is more.
http://www.peek-a-boo-magazine.be/en/reviews/kevin-strauwen-moving-sound-music-for-film/
Didier BECU
04/08/2015
---
---