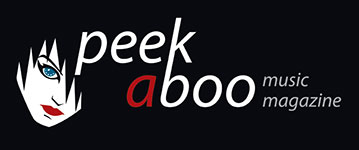 like this vinyl review
---
KIKU, BLIXA BARGELD & BLACK CRACKER
Marcher sur la Tête
Music
•
Vinyl
Classical
•
Electronics
•
Experimental
•
Jazz
[75/100]

Everest Records
02/10/2015, William LIÉNARD
---
Kiku is a project by trumpeter Yannick Barman and percussionist Cyril Regamey, who met during their studies at the Academy of Lausanne. They compose and are both fans of improvised music. Meanwhile, they have left their acoustic roots and enriched their music with electronic sounds. Their compositions often sound like classical chamber music, but they also reveal influences from jazz, electro and rock. They label Kika as a modular avant-garde project with an open line-up that is never complete and that is used as a means to continually shift the boundaries. Marcher sur la Tête is their first non-instrumental project. The words come from Belehrung, a poem by the German poet Hermann Hesse, and Blixa Bargeld of Einstürzende Neubauten was willing to recite them, while David Doyon plays electric guitar and the New York rapper and slam poet Black Cracker adds his freestyle lyrics. The album contains nine compositions.
Title track Marcher sur la Tête is a tranquil composition, in which electronic sounds are combined with guitar noise, while Blixa Bargeld recites the German verse of Herman Hesse. After a short while abrasive percussion is added and fierce electro synths break through the soundscape that primarily makes a jazz-style impression and ends with what sounds like a trumpet/saxophone, backed by synth strings. A similar method is used in Belehrung, with synths, trumpet sounds and layered percussion, In this case, Blixa Bargeld sings the verse. In the quietly bobbing Nuages, ​​the repetitive trumpet sound dominates the soundscape. Noise and gently humming synths are added to Bargelds vocal line, with wide spread guitar sounds and peaceful percussion: a track which we categorize as silent rock with a big industrial backing. After eight minutes, the tempo is accelerated and the song evolves into a hectic French punk-rock track with rumbling drums and humming guitars, but even in French Blixa Bargeld manages to stay upright, and with its familiar cries he increases the feeling of excitement and protest.
Despite all efforts and good intentions, the simple and quiet troubadour ballad Doce Si è l Tormento for voice and acoustic guitar, is undoubtedly the best track so far. Blixa Bargeld dressed as a medieval minstrel in jerkin, in a melody that we associate with Boccaccio's Decameron or Chaucer's Canterbury Tales, the forever lost time of simplicity and innocence when this kind of entertainment was still speaking to everyone's imagination. The melody is written by Claudio Monteverdi, the text by Carlo Milanuzzi. We haven't understood what it's all about, but it sounds stunning.
In Tête 2 we hear Black Cracker with a cascade of vocals. The synths are whistling against a background of percussion, noise and tooting trumpets: a hectic and interesting composition with influences from jazz and r&b, with beautiful a cappella vocals at the end. Ocean begins with dark drones, sultry percussion and a drawling jazz trumpet, complemented by noise and other distorted sounds, and then Black Cracker again in his familiar style, making the track sound a bit like a logical sequel to Tête 2. Nevertheless, an interesting composition. In Jaillir we hear Black Cracker for the third time: a composition dominated by frenetic percussion and an attention-grabbing jazz-trumpet. Afterwards, Blixa Bargeld converts Everybody's Got to Learn Sometime (The Korgis, 1980) into a Phil Collins-like rock song, from which the almost sacred atmosphere of the original track has disappeared: a sultry track, midway between jazz (trumpet) and rock (electronics and thumping percussion) with Bargeld's typical cries as a bonus. Beautiful and nostalgic...
Es ist zu Langweilig, Bargeld sings in the last track on the album, and he disguises as a figure from the Threepenny Opera by Kurt Weill and Bertold Brecht. The drawling vocals are adorned with the jazz sound of a trumpet, layered percussion, noise and guitar-like synths. A nice composition with a beautiful melody, and halfway through, the hectic vocals of Black Cracker. A beautiful combination that may not be sufficiently applied on this album.
Tracklist:
1 Marcher sur la Tête
2 Belehrung
3. Nuages
4 Si Dolce è'l Tormento
5 Tête 2
6 Ocean
7 Jaillir
8 Everybody's Got to Learn Something
9 Es Ist zu Langweilig
William LIÉNARD
02/10/2015
---
Kiku is een project van trompettist Yannick Barman en percussionist Cyril Regamey, die elkaar tegen het lijf liepen tijdens hun studietijd aan de academie van Lausanne. Ze componeren en ze zijn allebei liefhebber van geïmproviseerde muziek. Ondertussen hebben ze hun akoestische roots verlaten en hun muziek verrijkt met elektronisch geluid, waardoor ze aanleunen bij klassieke kamermuziek, maar hun composities verraden ook invloeden uit jazz, elektro en rock. Kika bestempelen ze als een modulair avant-gardeproject met een open line-up dat nooit af is en waarmee ze voortdurend nieuw terrein verkennen. Marcher sur la Tete is hun eerst niet-instrumentale project. De woorden vonden ze in het gedicht Belehrung van de Duitse dichter Herman Hesse en Blixa Bargeld van Einstürzende Neubauten werd bereid gevonden om ze voor zijn rekening te nemen, terwijl David Doyon elektrische gitaar speelt en de New Yorkse rapper en slam-dichter Black Cracker de zgn. freestyle lyrics toevoegt. Het album bevat 9 composities.
Titeltrack Marcher sur la Tête is een rustige compositie waarin elektronische geluiden gecombineerd worden met gitaarnoise en Blixa Bargeld de Duitse tekst van Herman Hesse voordraagt. Na een tijdje wordt schurende percussie toegevoegd en breken er regelmatig heftige elektrosynth door het soundscape dat een jazzachtige indruk maakt en dat wordt afgerond met wat klinkt als het geluid van een trompet/saxofoon, gesteund door synthslierten. Eenzelfde pad kiest Belehrung, met synths, trompetgeluid en gelaagde percussie, terwijl Blixa Bargeld de tekst niet reciteert maar zingt. In het rustig dobberende Nuages domineert (aanvankelijk) het repetitieve trompetgeluid. Onder de zanglijn van Bargeld zijn noise en zachtjes brommende synths geschoven, breed uitgespreid gitaargeluid en rustige percussie: een track die we eerder als stille rock categoriseren met een flinke industriële onderlaag. Dat de track na 8 minuten versnelt tot een jachtige Franse punkrockcompositie met roffelende drums en brommende gitaarspel, is een verrassing, maar ook in het Frans slaagt Blixa Bargeld erin om overeind te blijven, en met z'n bekende kreetjes verhoogt hij het gevoel van opwinding en contestatie.
Jammer van al de inspanningen en goede bedoelingen, maar de eenvoudige en rustige troubadoursballade Si Doce è 'l Tormento voor stem en akoestische gitaar, is zonder meer de beste track tot nog toe. Blixa Bargeld als een middeleeuwse minnezanger in wambuis, in een melodie die we associëren met de Decamerone van Boccaccio of The Canterbury Tales van Chaucer, de voor altijd verloren tijd van eenvoud en onschuld toen dit soort vermaak nog tot ieders verbeelding sprak. De melodie is van Claudio Monteverdi, de tekst van Carlo Milanuzzi. We hebben er geen woord van begrepen, maar het klinkt bloedmooi.
In Tête 2 treedt Black Cracker aan met een waterval van vocalen. De synths fluiten tegen een achtergrond van percussie, noise en toeterende trompetten: een jachtige en interessante compositie met invloeden uit jazz en r&b, met een prachtig a capella-slot. Ocean begint met donkere drones, zwoele percussie en een lijzige jazz-trompet, aangevuld met noise en andere distorted geluiden en dan opnieuw Black Cracker in z'n bekende stijl, waardoor de track toch een beetje op een logisch vervolg op Tête 2 lijkt. Niettemin opnieuw een interessante compositie. Ook Jaillir neemt Black Cracker voor z'n rekening, waarin vooral het hectische slagwerk en de dominerende jazz-trompet opvallen, terwijl Blixa Bargeld de Korgis-cover Everybody's Got to Learn Sometime (1980) voor z'n rekening neemt en er een Phil Collins-achtige rocksong van maakt waarin niets overblijft van de bijna sacrale uitstraling van het origineel: een zwoele track die het midden houdt tussen jazz (trompet) en rock (electronica en bonkend percussie) met Bargeld's typische kreetjes als bonus. Mooi en nostalgisch…
Es ist zu Langweilig, zingt Bargeld in de laatste track op dit album, waarin hij zich vermomt in een figuur uit de Dreisgrosschenoper van Kurt Weill en Bertold Brecht. De lijzige vocalen wordt versierd met het jazzgeluid van een trompet, gelaagd slagwerk, noise en gitaarachtige synths. Een mooie compositie met een prachtige melodie en halfweg de hitsige (Engelstalige) vocalen van Black Cracker. Een mooie combinatie waarvoor misschien net iets te weinig is gekozen op dit album.
William LIÉNARD
02/10/2015
---
---