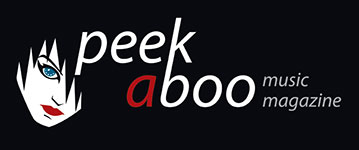 like this cd / vinyl / digital review
---
KIM GORDON
No Home Record
Music
•
CD / Vinyl / Digital
Alternative Rock
•
Industrial Rock
[95/100]

Matador Records
23/10/2019, Kevin BURKE
---
The once Sonic Youth powerhouse Kim Gordon has come through her transitional journey. That aforementioned band are no more, as is her relationship to fellow band member Thurston Moore. Instead of dwelling on all these happenings, Kim has instead decided respectfully to push forward, closing the chapter on one part of her life and carving out a new adventure.
Following on from this summer's well-received art installation, She bites her tender mind, Kim Gordon has taken another step forward and released a solo album. The pressure may be something held upon her at present as she is under the microscope of approval, but this outing titled No Home Record is a work of divine confidence. It is both dynamic, and with an undeniable venomous commentary within the textures that deal with fame, commercialism, and reinvention from a world intent on harassing sectors of society.
From the start it blisters with the ambient noise and dramatic intensity of "Sketch Artist". The song breaks into an industrial attack, as Gordon delivers a spoken vocal. Even as it twists into a melodic pattern, the menacing words fire forward with conviction. This is not pop, this is an act of heroism, directed at the world through sound. As the album slithers into "Air BnB", here Gordon even outweighs the incendiary Patti Smith, it is punk for the modern age.
There is an air of a twisted Tom Waits to "Paprika Pony", as it stutters along with seemingly no direction, the cleverness of the track makes it harrowingly addictive. "Murdered Out" nails ethereal noise rock with painful, vicious lyrics. The passion is soaked within every syllable spun from the lips of Gordon, her voice is painful and with an enjoyable edge. Within the electronic hammering of "Cookie Butter" audiences get a flurry of two word images flung in third face. This is Kim Gordon the artist firing a musical subterfuge of art, a soundtrack to a hidden installation.
The listener is thrown into further punk-grunge in "Hungry Baby", one of the standouts in the release that is all things reactive meshed within a four-minute time frame. Her self-imposed reaffirmation comes in the closer "Get Yr Life Back", the artistic petrol on what was her life as she rebuilds and reshapes a new one. With a sarcastic swell within the tones of her voice, shot towards the advice people are propelled to send your direction whether you need it or not. In reality, for a debut solo outing No Home Record is astounding, not only a contender for album of the year, but the start of a legacy.
Tracklist;
Sketch Artist
Air BnB
Paprika Pony
Murdered Out
Don't Play It
Cookie Butter
Hungry Baby
Earthquake
Get Yr Life Back
For More Info;
Facebook https://www.facebook.com/KimGordonOfficial/
Website https://kimaltheagordon.com/
Kevin BURKE
23/10/2019
---