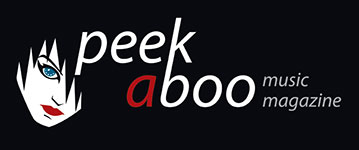 like this cd / vinyl / digital review
---
KIM THOMPSETT
The Hollows
Music
•
CD / Vinyl / Digital
Alternative Rock
•
Folk
[95/100]

15/05/2019, Kevin BURKE
---
Folk music is an art wrapped in a shroud of acoustic mystique, rarely focused on in the current climate of pop projected-vibes which dominate the airwaves. Luckily, with troubadours such as Kim Thompsett, folk music is being re-shaped and given a transcendent vision for the twenty-first century. With the aid of fusion, electronic-samples, synthesizers blended with acoustic instruments, there is something special within her methods.
Her latest release due May-31st, The Hollows, is the long-awaited follow up to Songs from the Uglee Meadow. Kim's hauntingly-tender debut album, released in 2008 to acclaim across the spectrum of both folk and alternative music.The Hollowsis an addictive, spirited adventure, woven over ten-tracks that are wholesome and addictive. Although inspired by celtic mysticism, this factor does not overwhelm the overall sound or even impact. This is perfectly displayed in the single "Woebetide Hill". A sixties-psychedelic piece, which drops into a haunted world with the dreamy-haze that is Thompsett's vocals. Indeed, "Woebetide Hill" is an ageless track which is hard to pinpoint into an era or even genre, but music this good doesn't necessarily need to be, just inhale its splendor.
Visit this release with the expectation of hearing a hybrid of Fairport Convention meets The Velvet Underground, with sprinkles of Kate Bush. A varied landscape enhanced by modern electronic drones to give the sound an extra edge.
The albums begins poignantly with "Moonchild's Lullaby",setting both a theme and a high standard of Celtic-folk as it segues into "Snowbound". An atmospheric track augmented by lush strings in the format of old-English fold with a hypnotic guitar figure driving it forward.Electric guitar cranks arrive in the form of "Hollow Hill" with a full band backing and breathing fire, Thompsett lets loose with a rock-chick persona, respectively, still keeping the elements traditional beneath the distortion.
This is a fearless journey, courageous and worthwhile for any audience. An ambitious piece of work, conceptual in its themes of nature with an abundance of literary references. As the battle to reclaim the earth commences, in this eco-torn world of 2019, Kim Thompsett has her finger firmly planted in that very pulse, reminding us of the natural beauty all around us. That same awe inspiring beauty that is found in the arcane delights of The Hollows.
Track Listing;
1 Moonchild's Lullaby
2 Snowbound
3 Soul Song
4 Woebetide Hill
5 Child of the Breeze
6 Strange Garden
7 Brocéliande
8 Hollow Hill
9 Hollow Tree
10 Say it with Flowers
11 Woebetide Hill (single)
Meniscus Hump Records
Pre-order The Hollow-
https://kimthompsett.bandcamp.com/album/the-hollows
Social Media-
https://www.facebook.com/KimThompsett/
Kim Thompsett - music and lyrics, vocals, guitar, flute and harp
Lee Igglesden - music, acoustic and electric guitars, drums, bass, hammered dulcimer
Harvey Summers - sampled instruments, synth, bass
Will Summers - flute, recorders, crumhorn
Marie Milliflore - vocals
David Kent - lead guitar
Garry Blakeley - violin
Rupert Spencer - bass
Kevin BURKE
15/05/2019
---