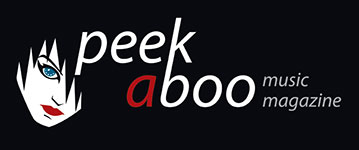 like this cd review
---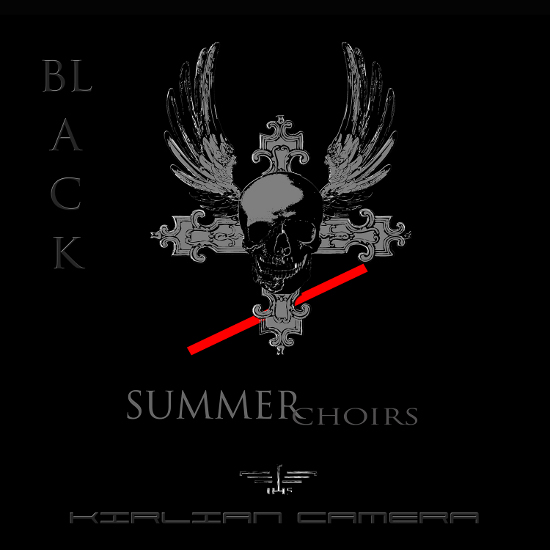 KIRLIAN CAMERA
Black Summer Choirs
Music
•
CD
Acoustic
•
Classical
•
Cold Wave
•
Dark Electro
•
Ethereal / Heavenly Voices
•
Future Pop
•
Minimal
•
Neoclassical
•
Neofolk
•
Synth Pop / Electro Pop
•
Unplugged
[91/100]

Out Of Line
07/01/2014, Filip VAN MUYLEM
---
Kirlian Camera returns with one of the most ambitious efforts that the Italian cult group has recorded to date. "Black Summer Choirs" is a unique sonic experience, the group's "black album", is a perfect fusion of fragile tension, melancholic gloom, magnificent pop moments, cinematic soundscapes and powerful electronics… an album that will draw and captivate you from the start. Available as a regular album and also as a box set, limited to 1000 copies with a numbered ownershipcertificate and featuring an exclusive Shape-CD EP containing previously unreleased tracks, including a metal pin, a flag and a poster.
So far the introduction from Out of Line. I copied it because it is the truth. This group has always been a special band, non conformist and hated by many, but loved by more! I have seen them many times on stage and I understand that if you don't know the band well enough you could get a wrong idea about them. Each album is always something new and that is what they stand for: always a surprise!
The nice dark and fragile spectrum on 'Silencing the world' is the best start for an album! Elena Alice Fossi has a great voice and proves that on this one, whilst the filmic sound takes over and the symphonic environment haunts you! This one is simply a well worked out dark jewel!

'Black August' goes further on the symphonic sound, getting more into the drama and floating on the great voice, burting up with guitars and getting a bit bombastic and burlesque! Even the litte drum'n bass, industrial sound and male choir elements are fitting well in this one! The mix of all these genres in one song is simply genius! Elena simply enchants you on this one with her magical voice. God, I love this song and we are only 2 songs away from the start! The final interview intermezzo parts are very mystic and done by Lloyd James. I understand now a bit better why they don't want to do any interview, even it's for promotional use... Something is coming and it's too dark to talk about.
With 'Heavens' we go back to electronica and back to the dance floor! I can imagine that some DJ's will play this song! I love the little piano parts as part of a small break. The sound is very sensual and the mixing makes it go in as an earworm.
'The Fountain of Clouds' is a nice piano ballad, carried by an angelic voice that can make you cry. This song is so tender, so magic! It's simply faeric! Love the strings! Wow, no more is to say, my words are cut off by so much beauty!
'Dark Matter' goes back to the dancefloor, a bit of a slow starter, but when all the music is started up it gets bigger and very ear captivating! At some point it feels a bit bombastic, in a dark way. Once again all the genres are well mixed and the voice resonates so well that it makes you want to relisten the song. The Arabic voice and dito music might scare some fans who always had the wrong idea about this band... This is the reason why this band is so good in what they do. If you still don't know what they really stand for... give it up and go away! Simply pure gold!
'My kids Kill' is a sad ballad, driven by ballads and some Dead Can Dance kinda choir. A very powerful song and yet very sensitive and fragile!
'Words' is another pearl, one that I already reviewed for the I-M-R album. I loved it and I still do. I somehow feel that they can do more together, wanting more songs like that! Both bands are blending so nicely! This is neofolk at it's best!
'Barren Cornfields' is a slow one, driven by electronics and an angelic voice, once again a very fragile song!
'Stranger in the Abondoned Station' is a nice and soundtrack minded song with an angelic sound. This one also ends the regular cd.
Bonus Disc Box Set
'New Veterans in the Mist' feels a bit different from the first cd. I love the sound and the electronics. The voice is still very fragile, but sounds a bit different.
'Lumen' is a nice accoustic ballad, very magical.
'Words (Black Summer version)' feels like stripped without I-M-R and somehow I feel like wanting to disband this version.
'Losing the Way Home' is another very fragile song, a piano ballad with in the back the sound of the sea...
I tested this one on my family during new years eve and they all loved it. So if people who don't know who this is love it... It's a rare pearl, a beauty, fragile and dark, some are ready for the dance floor... a well mixed album!
WOW is again my conclusion! More words would make this review too long as there are not enough words to describe the beauty of this album...
Here is my previous I-M-R review:
http://www.peek-a-boo-magazine.be/en/reviews/i-m-r-letters-from-the-paper-garden/
Filip VAN MUYLEM
07/01/2014
---