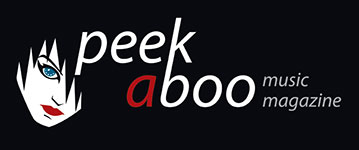 like this cd review
---
KIRLIAN CAMERA
The Best Of- Radio Music A
Music
•
CD
Darkwave
•
Electro Wave
•
New wave
[97/100]

Norton North
16/11/2015, Didier BECU
---
The title of this CD almost sounds ironic: The Best Of Radio Music A. It would make the world indeed more beautiful, but so far not a single radio station had the courage (or even the interest) to play a track by the very best band in the world. You start frowning? Can a reviewer use such words, isn't he supposed to analyze music in an impartial way? Well, let me very honest about that, in the case of Kirlian Camera, it is a "rule" that doesn't exist for me. During 26 years Angelo Bergamini fought for his project Kirlian Camera. It was anything but an easy fight, because the front man repeatedly was maligned and ignored by many "music journalists" who were just interested in spreading all kinds of lies, and never cared about listening to the music. Nobody could stop Angelo Bergamini, and after nearly three decades Kirlian Camera has become a musical ideology with a loyal army of convinced fans. They are fans of the old and the new generation. Especially for the latter category (and for those who have not yet discovered the musical prodigy that is Kirlian Camera) there are the sublime reissues on Norton North with old (and often quite obscure) recordings of this legendary darkwave electro act.
This month the label released a whole range of titles, including this compilation on which you can find 16 songs from 26 years Kirlian Camera, so both the period with and without Elena Fossi as the singer. You already have them all? No, you don't, because there are also some unreleased tracks on this disc, and besides the disc is also released at a very cheap price.
Of course both Blue Room and Eclipse are included, but (and that's a fact not everyone knows) Kirlian Camera is more than that. Elena and Angelo are also masters in creating dark industrial sounds, but on Radio Music A you more get a collection of "easy" songs. Easy does not mean simple, because every song crawls under your skin, just like deadly poison. Today I listened more than 20 times to the new version of Dead Zone In The Sky (New Dawn). The essence of the song is pop, but there are so many layers in this song that it feels like you're walking in a forest made of electronic sounds, topped with Elena's heavenly, perfect voice. There is also the unreleased The Fountain Of Clouds Pt. II (the first part is on Black Summer Choirs): majestic poetry on almost tragic electronics. Black August from 2013 is dark synthpop in which Elena digs deep into her soul, it seems like apocalyptic synthpop. Elena and Angelo will forgive me when saying it, but I guess you can only enjoy Kirlian Camera at a full level if you have seen the darkest paths of life. I told you, Kirlian Camera is an ideology and a lifestyle, just listen to K-Pax that is dominated by heavy industrials beats, and is indeed like schizophrenic synthpop.
An ideal choice from 26 years Kirlian Camera is impossible, and this compilation is far from perfect, because every fan will have his own favourite moment. But then again, who can resist 70 minutes of music of the best band in the world?
Didier BECU
16/11/2015
---
De titel van deze cd klinkt bijna ironisch: The Best Of, Radio Music A. Het zou natuurlijk de wereld alleen maar mooier maken, maar tot dusver heeft geen enkel radiostation de moed (of zelfs gewoon de interesse) gehad om ook maar één nummer van de allerbeste band ter wereld te draaien. U fronst de wenkbrauwen? Mag een recensent zulke woorden wel gebruiken, wordt die niet verondersteld om op een onpartijdige (saaie) wijze muziek te analyseren? Wel, laat me daar zeer eerlijk in zijn, in het geval van Kirlian Camera is dat een "regel" die ik met het allergrootste plezier aan mijn laars lap. 26 jaar lang vocht Angelo Bergamini voor zijn project Kirlian Camera. Het werd een allesbehalve gemakkelijk gevecht, want de frontman werd meerdere malen verguisd en genegeerd door heel wat "muziekjournalisten" die zonder nadenken allerlei leugens verspreiden. En tja, over de muziek zelf werd geen woord geschreven. Niemand kon Angelo Bergamini stoppen, en tot spijt van wie het benijdt: na bijna drie decennia is Kirlian Camera een muzikale ideologie geworden met een leger overtuigde fans. Het zijn fans van de oude en de nieuwe generatie. Speciaal voor de laatste categorie (en voor zij die het muzikale wonder Kirlian Camera nog niet zouden hebben ontdekt) zijn er deze maanden de sublieme heruitgaven op Norton North die oud (en vaak onvindbaar) materiaal van deze legendarische darkwave electro act opnieuw op cd en vinyl brengt.
Een van de hebbedingen is deze compilatie waarop je 16 nummers uit 26 jaar Kirlian Camera aantreft, dus zowel uit de periode met en zonder Elena Fossi als zangeres. Je hebt al alle nummers? Neen, dat heb je niet, want er staan ook een paar onuitgebrachte nummers op dit schijfje, en de cd is bovendien spotgoedkoop.
Natuurlijk vind je op deze verzamelaar Blue Room en Eclipse terug, maar (en dat weet niet iedereen) is Kirlian Camera meer dan dat. Elena en Angelo zijn ook tevens meesters in het scheppen van donkere industriële klanken, alhoewel men op Radio Music A toch meer voor "gemakkelijke" nummers heeft gekozen. Gemakkelijk betekent echter niet simpel, want ieder nummer kruipt onder je huid, zoals dodelijk gif dat doet. Zo betrapte ik er mezelf op dat ik vandaag meer dan 20 keer (of meer) naar de nieuwe versie van Dead Zone In The Sky (New Dawn) heb geluisterd. De essentie van het nummer is pop, maar er zitten zoveel lagen in dit nummer verwerkt dat het wel lijkt alsof je in een elektronisch muziekbos rondwandelt. Dat geldt ook voor het eerder onuitgebrachte The Fountain Of Clouds Pt. II (waarvan het eerste deel op Black Summer Choirs staat): het is poëzie die op majestueuze, bijna tragische electronica wordt geëtaleerd. Black August uit 2013 is bedwelmende donkere synthpop waarin Elena diep in haar ziel graaft, het lijkt wel apocalyptische synthpop. Elena en Angelo zullen het me wel vergeven als ik zeg dat je alleen volop van Kirlian Camera kan genieten als je de donkerste wegen van het leven hebt bewandeld, K-Pax dat wordt gedomineerd door loodzware indusbeats is inderdaad schizofrene synthpop.
Een keuze maken uit 26 jaar Kirlian Camera is onmogelijk, en deze compilatie is dan ook verre van perfect, want iedere fan zal wel zijn favoriete moment hebben. Maar dat belet niet dat deze 70 minuten muziek je nooit meer zullen loslaten.
Didier BECU
16/11/2015
---