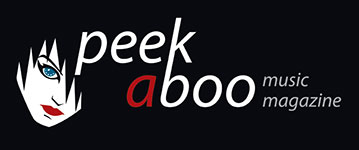 like this cd review
---
KISSING THE PINK
Naked
Music
•
CD
New wave
•
Synth Pop / Electro Pop
[84/100]

Cherry Red Records
11/11/2015, Didier BECU
---
In 1983 it almost was impossible to follow all bands that were influenced by the new wave genre. The full albums were only bought by a handful of people, but as always, theey contained a hit that was played at the better clubs. Kissing The Pink from London was such a typical band.

Their first single, Do not Hide In The Shadows, was produced by Factory-producer Martin Hannett, but the 7" flopped. That was also the case with the following five singles (four of those are included on this debut), but to everyone's surprise The Last Film made it to the British charts. The album Naked, that was released on Magnet (a sublabel of Warner), landed a few weeks in the lower regions of the album charts. Meanwhile, the group had reached its peak and neither the following albums, nor the singles meant something. The cult success of the group actually came years later when Big Man Restless became one of the biggest new wave hits ever. Of course Naked already was an elusive collector then, but those who had it, knew that they had a gem in their collection.

Cherry Red Records releases this classic album this month with seven additional tracks (various mixes that were on the maxi-singles). Of course you know the hits, and they alone are a reason to buy the CD, but the lesser known songs make this a real must, such as the irresistible electronics of Frightened In France or Broken Body. Watching Their Eyes is delicious wave pop that sounds like Martha & The Muffins, while Love Last Forevers is brilliant up-tempo wave with a funk dose. All For You is a strange ballad, the song is full of melancholy and the experimental minimal synth feels like you're on a gondola at the Venice canal, but without a loved one next to you!

New wave fans have no reason for not buying Naked. Essential alternative pop history!
Didier BECU
11/11/2015
---
In 1983 kon je het aantal wavegroepjes nauwelijks bijhouden. Het waren vaak bands wier platen slechts door een handjevol mensen werd gekocht, maar er stond altijd wel één of andere hit op die werd grijsgedraaid in de betere discotheken. Kissing The Pink uit Londen was zo'n band.

Hun eerste single Don't Hide In The Shadows werd geproduceerd door Factory-producer Martin Hannett, maar het plaatje flopte genadeloos. Dat was ook het geval met de volgende vijf singles (waarvan er vier op dit debuut staan), maar tot ieders verbazing haalde The Last Film de Britse hitparade. Het album dat daarbij hoorde (deze Naked dus) was uitgebracht op Magnet (een sublabel van Warner) en dook daardoor een paar weken in de onderste regionen van de lp-hitparade op. Ondertussen had de groep al lang zijn piek bereikt en noch de volgende albums, noch de singles erruit betekenden iets. Het cultsucces van de groep kwam eigenlijk jaren later toen Big Man Restless één van de grootste new wave hits werd. Natuurlijk was Naked al lang een onvindbare collector geworden, maar wie hem in huis had wist dat er een pareltje in zijn kast stond.
Cherry Red Records bracht deze maand deze klassieker uit met zeven extra tracks (de diverse mixes die op de maxisingles stonden). Natuurlijk ken je de hits en die alleen al zijn een reden om de cd in huis te halen. Toch zijn het de minder bekende nummers die het hem doen, zoals de onweerstaanbare elektronische spielerei Frightened In France of Broken Body. Watching Their Eyes is heerlijke wavepop die wat klinkt als Martha and The Muffins, terwijl Love Last Forevers briljante uptempo wave is met een flinke scheut funk. All For You is dan weer een vreemde ballad, het nummer zit vol weemoed en de experimentele minimal synth voelt aan alsof je op een gondel in Venetië ronddrijft, maar dan wel zonder geliefde aan je zij!
Een newwaveliefhebber heeft geen enkele reden om Naked niet aan te schaffen. Essentiële alternatieve popgeschiedenis!
Didier BECU
11/11/2015
---