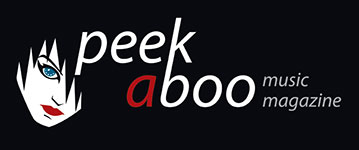 like this cd / digital review
---
KLANGWELT
The Incident
Music
•
CD / Digital
Electro
•
Industrial
Spheric Music
15/11/2018, Kevin BURKE
---
The latest offering from Klangwelt(Gerald Arend) 'The Incident' is another dive of brilliance into the industrial-electronic world which he has become known for. His first release in twelve-years since 'XOIO' has certainly been worth the wait as it is a marked improvement in both instrumentation and composition
From the outset, the burning mushrooms on the front cover. an intriguing picture starts to build. A totally instrumental release so no connecting story line or hint at a theme that may run through the album is evident or maybe left to the listeners discretion.
There is comparisons which can be made to this electronic adventure, Vangelis, Oldfield or even Jean-Michel Jarre but that is very personal judgement, 'The Incident' stands wholly on its own, there perhaps is shades of his influences but they are merely touches. Opening with the very intense "Exclamation" with its speeches and crowd cheering against hypnotic beats, you do get the sense of entering a post-apocalyptic world, as with the noise of crows as the title-track commences, gentle piano in a swamp haze of insects, maybe this is the causation that is depicted on the cover illustration, an eco-warning from a post-apocalyptic world, all this aside however 'The Incident' is an excellent listen which twists and turns through a maze of electronically produced sounds.
The production is flawless, showcased in the two halves "Fragments I" and the follow-ups "Fragments II" and "III", indeed the compositions are linked with "Time Freeze I" and "Time Freeze II" which again appear sporadically on the album, they do contain the albums highlights although "Aftermath" and "Scars", the latter holds a futuristic theme interspersed with vocal lines as a collage of beauty forms, all this speaks volumes of the talent of Klangwelt. This is a very promising and solid release, the hope is that we do not have to wait over a decade for the follow up.
Tracklisting;
Exclamation
The Incident
Fragments I
Time Freeze I
Reve Mecanique
Sirens
Fragments II
Evocation
Time Freeze II
Aftermath
Scars
Fragments III
Neon Tribes
Decades
Label;
Sphere Music.
Kevin BURKE
15/11/2018
---