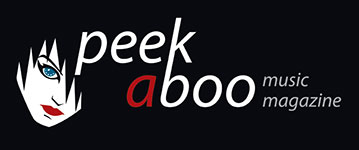 like this article review

---
KNK
Coalescaremonium 2016
Article
25/01/2016, Didier BECU
---
On 2nd April 2016, Coalescaremonium has its fourth edition. This Brussels festival tries to show the black scene in the broadest sense of the word. Every art genre is presented. A festival to follow, Peek-A-Boo thought, and apart from interviews, we also want to introduce the bands.

The first band we put in the spotlight is the Belgian duo KnK. Members K1 and K2 describe their music as dead body music. And yes, it actually sounds like EBM with a macabre twist.
The history of this band goes back to 2001 when K1 and K2 made music as Tragisch Optimisme. In those days K1 and K2 mostly composed instrumental tracks, some of those were released on the Fear The Light samplers. Because of private matters, the project died. K1 was still active with Slave Seperation and Requiem 537, while K2 had Euforic Existence.
When K1 became a bachelor, he got the urge to make music with his old pal again and so, KnK was born.
Musically, the duo is inspired by old school EBM, industrial, gothic rock and doom metal. Their DBM (Dead Body Music) sounds industrial, and although you never will find the right description for it, we refer to Belgian acts like The Klinik or Liquid G.
Last year they released their first mini-album Dead Body Music, and when they play at Coalescaremonium, their second record (simply named Dead Body Music II) should be out. In short, a dark band to discover!
Didier BECU
25/01/2016
---
Op 2 april 2016 is Coalescaremonium aan zijn vierde editie toe. Dit festival in Brussel probeert de zwarte scène in de meest ruime zin van het woord voor te stellen, elk kunstgenre komt dan ook aan bod. Een festival om te volgen, zo dacht Peek-A-Boo, en naast interviews willen we je ook de bands individueel voorstellen.
De eerste groep die de spits afbijt is het Belgische duo KnK. De muziek wordt door de leden K1 en K2 omschreven als dead body music, en jawel, het klinkt daadwerkelijk als EBM met een macaber tintje.
De geschiedenis van deze band gaat terug tot 2001 toen K1 en K2 muziek maakten met Tragisch Optimisme. K1 en K2 schreven in die tijd voornamelijk instrumentale nummers waarvan er enkele op de Fear The Light-samplers zijn verschenen. Wegens privéaangelegenheden bloedde het project langzaam dood. K1 was nog wel actief met Slave Seperation en Requiem 537, terwijl K2 zich met Euforic Existence bezighield.
Toen K1 vrijgezel werd, kreeg hij de drang om samen met zijn oude gabber opnieuw muziek te maken, en zo werd KnK geboren.

Muzikaal laat het duo zich inspireren door old school EBM, industrial, gothicrock en doommetal. Hun DBM (Dead Body Music dus) klinkt industrieel en hoewel je nooit de juiste omschrijving zal kunnen vinden, refereren we toch gemakshalve aan Belgische acts zoals The Klinik of Liquid G.
Verleden jaar verscheen hun eerste mini-album Dead Body Music, en ongeveer op het tijdstip van hun optreden op Coalescaremonium moet hun tweede plaatje (eenvoudigweg Dead Body Music II genaamd) uit zijn. Kortom, een duister bandje om te ontdekken!
Didier BECU
25/01/2016
---