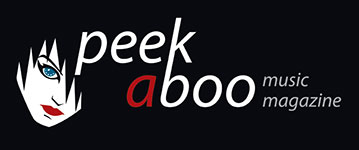 like this cd review
---
KNOWN REBEL
Hollow
Music
•
CD
Ambient
•
IDM (Intelligent Dance Music)
[85/100]

Tympanik Audio
22/10/2012, Chris KONINGS
---
Back to Tympanik Audio... A relatively young label, they had a few great releases by bands/projects like Acces To Arasaka, Integral, Subheim and Totakeke. You'll known which releases I'm talking about if you glance at this site occasionally. Dirk Geiger's new album was another gem and I'll keep it short, this debut of Known Rebel is also an amazing album, reaching the same level of the previous artists. They hail from Ibiza so they probably get their fair share of mixing...
Hollow is a very subdued, downtempo and sensitive album, great for background music. But there's also a whole storyline behind it, ensuring heaps of aural rewards for active listening. I love all those small detail that make this album so worthwhile, like the snapping fingers in "Mechanical Sunset" or the phat and nasty analogue synths in "Gathering Of The Argonauts". The last one also has a bit more tempo and heavier beats 'n breaks, but it's still very subtle and builds up in a very natural way. These guys obviously listened good to what AtA is doing and they have also managed to make "Hollow" into a wonderfully compelling cinematographic experience.
A long album because of no less than six remixes, the Jaime Irles remix of "Helium-3" is a very slow starter, almost boring even. But in the end it develops into a beautiful song, too bad it took about seven minutes... Mothboy's version of "Herz Aeon" is obviously one of the more faster songs here, his breaks and glitchy approach adds a bit of tempo. Still nothing to get overly excited for. There really isn't much you can do wrong with "Argonauts" and Lucidstatic adds some drama and power to it, a good one!
With the next version of "Helium-3" 2methylbulbe1ol makes a breaky dubstep inferno, no real floorkiller like Balkansky would make, but you can drool on superphat basses, spacial bleeps and mental breaks, WOW! I also like the fact that he does not abuse that wobble bass too much, it just narrows the possibilities... And the perfect ending for this album is made my AtA, mixing "Herz Aeon" into a bleak landscape filled with pitfalls, crevasses and other perilous dangers.
A few remixes are not that great so I would not rate it as high as powerhouses like "Rise", "eLekatota", "Approach" or "Elf Morgen". But nevertheless, a good album!
Chris KONINGS
22/10/2012
---