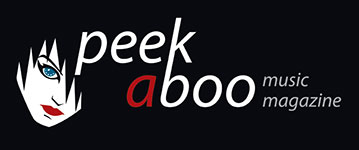 like this article review

---
KOBE LIJNEN (WHISPERING SONS)
Ten Albums That Changed My Life
Article
08/12/2016, Didier BECU
---
Nowadays nobody can escape the steamroller Whispering Sons. This Flemish cold wave band has clearly found the right combination between the 80s (The Cure) and the sound of the new generation (Lebanon Hanover). We asked guitarist Kobe Lijnen for his ten favorite records.

1. QUEEN - Queen II
The earlier work of Queen and the albums of The Beatles created my passion for music at a young age. For me, Queen II is the best album ​​this band made and in any case still one of my favorite records.
2. DAVID BOWIE – Low
If you're talking about quality, then Bowie can be considered as the greatest artist who has walked on earth. His death has nothing to do with it. His nickname always was "musical chameleon". His work from the 70 appeals most to me, and that means not only the Ziggy Stardust or his Berlin period. Also albums like Diamond Dogs and Station To Station are my personal favorites. Only Low scores better. The combination of early new wave on the A-side and the ambient tracks on the B-side, makes this an unique work.
3. JAPAN - Gentlemen Take Polaroids
Two years ago, I first came in touch with the music of Japan. Right away I was sold and I started to immerse myself into the music. The choice of Gentlemen Take Polaroids is based on the fact that the interplay between the playful bass by Karn, the atmospheric synths by Barbieri and Sylvian's vocals are best shown here. Unfortunately, Japan quickly stopped. Fortunately, the later solo work of the band members is also of very high quality and definitely worth listening to!
4. THE CURE - Faith
I first came in contact with post-punk at the beginning of my studies. So at that time, I started listening to bands like The Cure, Talk Talk, Echo & The Bunnymen, The Comsat Angels and The Sound. It soon became clear to me that The Cure was a bit bigger than the rest. Especially the trilogy Seventeen Seconds - Faith - Pornography moved me. Each record represents a certain state of mind. I always doubt between Faith and Pornography. This time melancholy beats anger.
5. RYUICHI SAKAMOTO - Merry Christmas, Mr. Lawrence OST
Another musical chameleon is Ryuichi Sakamoto. He was the electronic brain behind the Japanese super group Yellow Magic Orchestra, he made sophisticated solo records, but perhaps he is best known for his amazing soundtracks. Especially for the film Merry Christmas, Mr. Lawrence, in which he stars alongside David Bowie in a leading role. Not only the film is a masterpiece, the soundtrack is a masterpiece too, and that is perhaps the reason why I love the film so much.

6. THE CHAMELEONS - The Script Of The Bridge
The Script of the Bridge is undoubtedly one of the best post-punk records ever. It was also one of the most important records that made Whispering Sons the band it is now. Within the band everyone agrees on this album.

7. THE SMITHS - The Smiths
The first album by The Smiths is, along with the first singles, the band's best work. Here, The Smiths heavily relies on the guitars of Johnny Marr, the element that initially has aroused my interest. Tracks like Suffer Little Children and Reel Around the Fountain still move me at the present day.

8. DEPECHE MODE - Black Celebration
In this last album of its so-called "industrial triptych", Depeche Mode worked with producer Gareth Jones, Depeche Mode refines its sound and makes it also a lot darker. Black Celebration sounds like a first mature album and it was the last step before the band would play the 'masses'. The confluence of these factors makes this their best album, at least to me.

9. THE SOFT MOON - The Soft Moon
The best wave band of the moment. Live, The Soft Moon is also a party. The record also has been a major source of inspiration for my guitar style, alongside the work of other heroes like John McGeoch and of course Robert Smith.
10. THE TWILLIGHT SAD - No One Can Ever Know
Without doubt, this is to me the best record of the last 5 years. It is the sole contemporary band that can touch me for a 100%. Nice to know that the album was written in a very dark period for the band members. At that point, The Twilight Sad wanted to stop. Fortunately, it never happened. And so, the played in large venues as support of Editors, and this year they'll support The Cure in America and Europe.
Didier BECU
08/12/2016
---
Niemand ontsnapt tegenwoordig aan de pletwals die Whispering Sons heet. Deze Vlaamse coldwaveband heeft duidelijk de combinatie gevonden tussen de jaren 80 (The Cure) en de nieuwe lichting (Lebanon Hanover). Wij vroegen gitarist Kobe Lijnen naar zijn favoriete tien platen.
1. QUEEN – Queen II
Het vroegere werk van Queen heeft, samen met de albums van The Beatles, ervoor gezorgd dat ik reeds op jonge leeftijd een passie voor muziek kreeg. Queen II is voor mij het beste wat deze band heeft gemaakt en is sowieso nog steeds één van mijn favoriete platen.
2. DAVID BOWIE - Low
Kwalitatief kan Bowie beschouwd worden als de grootste artiest die op de aarde heeft rondgelopen. Zijn dood heeft daar voor mij niks aan veranderd. Zijn bijnaam was dan ook niet voor niets de 'muzikale kameleon'. Zijn werk uit de jaren 70 spreekt mij het meeste aan, en dat betekent niet alleen de Ziggy Stardust- en zijn Berlijn-periode. Zo zijn albums als Diamond Dogs en Station to Station mijn persoonlijke favorieten. Alleen steekt Low daar nog bovenuit. De combinatie van vroege new wave op de A-kant en de ambienttracks op de B-kant, maakt dit zijn meest uitgelezen werk.

3. JAPAN - Gentlemen Take Polaroids
Twee jaar geleden kwam ik voor het eerst in aanraking met de muziek van Japan. Meteen was ik overtuigd en begon ik mij verder in hun muziek te verdiepen. De keuze voor Gentlemen Take Polaroids baseer ik op het feit dat het samenspel tussen het speelse basspel van Karn, de atmosferische synths van Barbieri en de zang van Sylvian hier het beste uit de verf komt. Helaas hield Japan er snel mee op. Gelukkig is het latere solowerk van de bandleden ook van zeer hoge kwaliteit en zeker het beluisteren waard!

4. THE CURE – Faith
Ik kwam voor het eerst in aanraking met post-punk aan het begin van mijn studies. Zo begon ik in die tijd te luisteren naar bands als The Cure, Talk Talk, Echo & The Bunnymen, The Comsat Angels en The Sound. Al snel werd het voor mij duidelijk dat de eerstgenoemde toch nog wel wat boven de rest uitstak. Vooral de trilogie Seventeen Seconds – Faith – Pornographyibevat één na één straffe platen. Elke plaat kom voor mij overeen met een bepaalde gemoedstoestand Tussen Faith en Pornography is het altijd twijfelen. Melancholie wint deze keer van woede.
5. RYUICHI SAKAMOTO – Merry Christmas, Mr. Lawrence OST
Nog een muzikale kameleon is Ryuichi Sakamoto. Hij was het elektronische brein achter de Japanse supergroep Yellow Magic Orchestra, hij maakte zelf gesofisticeerde soloplaten, maar is misschien nog het meest bekend van zijn geweldige soundtracks. Zijn eerste is die voor de film Merry Christmas, Mr. Lawrence, waarin hij zelf naast David Bowie een van de hoofdrollen vertolkt. Niet alleen is de film een meesterwerk, de soundtrack is dat ook, en dat is dan misschien ook wel de reden waarom ik de film zo goed vind.
6. THE CHAMELEONS – The Script Of The Bridge
The Script of the Bridge is ongetwijfeld een van de beste post-punkplaten ooit. Het was ook één van de belangrijkste platen die ervoor gezorgd heeft dat Whispering Sons is zoals het nu is. In de band kan iedereen dit album dan ook erg appreciëren.
7. THE SMITHS – The Smiths
De eerste plaat van The Smiths is, samen met hun eerste singles, hun beste werk. Hier pakt de band nog uit met een puur geluid dat hevig steunt op het gitaarwerk van Johnny Marr, het element dat mij initieel in The Smiths interesseerde. Tracks als Suffer Little Children en Reel Around the Fountain weten mij tot op de dag van vandaag te ontroeren.
8. DEPECHE MODE - Black Celebration
In dit laatste album van hun zogezegde 'industriële drieluik', waarop samen werd gewerkt met producer Gareth Jones, verfijnt Depeche Mode zijn geluid en maakt het tevens een stuk donkerder. Daardoor klinkt Black Celebration als een eerste volledig volwassen plaat en was het de laatste stap voordat de band de 'masses' zou bespelen. De samenloop van deze factoren zorgt ervoor dat Depeche Mode hier in mijn ogen hun beste plaat aflevert.
9. THE SOFT MOON – The Soft Moon
De beste waveband van het moment. Live is dit ook steeds opnieuw een feest. De plaat is tevens een zeer grote inspiratiebron geweest voor mijn gitaarspel, naast het werk van andere helden zoals John McGeoch en natuurlijk Robert Smith.
10. THE TWILIGHT SAD – No One Can Ever Know
Zonder twijfel is dit voor mij de beste plaat van de laatste 5 jaar. Het is dan ook de enige hedendaagse band die mij 100% kan raken met zijn muziek. Leuk om te weten is dat de plaat is geschreven in een zeer donkere periode voor de bandleden. Op dat moment twijfelden ze er echt aan om met The Twilight Sad te stoppen. Gelukkig is het nooit zover gekomen. En zo zie je maar, dit jaar speelden ze al in grote zalen als voorprogramma van Editors, en volgend jaar als support van The Cure in Amerika en Europa.
Didier BECU
08/12/2016
---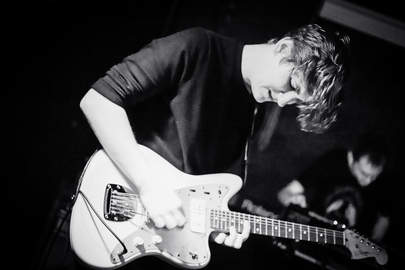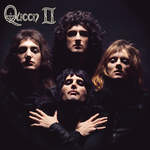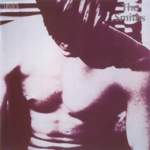 ---