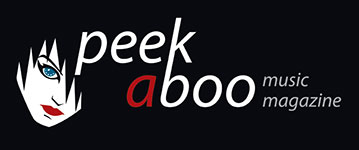 like this cd review
---
KODIAK DEATHBEDS
Kodiak Deathbeds
Music
•
CD
Dark Pop
[80/100]

Self-released
25/09/2015, Paul PLEDGER
---
Formed of Black Mountain and Lightning Dust singer Amber Webber and Cave Singers' guitarist Derek Fudesco, Kodiak Deathbeds sound so much more wholesome and organic than their awkward moniker may first suggest.

Bridged between traditional country-folk circa Emmylou Harris and nu-Americana such as Alela Diane, Courtney Barrett and the headier Mazzy Star, Kodiak Deathbeds' self-titled debut is all deserted dusty highways, embittered bar-room solitude at the bottom of a glass or a picnic in the meadows, depending on your listening mood.

Never Change is a dark opening gambit, with Webber's husky breathy intonations enriched by Fudesco's baritone strum barely changing pace and the memorable lyric, "We've got our histories to blame / but we'll never change...". Wild Hearts is somewhat warmer and more welcoming with lightly-picked guitar and more of that Webber crooning preempting some nape-hair tickling harmonies throughout.

These certainly are ballads for the bleak, the war-torn and weary and yet possess an element of hope and redemption. "I've been running from these ghosts all my life", Webber intones on the forlorn lullaby Cross That Line, while Rattle and Roar threatens to unleash hell before rooting itself in the same resonating groove that only two people can make when stripped to the bone.

In fact, Kodiak Deathbeds is really rather pretty and rarely run of the mill. Only Borderline dares to engage in any hillbilly rhythm before the cloak of glum shrouds the closing song We Found a Home, sounding something like Kim Deal (if she'd gone a bit Radio 2).

This is one of those albums borne out of a long travelogue through highs and lows, ups and downs and the inevitable emotional wrench or two. Rather endearing and captivating - and it only takes 32 minutes to tell a good story.
This review also appeared also on Flipside Reviews.
Paul PLEDGER
25/09/2015
---