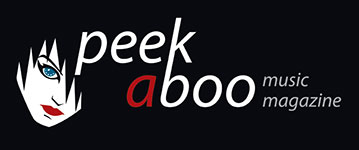 like this movie review
---
KORNEL MUNDRUCZO
White God (FilmFest Ghent 2014)
Movie
Thriller
•
World Cinema
Filmfest Gent
22/10/2014, Didier BECU
---
A film about Hungarian dogs. Yes, a movie as such was also part of this year's Filmfest Ghent. But don't panic, programmer Wim de Witte hasn't choose the adventures of the East-European Boomer. Nah, White God (a title which refers to Samuel Fuller's classic White Dog) is an apocalyptic thriller in where dogs take over the town of Budapest. A sort of The Walking Dead with dogs.
This quite remarkable movie from Kornél Mundruczó was hailed during the last edition of Cannes. One of the dogs even gathered a Palm Dog (that's a Golden Palm for a dog, so yes, such things exist in Cannes!) The film starts with a scary image from a young girl who's been chased by tons of bloody hounds. Soon after, the director begins to explain why these animals have decided to take revenge. Mind you, the reason is shocking and many scenes are much harder than those terrible ones from Amores Perros. Agreed, there are some moments in where Kornél Mundruczó exagerrates too much. Especially the finale is a bit silly, but apart from that you can say that White God is one of the weirdest experiences you'll have in the theatres. After The Birds, here come the dogs!
Didier BECU
22/10/2014
---
Een film over Hongaarse honden. Jawel, dat stond ook het programma van Filmfest Ghent. Maar geen nood, Wim De Witte en de zijnen hebben niet de avonturen van de Oost-Europese Boomer uitgekozen, maar wel een opmerkelijke apocalyptische thriller waarin talrijke honden Boedapest onveilig maken. Een soort van The Walking Dead, maar dan met honden dus.
In Cannes werd deze opmerkelijke film van Kornél Mundruczó op handen gedragen en één van de viervoeters kreeg zelfs een Palm Dog uitgereikt (dat is dus een Gouden Palm voor een hond, en ja dat bestaat dus!) De film begint met een fascinerende scène waarin een meisje op een fiets wordt nagezeten door een horde bloeddorstige honden. Meteen daarna ontrafelt de Hongaarse cineast hoe het komt dat deze dieren zo zijn geworden. Het antwoord daarop doet je slikken, het is zelfs zo erg dat de hondonvriendelijke scènes uit Amores Perros op voer voor mietjes lijkt. Toegegeven, soms gaat Kornél Mundruczó wel eens over de scheef met bijv. een net iets te belachelijke finale, maar als rariteit kan White God (een verwijzing naar Samuel Fullers klassieker White Dog met Kristy McNichol) in ieder geval tellen!
Didier BECU
22/10/2014
---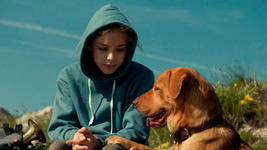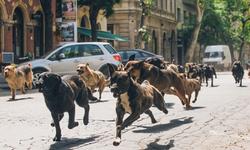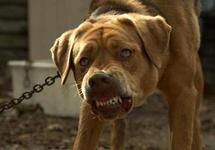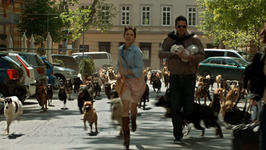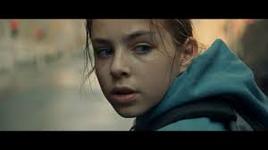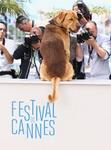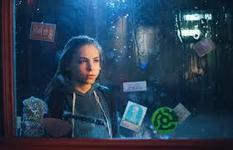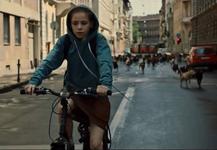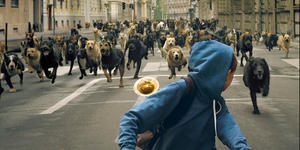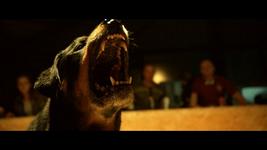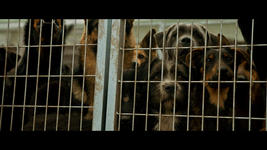 ---