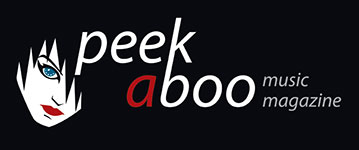 like this vinyl review
---
KOTZE IM EINKAUFSWAGEN
Wunderschön und Unverfälscht
Music
•
Vinyl
Experimental
•
psychotic rock
•
Punk
[75/100]

09/12/2016, Peter HESELMANS
---
From the cellars of the German Lüneburg comes the avant-garde ensemble Kotze Im Einkaufswagen. This experimental noise-punk project was founded in 2013 and the first vinyl recently was released.
This music is for a very select audience, maybe it's even better to use the term art project, as the bizarre guitar riffs and infernal percussion, combined with lyrics about daily life, will shock mainstream pop lovers.
Opener Heute Ist Donnersdag gives a good idea of ​​what to expect: chaotic and incoherent stories that are drifting in a sea of ​​anarchic sounds. Some songs have a link with late 70s punk riffs, Die Nacht Zu Totensonntag is rhythmically very strong, but most of the other songs have the atmosphere of experimental and enigmatic rhythms.
Niemals Gewitter or Frülingsanfang will make our weather forecasters go awol with their enigmatic lyrics and a mixture of different sounds. Well, call it noise that is made of industrial, jazz and punk influences. This band definitely breaks with all musical clichés. The polarizing opinions and accusations about our economy, you get them for free.
Peter HESELMANS
09/12/2016
---
Uit de kelders van het Duitse Lüneburg komt het avant-garde-ensemble Kotze Im Einkaufswagen. Dit experimenteel noise-punkproject is in 2013 opgericht en zijn eerste vinyl is recentelijk uitgebracht.
Dit muzikale idee is voor een zeer select publiek, het is misschien zelfs beter om te spreken van een kunstproject. Gewoon omdat de bizarre, maar soms toch dagelijkse teksten, in combinatie met de obscure gitaarrifs en de helse percussie,bij menig mainstream popliefhebber de wenkbrauwen zullen doen fronsen.
Opener Heute Ist Donnersdag geeft direct een goed beeld van wat je kan verwachten: chaotische, soms onsamenhangende verhalen in een zee van anarchistisch geluid. Sommige songs knopen aan bij punkriffs uit de tweede helft van de jaren 70. Die Nacht Zu Totensonntag is ritmisch zeer overtuigend, maar de meeste andere composities baden in een sfeer van experimentele en raadselachtige ritmes.
Niemals Gewitter of Frülingsanfang zullen onze weersvoorspellers doen verbleken met raadselachtige teksten en een mengelmoes van verschillende geluiden. Noem het maar gerust kabaal met industriële, jazz en punkinvloeden. Deze band choqueert en breekt met alle muzikale clichés. De polariserende adviezen en de aanklacht tegen onze economie krijg je er gratis bij.
Peter HESELMANS
09/12/2016
---