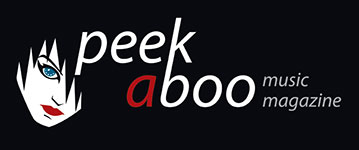 like this concert review
---
KRAFTWERK
Eindhoven, Evoluon (18/10/2013)
Concert
Electro Pop
[100/100]

29/10/2013, Peter HESELMANS
---
Thursday October 17, Kraftwerk in Eindhoven for the second of two concert nights at the Evoluon. The location is brilliant, and is breathing the whole Kraftwerk settings.
Although there is only 1 original member left, ( Ralf Hütter), after Florian Schneider left 4 years ago, the concerts were sold out in a few hours.
Everyone was provided with Kraftwerk 3D glasses, and the opener Spacelab was bang on, the beats, the location and the 3D visuals really gave the audience what they came for.
Here's the vid I made from Autobahn, the song that put the band on the map.
The show was brilliant, and we entered the computer age with most tracks from Computer world. Tasteful elegance on stage, with techno from thirty years ago.
One of the highlights was surely the new version of radioactivity, with Fukushima added to the lyrics. They played an impressive 2 hours, and I can say that this was one of the best gigs I ve ever seen, and in a good year i see up to 100 bands.
Under the impressive big red light of the Evoluon we went home, thinking that this was a memorable show, and really knowing we saw the grandfathers of the electronic music tonight.
Here's one of the many personal highlights, Airwaves , from the Radio Activity album from 1975, because rarely played live anymore. Some more vids on my youtube channel, numanoid65
Setlist : Intro / Spacelab / The Robots / Metropolis / Numbers / Computerworld / Home Computer / It s more fun to compute / Computer Love / The Man Maschine / The Model / Neon Lights / Autobahn / Tour de France , version 1983 and 2003 / Airwaves / Intermission / News / Geiger Counter / Radio Activity / Ohm Sweet Ohm / Trans Europe Express / Metal On Metal / Boing Boom Tschak / Techno Pop / Misique Non Stop / Aero Dynamik / Vitamin / Elektro Kardiogram
Peter HESELMANS
29/10/2013
---