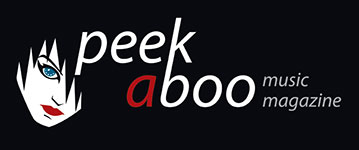 like this 7 inch review
---
KRANKLAND
In The Realms Of The Unreal
Music
•
7 inch
Indie
•
Psychedelic
[84/100]

Self-released
09/12/2016, Didier BECU
---
Allow us to introduce you once again to a fantastic Belgian band: Krankland, consisting of Thomas Werbrouck (Little Trouble Kids), Christophe Claeys (Magnus, SX, Amatorski), Thomas Mortier (Yuko) and Janko Beckers (Faces on TV). The first single was produced by Pascal Deweze of Sukilove. So all musicians who have earned a place in the Belgian underground scene.
In the Realms of the Unreal features two tracks that are described by Krankland as a dark walk in the company of some fairytale creatures. Hurry Man actually begins like a fairy tale, modern psychedelia with sometimes a acabre touch. Compare it to Radiohead or Nick Drake. You can name lots of different bands, but you finally will come up with the unique sound of Krankland.

The B-side In The Realms walks the same dark paths, and it even sounds a little more menacing. We could use all sorts of superlatives, but perhaps you do not believe them anyway.

Therefore, we suggest you simply watch the clip below. The chance that you will use the word phenomenal is immense.

The single will be presented on Record Store Day (April 16, 2016) and features the beautiful artwork of Eline Adam, who plays with Thomas in Little Trouble Kids.
Didier BECU
09/12/2016
---
Laat ons toe om je nog eens kennis te laten maken met alweer een fantastische Belgische band: Krankland. Een formatie die bestaat uit Thomas Werbrouck (Little Trouble Kids), Christophe Claeys (Magnus, Sx, Amatorski), Thomas Mortier (Yuko) en Janko Beckers (Faces on TV). De eerste single is geproduced door Pascal Deweze van Sukilove. Allemaal muzikanten die meer dan hun strepen hebben verdiend.

In the Realms Of The Unreal, waarop twee tracks staan, wordt door Krankland als een donkere wandeling beschreven, en dat in het gezelschap van sprookjesachtige creaturen.
Hurry Man begint inderdaad als een sprookje, moderne psychedelica met een soms macaber kantje. Vergelijk het met Radiohead of zelfs Nick Drake. Je kan er alle kanten mee op, om uiteindelijk toch bij het unieke geluid van Krankland terecht te komen. Het B-kantje In The Realms bewandelt diezelfde donkere paden en klinkt zelfs nog iets dreigender.
We zouden allerlei superlatieven kunnen gebruiken, maar wellicht geloof je ze toch niet. Daarom stellen we je gewoon voor om het clipje onderaan te bekijken. De kans dat je het woord fenomenaal zal gebruiken is immens groot.
De single wordt voorgesteld op de volgende Record Store Day (16 april 2016) en is voorzien van mooi artwork van Eline Adam die samen met Thomas bij Little Trouble Kids speelt.
Didier BECU
09/12/2016
---