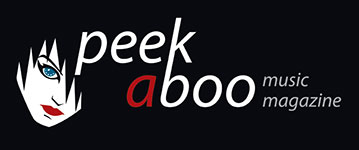 like this cd review
---
KRISTOFFER BOLANDER
I Forgive Nothing
Music
•
CD
Indie
[65/100]

Tapete Records
15/12/2015, Paul PLEDGER
---
Sweden's production-line of heartstring-tugging songwriters continues apace with the emergence of Kristoffer Bolander and his first stab at solo success. His band Holmes and the writer Samuel Beckett serve as inspirations and influences for much of I Forgive Nothing, while Bolander's angelic voice, a hybrid of Neil Young, Mattias Edlund from '90s Swedish soft-rockers The Motorhomes and Mew's Jonas Bjerre, carries the melancholia over the pop threshold.

For every anthemic stomper like Running Man and the celestial title track, there's a sad-face opposite waiting to chime in. The six-minute epic Rooted is no exception with its acoustic gloom and minor-key mood that finally springs into mid-paced life after a couple of tear-duct tickling minutes of acoustic guitar and atmospherics. Sometimes you need another few minutes to drive home the point and as the distressed electric guitars and pounding drums increase their intensity, I can't help thinking this could have been the album's curtain call.

Starlight and Scale return to more familiar territory, both tuneful, hope-bearing and wide-eyed mini-epics that showcase Bolander's unerring ability to craft a song from little more than a handful of organic instruments. And when the man opts to produce something in less than two minutes, as with Home, it's all very special and less is more.

I Forgive Nothing is worthy of your time even if the overall result is as far from the party as you could wish to be. Sometimes solitude wins out.

This review also appeared also on Flipside Reviews.
Paul PLEDGER
15/12/2015
---
Ze blijven maar komen de Zweedse singersongwriters die je hart proberen te veroveren! Deze keer is het de beurt aan Kristoffer Bolander, die het met deze plaat solo wil maken. De grootste inspiratie uit I Forgive Nothing komt uit zijn eigen band Holmes en het oeuvre van Samuel Beckett, terwijl Bolanders engelachtige stem een hybride is van Neil Young, Mattias Edlund (van de Zweedse softrockers The Motorhomes) en Mew-frontman Jonas Bjerre. Muzikaal is het melancholie met wat pop.
Het album is zeer afwisselend. Zo heb je de meezinger Running Man of het hemelse titelnummer, maar er staan ook treurwilgen op dit debuut. Rooted wordt gekenmerkt door zijn somberheid. Het nummer begint met een trage akoestische gitaar die uiteindelijk geheel tot leven komt en zelfs atmosferisch wordt. Wel, duurt dat eventjes waardoor het nummer, mede door de beukende drums, intenser wordt. Ik kan er niets aan doen, maar dit nummer was anders het hoogtepunt van de plaat geworden.
Met Starlight en Scale zijn we weer op bekend terrein, de beide nummers zijn zowel melodieus als hoopvol en tonen feilloos aan wat voor een kracht Bolander uit een paar organische instrumenten kan toveren. Zelfs als de man ervoor kiest om iets in minder dan twee minuten te doen, zoals op Home, blijft het nog altijd heel bijzonder.
I Forgive Nothing is je tijd meer dan waard, ook al besef je dat het uiteindelijke resultaat nog beter had kunnen zijn, maar soms is het de eenzaamheid die wint.
Paul PLEDGER
15/12/2015
---