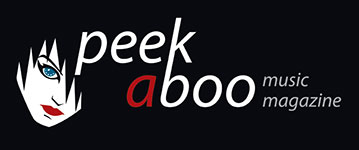 like this concert review
---
KRISTOFFER GILDENLöW
The Rain
Concert
Metal
•
Singer Songwriter
[88/100]

09/12/2016, Ruben SAEY
---
On March 25 singer-songwriter Kristoffer Gildenlöw played in Zoetermeer (The Netherlands). This gig was part of the Judas Tour 2016 by Antimatter that filmed its first concert film there. Frankly, Kristoffer Gildenlöw was an unknown name to me. But unknown certainly doesn't mean unloved. After some research, I discovered that he used to be the bass player of the prog metal band Pain Of Salvation. Now he's a solo artist, but he shared the stage with eight class musicians including his ex-Pain Of Salvation colleague Frederik Hermansson.

The gig was the release party of his newest album The Rain. When I entered the venue, I was surprised b ecause I saw a kind of mesh that was put before the stage on which abstract images were projected, while music was performed in the background. My curiosity was aroused and when I looked around, I was not the only one.
On the canvas a film was projected. Not some visuals, but a real movie about a man who loses his wife who suffers from Alzheimer. The film began with some images of their youth, images as a young couple, their family and kids... until suddenly she got Alzheimer. The man tells how he experienced the degradation process of his wife and how he cared for her as long as possible so that she could stay in her familiar surroundings.

Quite moving and a very challenging movie too. Not really the usual start of a gig. The public was quiet, just like the people are at the movies. You could hear a pin drop. This film took more than five minutes. The musicians played the accompanying music for the film, which made everything more captivating. Gradually the projection became transparent and you could see the musicians through the canvas. For me it was a pretty novel approach to use video projections during concerts. Depending on the atmosphere, the director could emphasize either on the band or on the projection, or both.
Rain, the album, is actually the musical representation of the film. All feelings of the film are represented in a sublime way during the concert: helplessness, confusion, doubt, loss and sadness, but also joy, security and love. All performed with very sensitive instruments such as piano, violin and an acoustic guitar during the more melancholic moments.
Remarkable were the polyphonic songs in which completely different texts were sung by three singers to show the confusion of a patient with Alzheimer's disease. The audience became a part of the story and enjoyed it. This concert impressed me.
Ruben SAEY
09/12/2016
---
Op 25 maart speelde singer/songwriter Kristoffer Gildenlöw in de Boerderij in Zoetermeer. Dit optreden kaderde in de Judas Tour 2016 van Antimatter dat daar zijn eerste concertfilm kwam opnemen. Eerlijk gezegd was Kristoffer Gildenlöw voor mij een vrij onbekende naam. Maar onbekend is bij mij zeker niet onbemind. Wat opzoekingswerk leerde me dat hij jaren de bassist van de prog-metalformatie Pain Of Salvation was en nu als solo artist door het leven gaat. Solo artist is eigenlijk een slechte woordkeuze, want Kristoffer Gildenlöw deelde het podium met maar liefst acht andere klassemuzikanten waaronder ex-Pain Of Salvation-collega Frederik Hermansson.
Het optreden was de releaseparty voor zijn nieuwst album The Rain. Toen ik de zaal binnenkwam keek ik even raar op omdat ik zag dat een heel fijn doek, eerder een soort gaas voor het podium gespannen was. Op dat doek werden wat abstracte beelden geprojecteerd, eerder een soort screensavers terwijl er wat achtergrond muziek speelde. Mijn nieuwsgierigheid was meteen gewekt en als ik zo om me heen keek was ik niet de enige die hieromtrent wat vragen had. Terwijl het aanwezige publiek nog wat drank haalde en zich een plekje zocht, ging in de zaal langzaam het licht uit. Op het doek voor het podium werd een film geprojecteerd. Niet zomaar wat visuals maar een echte film over hoe een man zijn vrouw verliest aan Alzheimer. De film begon met beelden uit hun jeugd als verliefd koppel en volgde zo de geschiedenis van het gezin. Er werd getrouwd, er kwamen kinderen… tot plots de eerste problemen bij de vrouw de kop opstaken. De man vertelde hoe hij het aftakelingsproces van zijn vrouw had ervaren en hoe hij zolang mogelijk voor haar thuis zorgde zodat ze in haar vertrouwde omgeving kon blijven. Heel aangrijpend allemaal, heel confronterend ook. Niet echt de start van een optreden zoals ik er al vele heb meegemaakt. In de zaal was het muisstil, net zoals in een bioscoop. Je kon een naald horen vallen. Hier en daar zag je echt wel mensen met een krop in de keel. De film duurde meer dan vijf minuten.
De muzikanten speelden de begeleidende muziek van deze film live, wat het geheel nog beklijvender maakte. Langzamerhand werd de projectie transparanter en zag je door het doek de muzikanten staan. Zo werd afwisselend een solomuzikant, een zanger of de totale band izichtbaar n functie van het concept. Wat mij betreft een heel mooie nieuwe benadering van het gebruik van videoprojecties tijdens concerten. Meestal zie je projecties achter het podium en de band, in dit geval was het omgekeerd en dat gaf een heel mooi effect. Afhankelijk van de sfeer kon de regisseur de klemtoon leggen op ofwel de band ofwel de projectie of op beide. Dat biedt heel veel en vooral heel mooie mogelijkheden voor het bepalen van de sfeer.
Het album The Rain is eigenlijk de muzikale uitbeelding van de film. Alle gevoelens die in de film aanbod kwamen, werden tijdens het concert op sublieme wijze herhaald. Gevoelens van onmacht, verwarring, twijfel, verlies en verdriet, maar ook blijdschap, geborgenheid en liefde werden op een verrassende wijze door de band op het publiek losgelaten. Heel gevoelig allemaal. Met instrumenten als piano, viool en akoestische gitaar werden de meer melancholische momenten weergegeven terwijl het er bij momenten ook stevig aan toeging toen de vijf gitaristen terzelfdertijd speelden. Kristoffer, die zichzelf op de piano begeleidde, wisselde solozang af met meerstemmige songs die soms heel eigenaardig in elkaar overliepen of die door drie zangers door elkaar werden gezongen, met volledig andere teksten om zo de verwarring die een Alzheimer patiënt ervaart, weer te geven. Het publiek was duidelijk mee in het verhaal en genoot van deze merkwaardige performance.
Dit concert heeft ook op mij een diepe indruk gemaakt. Het laat je toch ook eens bij deze toch wel wat zware materie stilstaan en het is mooi hoe je dit op zo'n mooie serene manier aan iedereen duidelijk kan maken. Als je op zo'n manier je nieuwe album komt voorstellen, ben ik ervan overtuigd dat het bij velen nog lang zal nazinderen.
Ruben SAEY
09/12/2016
---