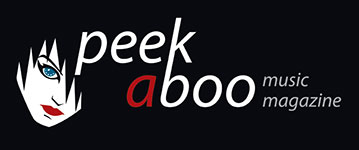 like this movie classics review
---
KRZYSTOF ZANUSSI
Illumination
Movie
•
Movie classics
Abstract
•
Arthouse
•
Documentary
[74/100]

Second Run DVD
07/02/2014, Didier BECU
---
Illumination from Krzysztof Zanussi is a very remarkable movie. Not difficult, but one that throws all rules from conventional directing (if that exists!) overboard. His own style can be best compared with the one from Alain Resnais. So not your usually cinema, that is! But would you expect something different from a physicist?


Krzysztof Zanussi is indeed in love with physics, but the love isn't mutual as according to the director he never got the Nobel Prize. Zanussi is a serous man, but he definitely knows how to deal with serious things in a funny way, even with the pressure of the Sovjets. According to him the best thing a scientist could do back then was studying physics or mathematics as that can't be manipulated.


In the 60's he understood that his heart belonged to filmmaking. In 1966 he finished his studies at the famous Film School from Lódź, even if he never said goodbye to his scientist-dream, something you can see in his movies. A good example is Illumination / Iluminacja from 1973, praised by Martin Scorsese and now available on Second Run DVD.


In this movie we follow a weird physicist (Stanisław Latałło) who asks during 90 minutes only one question: can you explain the sense of life by science? He thinks it's possible to do so and he examines all aspects of life: from happiness to death, a scene that is directed in the most morbid way. The end is both logic and disappointing: there are simply no answers. Tell us something new indeed! The only thing that is left is simply returning to the safe haven of family.


Illumination is a sort of collage-movie with a Godard-touch. You see everything, just like in real life. The movie is a real tip for movie buffs who are longing for something totally different. On this DVD you can also find a very interesting interview and the short movie A Trace (Ślad) that is directed by Marcin Latałło, son of actor Stanisław. The short movie portrays the life of Stanislaw who tragically died when climbing a mountain.

Illumination is now out on Second Run DVD.
Didier BECU
07/02/2014
---
Illumination (Verlichting) van Krzysztof Zanussi is een zeer ongewone film. Geen moeilijke prent, wel één die alle regels (mochten die al bestaan) van conventionele filmregie overboord gooit. Zijn aparte stijl kun je eigenlijk het best met die van Alain Resnais vergelijken. Geen alledaagse cinema dus, maar had je iets anders van een fysicus verwacht?


Krzysztof Zanussi is inderdaad verzot op natuurkunde, ook al onthult de wetenschapper/filmer in een interview dat de liefde niet wederzijds is: hij heeft immers nog nooit de Nobelprijs gewonnen. Neen, Zanussi is wel een ernstige man, maar kan alles zeer goed relativeren, zelfs de druk van de Sovjets. Het beste wat je destijds als wetenschapper kon studeren was wiskunde of fysica, dat zijn nu eenmaal vakken die de verdrukkers niet naar eigen hand kunnen zetten.


In de jaren 60 begreep de Pool evenwel dat zijn hart in werkelijkheid voor de film klopte en in 1966 studeerde hij aan de filmschool van Lódź af, ook al heeft hij de wetenschap nooit verlaten: iets wat je maar al te goed merkt in zijn prenten. Een mooi voorbeeld daarvan is de door Martin Scorsese geprezen en in 1973 uitgebrachte Illumination / Iluminacja die nu op Second Run DVD is verschenen.


In Illumination volgen we een zonderlinge wetenschapper (Stanisław Latałło) die anderhalf uur zich maar één vraag stelt: kun je de zin van het leven vinden via de wetenschap? De onderzoeker denkt dat hij via de wetenschap een antwoord op al zijn vragen kan krijgen. Hij probeert alle aspecten van het leven te doorgronden: van geluk tot de dood (op akelige wijze in beeld gebracht). Het einde is zowel logisch als ontgoochelend: er zijn geen antwoorden en daarom keert de geleerde op het einde gewoon naar het geborgen gevoel van zijn gezin terug.


Illumination is een soort van collagefilm met Godard-trekjes waarin je van alles ziet, net als in het echte leven dus. Een regelrechte aanrader voor cinefielen die iets aparts willen. Op deze dvd vind je tevens een interessant interview met de regisseur, alsook de kortfilm A Trace (Ślad) die door Marcin Latałło is gemaakt, zoon van hoofdrolspeler Stanisław. De kortfilm werpt een licht op het bijzondere leven van deze acteur die tijdens een bergklim tragisch om het leven kwam.

Illumination is uitgebracht op Second Run DVD.
Didier BECU
07/02/2014
---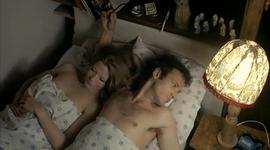 ---