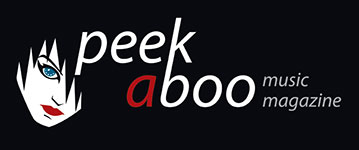 like this cd / digital review
---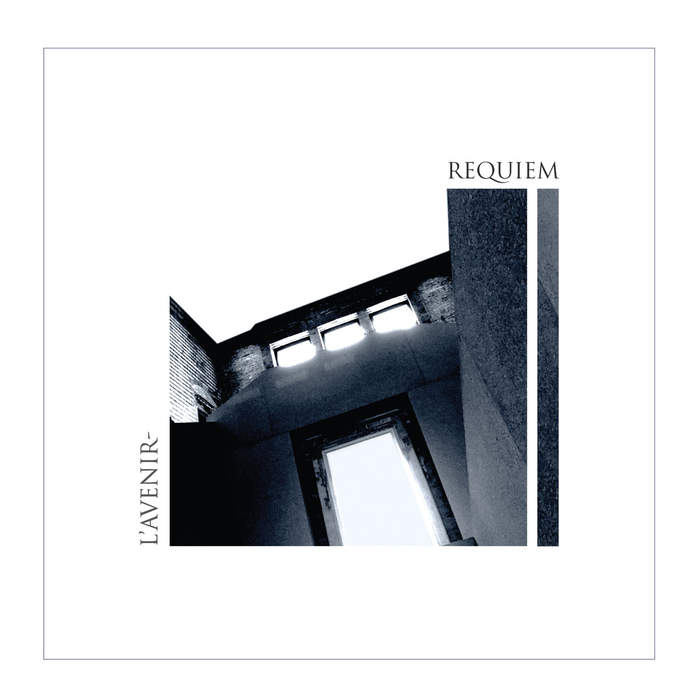 L'AVENIR
Requiem And Live
Music
•
CD / Digital
Minimal
•
Synth Wave
[71/100]

Cold Beats Records
15/08/2019, Jurgen BRAECKEVELT
---
L'Avenir is the cold-synth-side project of musician and sound artist Jason Sloan. In the meantime a veteran who has been producing contemplative soundscapes for almost 20 years now. He founded L'Avenir in 2012 as a side project to express himself musically while he released more than a dozen albums, by his moniker, on various labels. Requiem, his most recent work, is released on Cold Beats Records. When not touring or recording, Sloan is a professor who teaches in the Interactive Arts Department at the Maryland Institute College of Art in Baltimore, Maryland.
'Requiem' makes it clear from the start that going to be a chilly trip and of little cheerfulness. This is not a steeplechase, but more a stroll in the park. Minimal in terms of instruments, weaned with a sounding from the background and a nice almost goody-goody voice, reminiscent of some of synth-pop greatest vocalists. Maybe not always a guarantee for a high vocal performance, but we are not sitting in the opera, are we? We couldn't more off, when 'New Horizon' starts steadily and growling. Slightly less chilly than the opening track and a little more spiced with heaps of sounds that Sloan has been collecting on for years.
Engaged in deep in the electronic music spectrum for almost two decades now, Mr Sloan can conjure some great sounds from his magic synth hat. 'Death in The Mirror' proves he does not refrain from going in the little red LED light when it comes down to the basses.
It was announced as cold synth wave and that's exactly what it is. After a while, I only get the feeling it might be a little bit too much of the same here. This without being negative about the global album at all. But the sound, both musical and vocal, does not surprise in the end. Like a flashback 30 years back in time when this kind of wave managed to satisfy the dark and extravagant people. Those were beautiful times indeed and they get a true tribute on this album. 'But yet again, After The Rain', the final song, makes us longing for more. Partly due to its somewhat shoe-gaze / psychedelic tone, fi might fuel our hunger. A dessert is often a worthy end to dinner. Like it is here, albeit the dinner was served in a modest brasserie, decent but without being a top-chef meal.
As a bonus, there is an 8-track live footage. Recorded very pure, featuring a few songs of this Requiem, combined with some earlier work. It sounds icy cold, extremely clean but well produced.
With his project L'Avenir, Jason Sloan certainly deserves a pertinent place in this genre. Without being the best I've ever heard, it's still enjoyable, cold to the bone and able to get a grip on you. Maybe just give it a try!
Jurgen BRAECKEVELT
15/08/2019
---
L'Avenir is het kille synth-side project van muzikant en geluidskunstenaar Jason Sloan. Intussen een veteraan die al bijna 20 jaar contemplatieve soundscapes produceert. Hij richtte L'Avenir op in 2012 als een zijproject muzikaal te uiten. Hij bracht al meer dan een dozijn albums uit op zijn eigen naam, en dit bij diverse labels. Requiem, zijn jongste worp, komt uit op Cold Beats Records. Wanneer hij niet tourt of opneemt is Sloan een professor die les geeft op de afdeling Interactive Arts aan het Maryland Institute College of Art in Baltimore, Maryland.
Dat het kil en van weinig vrolijkheid gespeend is maakt Requiem van bij het begin duidelijk. Zonder in galop te gaan, is dit een wandeltochtje. Minimaal qua instrumenten, gespeend met een vanop de achtergrond klinkende en op zich vrij braaf stemgeluid. Dat bij een eerste luisterbeurt in flarden aan enkele syntpop-grootheden doet denken. Niet steeds een garantie voor vocaal hoogstaande prestaties. Maar we zitten niet in de opera, toch? Verre van, als New Horizon zich gestaag en grommend op gang trekt. Iets minder kil dan de opener en al iets meer doorspekt met een arsenaal klanken die Sloan al jarenlang graag in het rond slingert.
Bijna twee decennia lang in de diepte bezig in het electronische spectrum, kan de heer Sloan geweldige sounds uit zijn synth-hoed toveren. En dat die diep in het rood gaan wat bassen betreft, dat bewijst Death in The Mirror.
Het was aangekondigd als kille synthwave en dat is het ook. Alleen bekruipt me het gevoel dat het iets teveel van hetzelfde is. Hiermee wil ik totaal géén afbreuk doen aan het album. Maar de sound, zowel muzikaal als vocaal, weet niet echt te verrassen. We vertoeven 30 jaar terug in de tijd. Waarin dit soort wave het donkere extravagante volk wel wist te paaien. Het waren mooie tijden die hier een waar eerbetoon krijgen. After The Rain-Final is een nummer dat mede door zijn ietwat shoegaze/psychedelische toon als uitsmijter de apetijt aanwakkert. Een dessert is veelal een waardige afsluiter van een diner. En dat is het ook hier, zij het dat het diner werd genuttigd in de betere brasserie, zonder van immens hoog niveau te zijn.
Als bonus is er een 8 nummers tellende live-footage. Heel zuiver opgenomen, krijgen we een lezing van een paar songs op Requiem, gecombineerd met eerder werk. Het klinkt ijzig koud, uitermate clean en geweldig gemaakt.
Jason Sloan mag met zijn project L'Avenir in het genre zeker een pertinente plaats krijgen Zonder het beste te zijn dat ik al hoorde is het genietbaar, kil tot op het bot en met momenten weet het je te pakken. Give it a try….
Jurgen BRAECKEVELT
15/08/2019
---
---