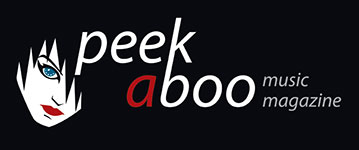 like this digital review
---
L'ORDRE DE HELOISE
Après Le Chaos
Music
•
Digital
Cold Wave
•
Dark Electro
•
Dark Wave
[78/100]

Wondervogel Records
26/11/2015, Wim GUILLEMYN
---
In 2014, after the death of his musical companion Frédéric, Alain was wondering whether he should stop or continue L'Ordre De Heloise. Fortunately, he chose to carry on. After six months, Jérôme joined the band, and now there is a new album.
Après Le Chaos is the continuation of the previous album. The new tracks sound less dark than Le Chaos De L' Histoire, but the style still is dark and cold wave. Furthermore, we hear little changes in their sound or atmosphere. Fortunately, I'd say. Rhythmically, some tracks are faster and more pungent. Sometimes it's almost danceable like on Contamines, while Le Danger contains sample strings and Pertubations sounds a bit like minimal electro.
The final song Demeure La Chute is a mixture of an electronic and a Cure song. Another track with a darker sound is Dépresseurs that has a strange synth sound. Les Arcanes de l 'Esprit contains some strange vocal effects that at first hearing don't fit on the album. I understand what they mean, but in a way it feels forced. La Foule sounds more modern in terms of sounds and effects: a good song. Agoratologie is another highlight, with a typical wave bass.
There are eighteen songs on this album. That's a lot, but the songs are of an equal quality, and there's an evolution in comparison with the previous album. Après Le Chaos sounds more modern, but the typical L 'Ordre Heloise's sound is still there. It seems as if the band finally receives the attention it deserves. Available as a digital album on Bandcamp, and also as a limited tape via Wondervogel Records.
Wim GUILLEMYN
26/11/2015
---
Alain vroeg zich in 2014 af, na het overlijden van zijn muzikale metgezel Frédéric, of hij het muzikale avontuur van L'Ordre De Heloise verder zetten of niet. Gelukkig koos hij voor het eerste. Na een half jaar voegde Jérôme zich bij de band, en is er een nieuw album.
Après Le Chaos gaat voort waar het vorige album eindigde. Het nieuwe album klinkt iets minder donker dan Le Chaos De L' Histoire. Het geheel heeft een minder beklemmend gevoel, maar het blijft toch altijd dark en coldwave. Voorts horen we weinig grote veranderingen qua geluid en sfeer. Gelukkig maar zou ik zo zeggen. Ritmisch zijn een aantal tracks die sneller en vinniger klinken. Bijna dansbaar zoals bijv. Contamines, Le Danger dat een strijkerssample bevat of Pertubations dat een beetje als minimal electro klinkt.
Ook de afsluiter Demeure La Chute is vrij levendig en houdt het midden tussen een electro- en een Cure-song. Andere tracks klinken iets donkerder zoals Dépresseurs dat een vreemde synthsound heeft. Les Arcanes de l' Esprit bevat rare stemeffecten die op het eerste gehoor wat uit de toon vallen. Ik begrijp de bedoeling ervan, maar het komt toch wat geforceerd over. La Foule klinkt moderner qua klanken en effecten. Een goede song. Agoratologie drijft op die herkenbare en typische wavebas. Het draagt de track en de zang gaat er heel goed mee samen.
Achttien songs telt dit album. Dat is veel, maar de songs zijn wel van een gelijkwaardige kwaliteit. Er is wat evolutie t.o.v. het vorige album. Après Le Chaos klinkt iets moderner, maar het typische L' Ordre De Heloise-geluid is wel gebleven. Ik kan alleen maar besluiten dat dit album een mooie toevoeging aan hun oeuvre is en dat Après Le Chaos minstens even goed is als de voorganger. Het lijkt erop dat de band eindelijk de aandacht begint te krijgt die hij verdient. Verkrijgbaar als digitaal album op Bandcamp, alsook op een gelimiteerde tape via Wondervogel records.
Wim GUILLEMYN
26/11/2015
---
---