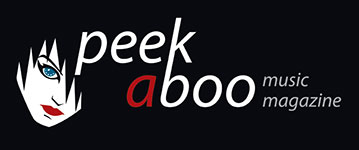 like this digital review
---
LA GRAZIA OBLIQUA
La Grazia Obliqua (EP)
Music
•
Digital
Self-released
17/10/2017, Maurizio MOSCARELLI
---
La Grazia Obliqua is a recent Roman project which, after a year of hard work, prints their first self-produced EP La Grazia Obliqua. Five tracks are not much for an "accurate" review of a band but it is necessary to admit that this "mini-album" likes and hits the heart.
The opening of A ja ljublje SSSR with the lyrics of CCCP is a good fist in the stomach of militaristic dark-wave, "I want to honor the Celestial iron flavor, I want to see the perfume of the fire. Of a heart that burns the mind, can melt the frost of hot marble, Honor the arm that moves the frame. Honour the force that moves the steel " Well said La Grazia Obliqua!
Access to other songs with tasty, apocalyptic-decadent flavour between dark synths and electro-dark rhythms. Scared opens in the best electronic darkwave tradition, Velvet 1994-2000 turns on the rhythms with the incipit of early Xymox with an excellent text of those who saw the defeat of the world from their own window.
Venus in Furs does not need any presentation. It's the Velvet Underground-song, suffused and weeping, with the piano and the background choruses to emphasise the darkness that advances on the Venus, none of which appreciates the beauty.
Come on sun seals closure with its C'mon Sun Rise… the Light Request, the search for glow, here where the rhythms slow down again to become a synth-dance-ballad with the right flavor of revenge, hope arises. Avanti Roma!
Maurizio MOSCARELLI
17/10/2017
---
---