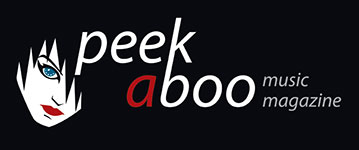 like this vinyl review
---
LA MUERTE
EViL (live at the AB)
Music
•
Vinyl
Alternative Rock
•
Noise
[85/100]

Mottow Soundz
23/11/2015, Wim GUILLEMYN
---
To celebrate the thirtieth anniversary of La Muerte, Marc Du Marais and Didier Moens wanted to do something special. A series of concerts was performed at the AB in Brussels, De Lokerse Feesten and Dour Festival.
The concerts were welcomed with lots of positive reviews, and yes, they played razor sharp. The band wanted to put this new energy on a live album, and that's of course not such an easy thing to do! No worries though, as EVil creates the same atmosphere, and you can hear the vibes!
It's as if you're standing in the venue right in front of the stage, and so for the fans EViL is a nice souvenir. The concert begins with the familiar intro, quickly followed by I Lost My Hand and ends with the well known cover of Wild Thing. In between we hear highlights such as Black God White Devil, Lucifer Sam, I Would Die Faster and Kustom Kar Kompetition (preceded by the sound of a V8 engine).
I can only say that if you are a fan of La Muerte and you have a record player (because yes, this release is only available on coloured vinyl), then you definitely should buy this release. Those who hope for more, will be happy to hear that thanks to the new energy of the gigs and the new line-up, Marc and Didier decided to start again, as currently the band is working on new rmaterial that will be released in 2016.
Wim GUILLEMYN
23/11/2015
---
Naar aanleiding van de dertigste verjaardag van La Muerte, wilden Marc Du Marais en Didier Moens iets speciaals doen. Dit gebeurde in de vorm van een aantal concerten zoals in de AB, de Lokerse Feesten en Dour.
De concerten werden overal erg positief ontvangen, de band speelde dan ook messcherp. De muziek en de energie bleek de tand des tijds mooi te hebben doorstaan. EViL is een liveplaat die deze sfeer en energie probeert weer te geven. Evident is dat niet, maar het is goed gelukt.
Het is net alsof je op het optreden aanwezig bent, en voor de fans is dit dus een fijn aandenken. Het concert begint met de bekende intro gevolgd door I Lost My Hand en eindigt net zoals toen met de bekende cover Wild Thing. Daartussen vind je talrijke hoogtepunten zoals Black God White Devil, Lucifer Sam, I Would Die Faster en Kustom Kar Kompetition (voorafgegaan door het gronk van een V8-motor).
Ik kan alleen maar zeggen: als je fan bent van La Muerte en je hebt een platenspeler (want ja, deze release is alleen maar verkrijgbaar op gekleurd vinyl) moet je dit zeker aanschaffen. En wie hoopt op meer kunnen we nu al gerust stellen: als gevolg van de optredens en de nieuwe line-up, hebben Marc en Didier blijkbaar de smaak opnieuw te pakken, want de band is nieuw werk aan het opnemen dat vermoedelijk in 2016 zal verschijnen.
Wim GUILLEMYN
23/11/2015
---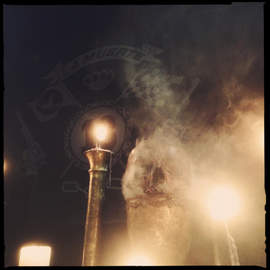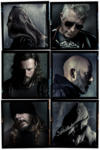 ---