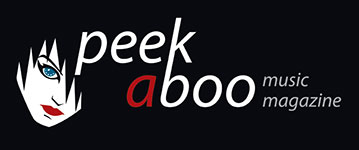 like this concert review
---
LA MUERTE, MARK LANEGAN, JESUS & THE MARY CHAIN, KAISER CHIEFS
Lokerse Feesten 5/08/2015
Concert
09/08/2015, Wim GUILLEMYN
---
I had chosen this evening because I surely wanted to see 'La Muerte' again and also because I never had the opportunity to see 'The Jesus & The Mary Chain' live on stage.
"La Muerte" had the dubious honor of opening on a sunlit stage. You would think that their black, noisy music is not suited for such an occasion, but they did it with style. Their brooding music was doing great and fits perfectly with the event. With a setlist of their more famous work, they proved that the expiration date on their music is not on the agenda yet. They sounded quite relevant and energetic. The singer had pulled a burlap bag over his head and gave 'slipknot-wise' the best of himself. The guitarist had his red jacket on from years back and played razor sharp. They also had someone on stage to launch a V8 engine during "Speed, Steel and Gasoline". Unfortunately, the guy was pretty drunk and tried to steal the show. Fortunately, someone piloted him off the stage. They ended with the cover 'Wild Things' from TheTroggs. A good show.
"Mark Lanegan" has had a pretty hard life of drugs and other addictions. Moreover, performing is not his favorite activity. Today, however, he acquitted himself well on his job, in spite of the loss of a good friend a few days earlier. The band played well and Lanegan chose to bring his most uptempo songs. Very pleasant appearance.
"Jesus & the Mary Chain" came to play the debut album 'Psycho Candy'. At the time, an innovative album, now a little overtaken by time. Yet the songs were quite sticky. For me, 'Automatic' is the favourite album, a sort of a crossover between '' Darklands" and "Psychocandy ". The singer was at times petulant toward his micro standard micro as well as towards the second guitarist. it did not end in a fight, which often was the case in the past. The encores (including April Skies, Blues from a Gun, Head On,...) sounded really well, so we can speak of a successful passage in Lokeren.
I had no great expectations of "The Kaiser Chiefs". In the past I was sometimes disillusioned about the singing quality. But, Wilson was visibly emaciated and looked quite sharp. I cannot say a bad wordaAbout his vocal performance this time. It was entertaining as always and they brought their famous hits, with here and there a great new song from their upcoming new album.
So, this was an entertaining evening.
Wim GUILLEMYN
09/08/2015
---
Ik verkoos om deze avond te gaan omdat ik absoluut nog eens 'La Muerte' wilde terugzien en omdat ik nog nooit eerder 'the Jesus & The Mary Chain' live had meegemaakt.
"La Muerte" had de twijfelachtige eer om op een zonovergoten plein te openen. Je zou denken dat hun gitzwarte, noisy muziek daarvoor niet gepast is, maar ze deden het met stijl. Hun broeierige muziek deed het fantastisch en paste uitstekend bij het evenement. Ze bewezen, met een setlist bestaande uit hun bekender werk, dat de houdbaarheidsdatum van hun muziek nog niet verstreken is. Integendeel, ze klonken vrij relevant en energiek. De zanger had voor de gelegenheid een jutezak over zijn hoofd getrokken en gaf 'slipknot-gewijs' het beste van zichzelf. De gitarist had zijn rood jasje van jaren terug afgestoft en speelde messcherp. Ze hadden ook iemand meegebracht om een V8 motor te starten tijdens 'Speed, steel and gasoline'. Helaas was de man vrij beschonken en probeerde hij bij momenten de show te stelen. Gelukkig werd die uiteindelijk van het podium geloodst. Afsluiten deden ze met de Troggs-cover 'Wild Thing'. Een prima show.
"Mark Lanegan" heeft al een vrij zwaar leven van drugs en andere verslavingen achter de rug. Bovendien is optreden niet zijn favoriete bezigheid; Vandaag kweet hij zich echter goed van zijn job, ondanks het verlies van een goede vriend enkele dagen eerder. De band speelde goed en Lanegan koos ervoor de meeste nummers uptempo te brengen. Heel aangenaam optreden.
"Jesus & the Mary Chain" kwamen z'n debuut 'Psychocandy' brengen. Indertijd een vernieuwende plaat, zij het nu een beetje ingehaald door de tijd. Maar toch bleven de songs behoorlijk plakken. Voor mij blijft 'Automatic' het favoriete album, een crossover van ''Darklands" en "Psychocandy" is. De zanger was bij momenten nukkig tegen zijn microstandaard alsook tegen de tweede gitarist. Tot een gevecht, zoals vroeger wel eens gebeurde, kwam het gelukkig niet. Met de toegifts (o.a. April Skies, Blues from a Gun, Head On,…) kwam alles echt goed op gang zodat we alsnog van een geslaagde passage in Lokeren kunnen spreken.
Bij "The Kaiser Chiefs" had ik geen grote verwachtingen. In het verleden ontgoochelde de zangkwaliteit mij wel eens. Maar zie, Wilson was zichtbaar vermagerd en oogde vrij scherp. Over zijn zangprestaties kan ik geen slecht woord zeggen dit keer. Entertainend zoals altijd, brachten ze de bekende hits met hier en daar een prima nieuw nummer uit hun nog te verschijnen nieuw album.
Een geslaagde avond…
Wim GUILLEMYN
09/08/2015
---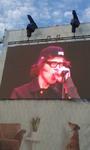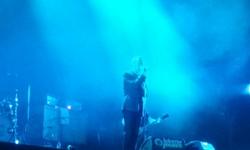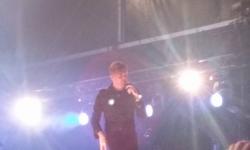 ---