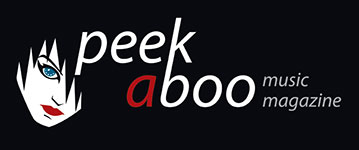 like this concert review
---
LA MUERTE/MY DILIGENCE
Kortrijk, De Kreun (10/03/2016)
Concert
09/12/2016, Didier BECU
---
My Diligence as support act of La Muerte is certainly no surprise.The band released the EP on the same label (Mottow Soundz), produced by Dee -J (the guitarist of La Muerte). And John Sailor, Francois Peeters and Gabriel Marlier have, just like their friends from Brussels, the talent to compose powerful rock 'n roll. The audience stood at a safe distance to witness the sound bursts, but they were very much appreciated. It could hardly be otherwise, because even though their garage rock is primarily intended for music fans of raw rock as say Black Rebel Motorcycle Club, these musicians surely know how to handle their instruments. The party lasted thirty minutes, and even if it that means nothing in a lifetime, afterwards many concertgoers will have marked My Diligence with a cross to keep in mind that it's a band to remember!
You never hear them on the radio, but every music lover is familiar with the name of La Muerte. Oddly enough, they were more known abroad as in Belgium. The first EP from 1984 (The Surrealist Mystery) was praised abroad, but during the 80s the alternative rock hard of La Muerte especially was loved by Belgian goths.

It is now almost twenty years since the Brussels rock gods did their farewell concert at the Luna, but what began as a joke last year, has become pure gravity. With a new lineup and al lot of enthusiasm, La Muerte was on the stage of the AB in 2015, a performance that now i is released on vinyl and mastered by Alan Douches, who worked with acts like Motörhead and Sepultura.

Today, La Muerte consists of Marc Du Marais (vocals), Didier "Dee-J" Moens (guitar), Michel Kirby (guitar), Tino Martino (bass) and Christian Z. Although the band is doing many concerts in Belgium these days, the venue De Kreun was almost sold out. For many visitors it was not the first time they saw La Muerte and even though the sound isn't exactly what you call melodic, La Muerte must be (one of) the best Belgian rock machines.

Last year, one of the core members (Didier) told us in an interview that it was not the intention to revitalize La Muerte, but those who saw the band at work yesterday, surely got another impression. Despite the fact that three of the five members are new, the band sounds perfectly well. During the whole gig Marc Du Marais plays with a bag over his head. He roars, he screams,... actually he does everything but singing, but it works. Every ten seconds he falls on his knees like a madman. Tracks like Serial Killer, I Would Die Faster, KKK and Shoot In Your Back were received by the public with open arms. While Marc released his demons, Didier used the front of the stage as his playground. His look and outfit speak for themselves (a T-shirt of The Dukes Of Hazard, logos of a Mustang on his jacket...) this is rock 'n roll of the purest kind without compromises. It doesn't sound Belgian at all, this is the universal language of rock 'n roll. After a whirlwind of one hour, the band returned on stage with its legendary cover of Wild Thing by The Troggs. La Muerte, you make our heart sing, you make everything groovy!
Didier BECU
09/12/2016
---
My Diligence als voorprogramma van La Muerte is zeker geen verrassing. Niet alleen verscheen hun ep op hetzelfde label (Mottow Soundz), ook werd hun debuut geproduceerd door Dee-J (de gitarist van La Muerte). En John Sailor, François Peeters en Gabriel Marlier hebben, net als hun Brusselse vrienden, een patent op oerdegelijke rock 'n roll. Het publiek bleef wel op veilige afstand van hun geluidsalvo's staan, toch werd het meer dan geapprecieerd. Dat kan moeilijk anders, want ook al is hun garagerock in de eerste plaats bedoeld voor muziekfans met een voorliefde voor moddervette bands als Black Rebel Motorcycle Club, zijn dit topmuzikanten die alles uit hun instrument halen. Het feestje duurde dertig minuten, en ook al betekent dat in een mensenleven niets, zullen heel wat concertgangers naast My Diligence een kruisje in hun notitieboekje hebben gezet als een te onthouden naam!
Je hoort ze nooit op de radio, maar iedere muziekliefhebber is vertrouwd met de naam (zeg maar het instituut) La Muerte. Vreemd genoeg waren ze destijds geen sant in eigen land. Hun eerste ep uit 1984 (The Surrealist Mystery) werd vooral in het buitenland geprezen. In de jaren 80 was hun alternatieve hardrock in Vlaanderen vooral geliefd door de goths.
Het is ondertussen bijna twintig jaar geleden dat de Brusselse rockgoden hun afscheidsconcert in de Luna gaven, maar wat verleden jaar als een grap begon, is ondertussen pure ernst geworden. Met een nieuwe line-up en een broek vol goesting stond La Muerte in 2015 op de bühne van de AB, een optreden dat nu trouwens op vinyl is verschenen en is gemasterd door Alan Douches die samenwerkte met kanonnen als Motörhead en Sepultura.
Vandaag bestaat La Muerte uit Marc Du Marais (zang), Didier "Dee-J" Moens (gitaar), Michel Kirby (gitaar), Tino de Martino (bas) en Christian Z. Ondanks het feit dat de band aan een drukke Belgische toer bezig is, was De Kreun meer dan aardig gevuld. Voor heel wat bezoekers was het niet de eerste keer, want ook al hoor je weinig melodieën, moet La Muerte zowat de best geoliede rockmachine van het land zijn.

Verleden jaar vertrouwde één van de kernleden (Didier) ons in een interview toe dat het niet de bedoeling was om La Muerte nieuw leven in te blazen, maar wie gisteren de band aan het werk zag, kan deze woorden amper of niet geloven. Ondanks het feit dat drie van de vijf leden nieuw zijn, ismen perfect op elkaar ingespeeld. Marc Du Marais speelt met een jutten zak over zijn hoofd. Hij brult, schreeuwt, roept…eigenlijk allesbehalve zingen, maar het werkt. Om de tien seconden laat hij zich als een bezetene op de knieën vallen. Tracks als Serial Killer, I Would Die Faster, KKK en Shoot In Your Back werden door het publiek met open armen ontvangen. Terwijl Marc zijn demonen loslaat, staat Didier vooraan op het podium. Zijn blik en outfit liegen er niet om (een T-shirt van The Dukes Of Hazard, logo's van een Mustang op zijn jasje…) dit is onversneden rock 'n roll van het zuiverste soort. Het klinkt geen beetje Belgisch, wel als de universele taal rock 'n roll. Na een wervelwind van één uur kwam de band terug met z'n legendarische cover van Wild Thing van The Troggs. La Muerte, you make our heart sing, you make everything groovy!
Didier BECU
09/12/2016
---