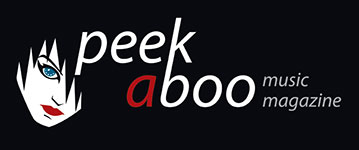 like this cd review
---
LABORATORY 5
Awake in the dark
Music
•
CD
Breakcore
•
Drum n bass
•
Drum step
•
Dubstep
•
Electro Pop
•
Synth Pop / Electro Pop
[78/100]

Sub Culture Records
21/07/2014, Filip VAN MUYLEM
---
To be honest: I already reviewed their first record and was hoping that one of our team members would review it as some of the styles are not really my kind. But in the end I went through the whole cd and survived. I like Technomancer very much, but tracks without vocals and dubstep are not really my thing. The first track (that's also the title track) and The Zone Tripper RMX (indeed: that's twice Roy) are worth it because I hear vocals and love the tempo and the beats.
Another nice one is 'Sektor 7' where you only hear 'let's rock', but it fire's up the game and I like it. 'Automatic (featuring Ion Plasma Incineration)' is simply the best track on the whole album (just as the remix in the end). the sound is a bit a mix of space synth tipping and the typical Skrillex sound. After that I get lost in things and tracks that are not my cup of tea, but I know there are fans who love it.
'Sub Level 07' is a bit too slow for me, but at least it has vocals in it and that typical floating synth sound, nice beats and some break beat. 'Existence' is a space synth track with a Peruan touch (you know the Indians that play flute at the beach during summer holidays, backed up by a synth or a CD player)... 'Toxic Asylum' is a dub stepper without vocals. Not my thing and an assault on my patience. 'Gravity Eraser' goes further than the one before, on a slower tempo with more beats to the end. 'Into the unknown' drives us to the end of the regular tracks, with floating synths, beats and drums.
After that you get the instrumental version of 'Survivor', 'Awake in the Dark remix by Zone Tripper', 'Existence grapeFruitBat RMX' and 'Automatic the Technomancer extended club RMX' (the best out of 4 remixes).
Well, sorry Roy: wasn't my thing. But I'm pretty sure that lots of fans will love it, just a matter of vocal love and personal taste.
Up to the next review.
Filip VAN MUYLEM
21/07/2014
---