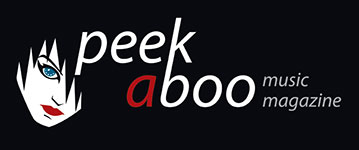 like this book review
---
LADISLAV KLIMA
The Sufferings of Prince Sternenhoch

Het lijden van vorst Sternenhoch
Book
[92/100]

22/04/2011, Bernadette ALLAERT
---
The thinking of the Czech philosopher Ladislav Klíma (1878 - 1928) situates itself in the fin de siècle of the 19th century, and is consistent with the symbolism art movement focusing on themes such as satanism and decadence. On philosophy should not only be written and spoken, philosophy should especially be lived. For Klíma this means an unconventional and eccentric way of life, taking everything in its power to test himself and to prove his will: he endures extreme coldness, eats spoiled food, drinks denatured alcohol. His life ends in great poverty. He destroys many of his manuscripts. Among those that have survived, most are published posthumously. Now there is a Dutch / English translation of his only novel: The Sufferings of Prince Sternenhoch.
Sternenhoch tells his own story through diary entries. He is rich, a favourite of the court of the German Emperor and has, according to himself, a handsome presence despite a few flaws ... I hardly have any teeth left, no hair and no beard growth, I am also slightly cross-eyed looking and I walk a little wrong, but anyway, the sun also has its spots. He married Helga. It turns out to be a woman without any morals. The prince is in a state of infatuation love. The book describes his descent into madness.
The tone of the book is serious, but not without humour and irony. The context is hilarious. The author gave the work the subtitle: a grotesque.
The structure, the building of this work and its theme, where the ego battles with evil and logic, refers to the literary tradition of Notes from the underground by Dostoevsky and Gogol's Diary of a madman. Klíma fits in the series: Sade, Hoffmann, Poe, Baudelaire, Bataille. The philosopher-writer is rightly included in the Czech canon. He had great influence on writers like Hrabal and writer-artist Jiri Kolar. Klíma was a pathological, but radical and intelligent man. He absolutely knew what writing is.
Publisher: (Dutch) Coppens & Frenks, Amsterdam ; (English) Twisted Spoon Press
ISBN: (Dutch) 978 9071127 79 3 ; (English) 8086264106
Bernadette ALLAERT
22/04/2011
---
Het denken van de Tsjechische filosoof Ladislav Klíma (1878 – 1928) situeert zich in het fin de siècle van de 19e eeuw, en sluit aan bij de symbolistische kunststroming met bijzondere aandacht voor thema's als decadentisme en satanisme. Over filosofie dient niet alleen geschreven en gesproken te worden, filosofie dient vooral ook geleefd te worden. Voor Klíma betekent dit een onconventionele en excentrieke levenswandel, waarbij hij alles in het werk stelt om zichzelf te beproeven en zijn wil te bewijzen: hij doorstaat extreme koude, eet bedorven voedsel, drinkt gedenatureerde alcohol. Zijn leven eindigt in grote armoede. Hijzelf vernietigt veel van zijn manuscripten. Van de geschriften die zijn overgebleven werden de meeste postuum uitgegeven. Nu is er een Nederlandse vertaling beschikbaar van zijn enige roman: Het lijden van vorst Sternenhoch.
Sternenhoch vertelt zelf zijn verhaal aan de hand van dagboeknotities. Hij is rijk, gunsteling van het hof van de Duitse keizer en heeft, naar eigen zeggen, een knap voorkomen ondanks een paar smetjes: … dat ik vrijwel geen tanden heb, geen haar en ook geen baardgroei, dat ik tevens lichtelijk scheel kijk en dat ik enigszins mank loop; enfin, ook de zon heeft zijn vlekken. Hij trouwt met Helga. Zij ontpopt zich tot een moreel losgeslagen vrouw. De vorst verkeert in een staat van liefdesverdwazing. Het boek beschrijft zijn afdaling naar de waanzin.
De toon van het boek is ernstig, echter niet zonder humor en ironie. De context is hilarisch. De auteur gaf het werk dan ook de ondertitel: een groteske.
De structuur, de opbouw van het werk en het thema, waarbij het ik de strijd aangaat met het kwade en de logica, refereert in de literaire traditie naar Aantekeningen uit het ondergrondse van Dostojevski en Dagboek van een gek van Gogol . Klíma past in het rijtje: Sade, Hoffmann, Poe, Baudelaire, Bataille. De filosoof-schrijver is terecht opgenomen in de Tsjechische canon. Hij had grote invloed op schrijvers als Hrabal en schrijver-kunstenaar Jiri Kolar. Klíma was een pathologisch, radicaal maar intelligent man. Hij wist absoluut wat schrijven is.
Uitgeverij: Coppens & Frenks, Amsterdam
ISBN 978 9071127 79 3
Bernadette ALLAERT
22/04/2011
---