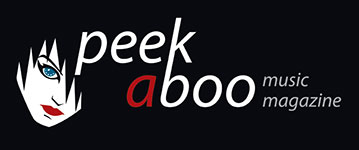 like this concert review
---
LAIBACH
Laibach - Spectre Tour @ Depot - Leuven - B (10.03.2014)
Concert
Mute
12/03/2014, Xavier KRUTH
---
Laibach is back! A new album 'Spectre' joined by a new concept, or rather an ingenious rethinking their initial concept. Because Laibach is actually a group that brings conceptual art in a musical form. Quite soon after their founding in 1980 they described themselves as a group that is devoted to the study of the relationship between ideology and art.

Initially, they pretended to be 'big supporters of the Yugoslav regime'. But their glorification of the Yugoslav state was well mixed with numerous references to fascism, absurd statements in which the individual was told to give up his individuality for the greater good, and accompanied by extremely experimental and almost inaccessible avant -garde music. 'If post-Tito Yugoslavia knew how to cope with conventional dissenters, they did not know how to react to a group whose zeal for authority far outreached their own', can be heard in the excellent documentary 'A Film From Slovenia'.
The group caused controversy after a noted television appearance in 1983, after which the law forbade them to use the name 'Laibach', the German name of the Slovenian capital Ljubljana that evoked memories of the Nazi occupation and the Austro-Hungarian oppression. In 1985 the ban was reversed and in 1989, the group was able to break through internationally on record label Mute with the album 'Opus Dei', that struck with remarkable cover versions of Opus' 'Life is Live' (Opus Dei, Leben Heisst Leben ) and Queens 'One Vision' (Geburt einer Nation).
The disintegration of Yugoslavia meant that the State Laibach - although ironically - thought to serve, had disappeared. From this arose the idea to resurrect a new state : the NSK State , actually a sequel to the artists 'New Slovenian Art', which has existed since 1984. NSK is an utopian state without borders of which everyone, worldwide, can become a citizen.
The subsequent wars in former Yugoslavia inspired Laibach to compose NATO, an album based on the concept of war, and that once contained a number of notable covers including 'The Final Countdown' by Europe and 'Alle Gegen Alle' by D.A.F.
But those who hoped to hear a Laibach greatest hits in the Depot, could have saved themselves the effort. It's already known that the group prefers to play gigs with their new material and doesn't feel obliged to play their classics… It was no different this Monday. (The gig in Oudenaarde in 2012 - after the release of the compilation 'An introduction to... Laibach' - was an exception in that regard.)
For 'Spectre', Laibach has developed a very different concept than in the past. They are no more inspired by the glorification of established powers, but by the many opposition movements that have seen the light in recent years : Occupy Wall Street, Indignados, anti-globalists, wikileaks, anonymous, protests in Greece, Spain, Portugal, the Arab spring...
We quote from the press release on the CD: " Spectre literally sounds like a political manifesto manifest in poetic form. Titles and lyrics couldn't be more direct. With these lyrics and songs, Laibach, who has always given a controversial impression – or an impression of controversy – especially in terms of its political orientation, is now very clearly taking a position on the political spectrum and probably irreversibly abolishing its own (to some extent quite comfortable) political 'freedom' and neutrality. "
Yet there are more barbs on these 'clear position' than you expect at first sight. With closer listening, and certainly during the concert, a lot of ambiguities rise in the discourse of Laibach. And of course, that's what Laibach is about. We can therefore say that Laibach is still pursuing it's original mission - the study of ideology without choosing a side itself, and exposing contradictions in every ideology – and again deliver a classic Laibach album.
Their show kicks off with the classic Eurovision song (a composition by MA Charpentier), and then slowly cross-fades with 'Eurovision', one of the central tracks on Spectre. The song evolves slowly towards to the climax, where they sing 'Europe is falling apart'. Yes, of course, the crisis in Europe, the possible disappearance of the euro, Grexit, Brexit, Nexit... Is Europe still a union? These are all topics that fit perfectly into Laibach's apocalyptic worldview.
'Walk With Me' goes further into this topic. With background video of marching boots behind her Mina Špiler sings "Come walk with me, we'd better change the world' , but a little further "How low can you go ? Prisoners of freedom. In your own land. It's time to fight back. "
Špiler was originally the lead singer of the pretty idiotic Slovenian pop group Melodrom. She has participated on 'Volk' - a Laibach album with reworked versions of national Hymns (2006) - and coincidently went on tour with the band. Since, her role has become increasingly important, and we can only be pleased about that. One could even start to doubt if she in fact became the true front woman of Laibach, or at least became equally important with old rascal Milan Fras, who has been the face of the band for 30 years now.
Anyway, the interaction between Špiler and Fras is excellent, as they proved in duets like 'We Are Millions And Millions Are One' and 'Bosanova'. On 'Koran' - according to the press release, a reference to the Arab Spring - the ambiguity of the topic surfaces again. Špiler sings "I believe in a better world... I believe in brotherhood... " while Fras sings 'Words are nice... words can take us far away, they will leave us all behind.'
The new single 'Whistleblowers' has a catchy melody. We can see how the whole group wistles and sings in choir. 'No History' makes it clear that they are here to promote the new album, just like 'Resistance is Futile', a reflection of Laibach and their dealing with the world. Then the whole band leaves the stage for an interlude of 10 minutes.
During the interlude, we regularly see a picture of Fras that points his finger at us says 'We want you to join Spectre and support our party !' Because Spectre is also the name of the new NSK party "with the intent to provide an opportunity for an organized and synchronized international movement that wants to change the world where it is necessary and possible. "
It's always funny to check out the merchandising stand of Laibach. CDs and T-shirts, of course, but also bracelets, ties, pants, belts, a cap with the inscription "Arbeit macht nicht frei" and authentic Laibach soap labelled 'Schwitz Aus'. And the new 'Spectre' party booklet. In the booklet you will find the new party's manifesto and the texts of the party songs, well the lyrics to the album that is.
We quote from the new manifesto: "The triumph of the anonymity and collective facelessness has been intensified to the absolute through social networking and information technology. All individual differences are annuled, every trace of individuality erased. SPECTRE thus adopts the organisational system of the Comintern, industrial production, social networking (cominternet) and the identification with information ideology as its operating method. In accordance with this, each Party member personally rejects his individuality, offering his service and skills for the collective and the common good.'
"And now, something completely different", we hear a voice say at the beginning of the second part of the concert. Probably so, because in the first part Laibach just played the entire new album. So here we go back in time to the early days of Laibach, with strongly reworked versions of 'Brat Moj' and 'Ti, Ki Izzivaš '. Songs that, at the time of their release, were almost inaccessible industrial music tracks. The new versions are much more accessible and more atmospheric than the originals, and again resubmit a key role to Špiler.
'B Mashina' and 'Under The Iron Sky' are both taken from the soundtrack that Laibach has created for the science fiction movie 'Iron Sky'. In this sporadically funny comedy, based on the numerous conspiracy theories that exist around Nazis and UFO's, the Nazis pulled back on the dark side of the moon in 1945, where they prepare their return to earth ever since. A theme that fitted Laibach as glove, of course.
Then we got a raft covers al over us: 'Leben - Tod' with the line 'there is a life before death' mocking Bob Dylan, an homage to label Mute 'Warm Lederhaut', 'Ballad Of A Thin Man' which was recorded for a compilation of 70 years of Bob Dylan by Laibach and 'See That My Grave Is Kept Clean', originally by Blind Lemon Jefferson, but also known in the version of Bob Dylan. For me, these covers were not really necessary and I would have preferred that Laibach would bring some of their classics instead.
Anyway, it's the end of the show. The band reappears on stage once again to play 'Love On The Beat (Serge Gainsbourg), another superfluous cover only to end with 'Tanz Mit Laibach'. At least one magnificent song - from the fantastic album 'WAT' (2003) - on which the band pays tribute to DAF and reveals its philosophy: '(Wir tanzen) mit Totalitarismus / Und mit Democratie / Wir tanzen mit Faschismus / Und roter Anarchie'...
And so the circle is complete. Laibach continues to provide us with much-needed reflection on politics and ideology, and for that matter even puts a new step forward. It is no exaggeration to say that they have invented themselves again. Not an easy thing to do for a band that soon celebrates their 35 anniversary...
Setlist :
Part 1 : Eurovision / Walk With Me / Americana / We Are Millions And Millions Are One / Eat Liver / Bosanova / Koran / Whistle Blowers / No History / Resistance Is Futile
Part 2: Brat Moj / Ti Ki Izzivaš / B Mashina / Under The Iron Sky / Leben - Tod / Warme Lederhaut (The Normal) / Ballad Of A Thin Man (Bob Dylan) / See That My Grave Is Kept Clean (Blind Lemon Jefferson)

Xavier KRUTH
12/03/2014
---
De Nederlandse concertbespreking vindt u hier!
Xavier KRUTH
12/03/2014
---
---