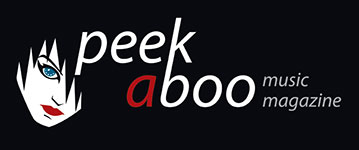 like this article review
---
LANA JASTREVSKI (POPSIMONOVA)
Ten Albums That Changed My Life
Article
11/12/2016, Didier BECU
---
Lana of Popsimonova and the ten albums that changed her life...
1. JOY DIVISION - Closer
There is no better band and poetry for me, it is divine intervention. The best song for me is Twenty Four Hours, which is for me the emotionally most intimate song ever.

2. SONIC YOUTH - Goo
Me and my friends survived our puberty by listening to this album over and over again. We use to drive whole night, basicly every night through the city for months listening to this album, while our city was under war alert in 90s.

3. NICK CAVE AND THE BAD SEEDS - Let love in
He is surely the best story teller and poet. I was immediately hunted by his music and obsessed with it. An incredible album; he made a lot of great records, but this one will always be my favorite.

4. LAIBACH - Laibach
The most influental band from former Yugoslavia, and I'm so happy that I grew up only 100 km away from Trbovlje (their hometown) and I went there often. TheLaibach album is really a masterpiece, Brat moj is the best song.

5. APHEX TWIN - Classics
This is the best techno album ever.

6. D.A.F. - Alles is gut
When I heard that album, I knew I wanted to be a musician.

7. THE DOORS - The Doors
I found this record in the collection of my parents in my earliest youth and I really got into it and listen to it for days and nights. It marked my earliest aesthetics. Ray Manzarek on keyboards and Morrison put me in hypnotic shaman state during those days.

8. SUICIDE - Suicide
Alan Vega, the greatest attitude ever on the stage. My memory goes to my youth, happiness and hot summer nights! I just pick up my best friend and immediately bought a one way ticket to Road 66.

9. TUXEDOMOON - Half-Mute
The most magic and dreamy atmosphere, breathless. Puts me always in that surreal state of an emotional world.

10. THE KLINIK -Sabotage
Raw and powerfull sound and aesthetics which really inspired my work, and very impressive live.
Didier BECU
11/12/2016
---
Wij vroegen aan Lana van Popsimonova welke tien platen haar leven hebben veranderd.
1. JOY DIVISION - Closer
Voor mij is er geen betere band en poëzie, dit is goddelijk. De beste track voor mij is Twenty Four Hours, zeer emotioneel en het meest intieme nummer ooit.

2. SONIC YOUTH – Goo
Mijn vrienden en ik overleefden onze puberteit door alsmaar naar dit album te luisteren. We reden de hele nacht, in feite elke avond door de stad en beluisterden maandenlang deze plaat, terwijl onze stad alert was voor de oorlog in de jaren 90.

3. NICK CAVE AND THE BAD SEEDS - Let love in
Hij is zeker de beste dichter. Ik was meteen verkocht toen ik zijn muziek hoorde en ik raakte geobsedeerd. Een ongelooflijk album. Hij maakte vele mooie platen, maar deze zal altijd mijn favoriet blijven.

4. LAIBACH - Laibach
De meest invloedrijke band uit het voormalige Joegoslavië, en ik ben zo blij dat ik op slechts 100 km opgroeide van Trbovlje (hun thuisstad). Ik ging er vaak naar toe. Dit album is echt een meesterwerk, Brat moj is voor mij het beste nummer.

5. APHEX TWIN - Classics
Dit is gewoon het beste techno-album ooit.

6. D.A.F. - Alles is gut
Toen ik deze plaat hoorde, wilde ik meteen muzikant worden.

7. THE DOORS - The Doors
Ik vond deze plaat in de collectie van mijn ouders toen ik jong was en ik hield er echt van, ik heb er dagen en nachten naar geluisterd. Het heeft mijn vroegste esthetiek gevormd. Ray Manzarek op keyboards en Morrison bracht me in de hypnotische staat van shaman tijdens die dagen.

8. SUICIDE - Suicide
Alan Vega had de grootste houding die ik ooit op een podium zag. Mijn geheugen gaat naar mijn jeugd terug, geluk en warme zomeravonden! Ik ging naar mijn beste vriend en we kochten meteen een enkele reis richting Road 66.

9. TUXEDOMOON - Half-Mute
De meest magische en dromerige sfeer, het maakt me ademloos. Deze plaat zet de emotionele wereld altijd in een surrealistische modius.

10. THE KLINIK - Sabotage
Een rauw en krachtig geluid, een esthetiek die mijn werk inspireerde, en zeer indrukwekkend live.
Didier BECU
11/12/2016
---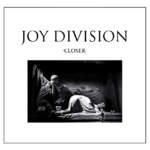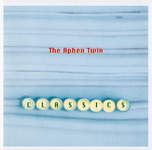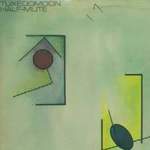 ---