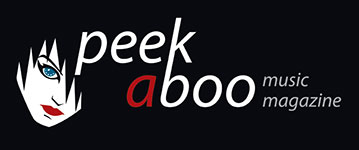 like this cult movies review
---
LARRY COHEN
The Stuff
Movie
•
Cult movies
Horror
[80/100]

Arrow
28/02/2014, Didier BECU
---
Those who aren't familiar with the weird, but excellent world of B-movies will be quite shocked if he finds out what this is all about. The Stuff is about yoghurt that comes from space! It's delicious, has almost no calories and leaves no stains on the carpet. The only thing it does as that the dessert kills people!
The brainchild from this great pulp story is the legendary filmmaker Larry Cohen who is considered by some as a real genius. In fact he was, or at least his ideas were. As a marketing trick Cohen made some real commercials. His plans were to show them on television so the American audience were curious about the stuff. The producers thought Cohen was mad and so the commercials never made it on the box, but were put in the movie itself. A shame as The Stuff is now only a movie that stays in the head of cultfans. We have to stay honest and say that in no way you can consider it as a good movie, but it's hilarious nonetheless. Cohen who also made the It's Alive-trilogie and Q, The Winged Serpent proved that you can make with foam from fire extinguishers entertaining movies.
David "Mo" Rutherford (Michael Moriarty) is an ex FBI-agent who is hired by the competitors who wants to know why everybody wants The Stuff on their table. Soon he gets the help from young Jason (Scott Bloom) who discovers that the tasty yoghurt is alive. Along with promo girl Nicole (Andrea Marcovicci) the two are hunting the truth.
A quite silly story, that much is true, but entertaining as hell. That's mostly because you see a committed crew. They know very well that they are working on pure nonsense, but they act as their life depends on it. Another truth is that, apart from Andrea Marcovicci and Paul Sorvino, no one can really act. But again, it works! Just a shame that Cohen made an action flick from the last half hour from the movie that looks like an inferior MacGyver-episode.
On this Arrow-release you'll also find the very interesting documentary Can't Get Enough of The Stuff: Making Larry Cohen's Classic Creature Feature. During 52 minutes Cohen and Andrea Marcovicci look back on The Stuff.
The Stuff is not good cinema, but it's a perfect example from how innovating filmmakers were in times where CG-effects didn't exist. Films like The Stuff are no longer made these days, and that's a shame.
The Stuff is now out on Blu-ray on Arrow. We're sure that this time you'll leave your cup of yoghurt in the refrigerator!
Didier BECU
28/02/2014
---
Wie niet vertrouwd is met de wondere wereld van de B-film zal beslist de wenkbrauwen fronzen bij het horen van het onderwerp van deze prent. The Stuff gaat immers over een vreemde soort yoghurt die afkomstig is uit de ruimte. Het smaakt heerlijk, bevat weinig calorieën en maakt zelfs geen vlekken op het tapijt. Het enige dat je er moet bijnemen is dat dit heerlijk dessert uit levende organismes bestaat die zich meester over de mens maken.


De bedenker van deze heerlijke onzin is Larry Cohen en volgens bepaalde pulpliefhebbers een waar genie. En eigenlijk is hij dat ook wel een beetje, alleen wilde geen kat naar zijn ideeën luisteren. Zo waren Cohens marketingplannen enorm innoverend, maar nooit uitgevoerd. Hij wilde bijv. de yoghurt effectief in de winkelrekken brengen. Voor de bioscooprelease zou hij op televisie de Amerikanen met commercials overdonderen die hun nieuwsgierig naar het dessert zouden maken. De studiobonzen verklaarden Cohen voor gek waardoor de ontworpen promotiefilmpjes achteraf gewoonweg ergens in de film werden gestopt. En tja, jaren na datum klinkt zoiets als een gemiste kans van jewelste met als resultaat dat The Stuff vandaag alleen maar in de hoofden van fervente cultliefhebbers zit. The Stuff is allesbehalve een goede film, wel zeer grappig. Cohen die de horrorwereld o.a. de It's Alive-trilogie en Q, The Winged Serpent schonk bewees in deze cultprent hoe je met eenvoudige middelen als schuim uit brandenblussers ook je mannetje in de filmwereld kon staan.



David "Mo" Rutherford (Michael Moriarty) is een gewezen FBI-agent die door de concurrerende yoghurtbedrijven wordt ingehuurd om te onderzoeken waarom iedereen alleen maar The Stuff op tafel wil. Hij komt vrij vlug in contact met de pientere knaap Jason (Scott Bloom) die heeft ontdekt dat deze yoghurt leeft. Samen met de hulp van het promotiemeisje Nicole (Andrea Marcovicci) gaan de drie op zoek naar de waarheid.


Een vrij onnozel verhaal dus, en dan drukken we ons eigenlijk nog beleefd uit. Toch is The Stuff zeer genietbaar en dat komt vooral door de gedrevenheid die deze crew toont. Iedereen besefte wil dat hij aan de grootste denkbare onzin bezig was, maar ze spelen allemaal alsof hun leven ervan afhangt. Niet dat er, op Andrea Marcovicci en Paul Sorvino na, ook maar één iemand uit de cast kan acteren. Wel is het jammer dat Cohen het laatste halfuur naar de haaien hielp door er een ordinaire actiefilm van te maken, zelfs een doorsnee aflevering van MacGyver oogt beter!


Een andere reden waarom deze Arrow-releases zo'n hebbedingen zijn ligt in het feit dat er ook steeds interessant bonusmateriaal op aanwezig is. Geen onnodige bloopers of verwijderde scènes waar geen mens boodschap aan heeft, wel interessante documentaires die een uniek licht werpen op de beweegredenen van de makers. Can't Get Enough of The Stuff: Making Larry Cohen's Classic Creature Feature is een documentaire van zo maar eventjes 52 minuten! We ontdekken bijv. dat Cohen zich gewoon liet inspireren door een scène uit A Royal Wedding waarin Fred Astaire op het plafond danste. Cohen blikt samen met Andrea Marcovicci terug op zowel zijn carrière alsook het belang dat The Stuff in de griezelwereld had. Ook horrorspecialisten komen aan het woord en die hebben het natuurlijk over de gelijkenissen met The Blob.

The Stuff is geen goede cinema, wel een prachtvoorbeeld van hoe vindingrijk filmmakers waren in tijden dat er van geen CG-effecten geen sprake was. Een film als deze is vandaag ondenkbaar, en dat is jammer. Wie zin heeft om deze bizarre, maar hilarische film te (her)ontdekken kan zich laven met deze schitterende uitgave. Wedden dat je je potje yoghurt deze keer in de ijskast laat staan?
Didier BECU
28/02/2014
---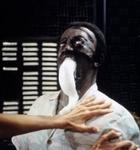 ---