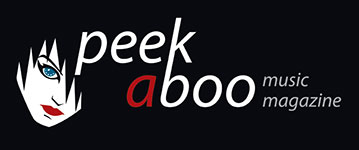 like this movie review
---
LARS-ERIK LIE
The Thrill Of A Kill
Movie
[74/100]

11/02/2013, Didier BECU
---
For those who don't know it yet, if you're living in the Netherlands or Belgium and you're searching for some obscure horror movies then we can highly recommend the catalogue from Filmfreaks. Mind you, we're talking about real horror, and not those Hollywood movies which send you asleep after 20 minutes.
Now added in their horrorlist is The Thrill Of A Kill, a Norwegian exploitation film that is made in 2011 by one Lars-Erik Lie. With a tiny budget, but tons of guts, Lars-Erik tells the story of a deranged serial killer. And disturbed it is, as even if the trailer was forbidden in Norway as it was far too violent.
Well, let's say that The Thrill Of A Kill is not your average movie. There are lots of strange new torturetechniques to be seen and we hope it never leaves the imagination of the viewer.
The film got the full support from Lloyd Kaufman who is the president of Troma Entertainment (the fine company that gave us immortal classics such as The Toxic Avenger and Surf Nazis Must Die). Due to its specific subject, the movie will only appeal to a certain public as serious filmcritics (whatever that might mean!) will slash down the movie for sure. But hey? You wanna watch exploitation movie because you wanna see some very sick scenes, not? You'll get 'em.
Recommended, just don't forget a bucket to catch up the puke as you might need it for some scenes.Oh yes, and the gothchicks that are featuring in the movie are hot as well, so what more do you need?
SYNOPSIS
After fighting with her mom, Kimsy runs into the woods to cool off, where she meets a friendly photographer. A day of bloodshed and murder follows...
Didier BECU
11/02/2013
---
Voor zij die het nog niet zouden weten: als je in de Benelux woont en op zoek bent naar heerlijke horrorfilms dan is Filmfreaks het aangewezen label. Let op, we hebben het over echte griezelprenten (met veel bloed en mismakende scènes) en niet over die dure Hollywoodproducties waarvan je na een uur in slaap dommelt.
Nieuw in hun catalogus is de Noorse exploitationfilm The Thrill Of A Kill die in 2011 door ene Lars-Erik Lie werd gedraaid. Geld had de jongen niet, maar wel veel fantasie en vooral zeer veel goesting. Het gaat om een zeer buitensporige seriemoordenaar wiens methodes zo extreem zijn dat zelfs de trailer in Noorwegen werd verboden. Hebben de Noorse moraalridders gelijk of niet? Tja, The Thrill Of A Kill is niet meteen een doorsneefilm en na afloop heb je heel wat nieuwe marteltechnieken geleerd. Zolang ze maar het brein van de kijker niet verlaten....
De film kon op de steun van Lloyd Kaufman rekenen. Horrorfanaten weten natuurlijk dat deze man de president is van de Troma Entertainment-studio's, het fijne label dat ons cultklassiekers als The Toxic Avenger en Surf Nazis Must Die schonk.
Het onderwerp is vrij brutaal en niet iedereen zal in zijn nopjes zijn met het extreme geweld dat je hier te zien krijgt. Maar tja, voor wie verzot is op scènes waarin mensen met drilboren worden gemarteld zullen de vingers aflikken van dit Noors gorefeestje.
Didier BECU
11/02/2013
---