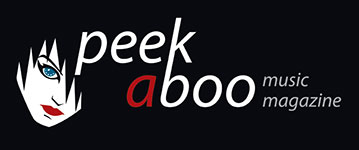 like this movie review
---
LARS VON TRIER
Nymphomaniac
Movie
Arthouse
•
Coming Of Age
•
Drama
[98/100]

Wild Bunch
12/06/2014, Didier BECU
---
Without reading the review, you surely know that Nymphomaniac is one of the most controversial movies of the year. That's of course not in the least the work of director Lars Von Trier who did during the campaign everything imaginable to shock the audience. The filmmaker can be proud of the result, not in the least because he made his muse Charlotte Gainsbourg doing things that no one would expect. But Nymphomaniac is more than just another scandal movie!


The Danish cineast is not what you'd call an easy boy. He regularly says things that even make Cannes go crazy, and again with this epic he fulfilled his reputation as provocateur. The original version lasts five hours. Of course you won't find any commercial theatre that will release such a movie. The film industry stands for money, and therefore the movie was reduced to four hours. There was even more as finally the film was cut in two. Von Trier was furious for this, but without any power to chance things. And we didn't even mention those who accused the artist for using cheap voyeurism. But don't believe it. You'll see lots of naked bodies, even close-up's you normally only will see in porn, but Nymphomaniac deals about sex, but has nothing to do with that! It's an uppercut from a genius who knows very well that he's a lone ranger in today's film land. Every film by Von Trier is unique, Nymphomaniac perhaps even his best one.


One day when the snow is falling down, Seligman (Stellan Skarsgård) finds in an alley a woman who's been beating up. The old man takes care about her, brings her to his house and offers her a warm cup of tea. He's curious to know her story, but Joe (Charlotte Gainsbourg) warns him that she only can do this if she tells him her whole life story. No panic though as the old man has all the time of the world. And so begins, also for the viewer, the life story of the nymphomaniac Joe. Without any shame Joe starts telling (in her younger days performed by the new wunderkind Stacy Martin) how she discovered the pleasures of sex as a young child. She also tells in what a humiliating way she donated her virginity to Jerôme (Shia LaBeouf). Even if she'll become a real man eater, Jeröme is the only one who gets her real heart.


Nymphomaniac is a movie that is set on different levels. First off all there is the magnificent interaction between Charlotte Gainsbourg and Stellan Skarsgård. She is the kind of naïve, but charming whore. He is the asexual intellectual who has an answer to everything, even if deep below he wishes for the day that he can share his bed with a woman. The dialogues are funny, but provocative too. When Joe says that paedophiles who never touch children deserve a medal as they can control their lust, you immediately knows that Von Trier crosses a border that will make him for some an enemy.


During the conversation, there are lots of flashbacks. In the beginning it's nothing but some innocent sex play, but it finally ends in brutal sadomasochism. Pleasure becomes multilation. The naked scenes with Charlotte might speak to our imagination, but so does the painful undertone. Von Trier has no mercy for the viewer, he just beats him out of consciousness. Sometimes funny, but at other times quite complicated, so it's better to have your remote control at hand. You also notice that the director demands from his actors the most extreme efforts, but at the same time you'll notice that they're willing to deliver that. Charlotte Gainsbourg never went so far as here, and even Shia LaBeouf who we normally see acting among Transformers delivers a great performance in this unique piece of (extravagant) author cinema.


Nymphomaniac is now out in a beautiful DVD-box on Wild Bunch. Four hours of excellent cinema from a director who is one of the best at this moment. Just a shame that on one day there will be an edition out with the complete uncut, uncensored version. In the meantime you'll have plenty of stuff to pain your brains. It's just like sadomasochism: it hurts, but it feels good. Not that we're experts.
Didier BECU
12/06/2014
---
Zonder dat je deze recensie leest, weet je ongetwijfeld dat Nymphomaniac de meest controversiële film van het jaar is geworden. Dat is een gegeven die regisseur Lars Von Trier met alle plezier in de hand heeft gewerkt, want tijdens de promotiecampagne van deze arthousekraker werd werkelijk alles gedaan om het brave publiek zo veel mogelijk te choqueren. Von Trier kan alleen maar trots zijn op zijn resultaat, niet in het minst omdat hij zijn muze Charlotte Gainsbourg op een punt heeft gebracht dat niemand zou verwachten. Maar toch is er ook een keerzijde van de medaille. Nymphomaniac is inderdaad wel een schandaalfilm, maar tegelijkertijd zo veel meer dan dat: iets wat soms wordt vergeten.


De Deense cineast is niet meteen de makkelijkste jongen in filmland. Hij durft al eens uitspraak te maken die Cannes op zijn grondvesten doet daveren, en ook bij dit epos was het wederom prijs. De oorspronkelijke versie duurt vijf en een half uur, maar natuurlijk is er geen enkel bioscoopcomplex die zo'n kanjer in zijn zalen wil. Film moet opbrengen en werd daarom tot vier uur gereduceerd. Tot overmaat van ramp werd hij nog eens in tweeën geknipt. Von Trier stond en keek er naar, want er waren ook nog die cinefiele moraalridders die hem van goedkoop voyeurisme beschuldigden. Geloof daar echter geen jota van, want Nymphomaniac heeft ondanks zijn vele shots met close-ups van genitaliën niets met seks te maken. De film is een kopstoot van een filmmaker die maar al te goed beseft dat hij een eenzaam genie in het filmlandschap is. Iedere film van Von Trier is uniek, Nymphomaniac misschien wel zijn beste.


Op een dag waarop de sneeuwvlokken langs de straten dwarrelen vindt de oude Seligman (Stellan Skarsgård) in een steegje een in elkaar geslagen vrouw. De man bekommert zich over haar lot, neemt haar mee naar huis en biedt haar een warme kop thee aan. Hij is best nieuwsgierig naar wat haar is overkomen, maar Joe (Charlotte Gainsbourg) verwittigt hem dat dit alleen maar kan als ze haar hele levensverhaal uit de doeken haalt. Geen nood, want de bejaarde Seligman heeft alle tijd van de wereld. En zo begint ook voor de kijker het relaas van de nymfomane Joe. Zonder schaamte vertelt Joe (in haar jongere jaren vertolkt door het nieuwe wonderkind Stacy Martin) hoe zij als kleuter (jawel) voor het eerst het genot van seks proefde en ook hoe ze op vernederende haar maagdelijkheid aan Jerôme (Shia LaBeouf) schonk. Ondanks het feit dat Joe dagelijks een grote portie mannenvlees verslindt, is Jeröme de enige aan we ze haar hart verpand.


Nymphomaniac is een film die zich op verschillende niveaus afspeelt. Allereerst is er het magistrale spel tussen Charlotte Gainsbourg en Stellan Skarsgård. Zij is de wat naïeve, bijdehandse maar toch charmante slet. Hij is de aseksuele, intellectuele geheelonthouder die op alles een antwoord heeft, maar heimelijk hoopt dat hij ooit het bed met een vrouw zal kunnen delen. De dialogen zijn grappig, soms aanstootgevend. Als Von Trier zijn protagoniste laat vertellen dat een pedofiel die geen kinderen aanraakt eigenlijk een medaille verdient omdat hij zich kan beheersen, weet je dat de filmmaker hiermee ook heel wat heilige huisjes omverschopt. En dat is maar een klein voorbeeld.


Tijdens het gesprek zijn er talloze flashbacks. Het begint allemaal met onschuldige seksspelletjes, maar eindigt in meedogenloos sadomasochisme waarbij het respect voor het eigen lichaam volledig verloren gaat. Genot wordt verminking. De beelden van Charlottes blote poep spreken misschien wel tot de verbeelding, maar de pijnlijke ondertoon van het verhaal doet dat ook. Von Trier slaat de kijker immers volledig murw. Soms doet hij dat op een moeilijke manier (hou dus de afstandsbediening maar in bereik zodat je regelmatig kan terugspelen), maar af en toe spreken de beelden voor zich. Je ziet dat Von Trier het uiterste van zijn acteurs vergt, maar tegelijkertijd merk je ook dat ze bereid zijn dat voor hem te doen. Nog nooit ging Charlotte Gainsbourg zo ver en zelfs Shia LaBeouf die we normaal met Transformers zien worstelen, ontpopt zich in dit eigenzinnig staaltje auteurscinema tot een schitterende acteur.


Nymphomaniac is nu in een prachtige box via Wild Bunch verkrijgbaar, en dat op dvd. Vier uur filmgenot van de bovenste plank. Cinemamagie van één van de grootste regisseurs van dit moment. Alleen jammer dat er ooit wel een uitgave zal komen met daarop de volledige versie, maar ondertussen heb je stof genoeg om de hersenen te pijnigen. Het is net zoals sadomasochisme: je ziet af, maar het doet deugd. Niet dat we experts op dat vlak zijn!
Didier BECU
12/06/2014
---
---