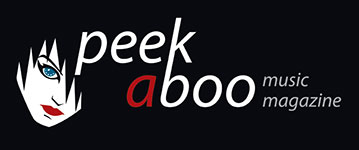 like this movie review
---
LASSE HALLSTROM
The Hundred-Foot Journey
Movie
Comedy
[45/100]

E1
23/03/2015, Didier BECU
---
In the 80's critics praised the movies of Swedish director Lasse Hallström. Titles such as My Life As A Dog or What's Eating Gilbert Grape? were indeed examples of splendid cinema, but in the last few decades, a lot has changed. It all started fifteen years ago when Hallström discovered both the taste of chocolate and the talent of Juliette Binoche. The film Chocolat was a huge success, and the starting point for the most horrible genre ever: the feel-good movie. It was kind of written in the stars that Hallström would become the king of this genre, with as result some terrible films, just try to watch Salmon Fishing In The Yemen without falling asleep and we will send you a lollipop! With his latest film, Hallström seems to have recharged his batteries. Not that he will ever return to the earlier days, but at least The Hundred-Foot Journey looks as delicious as Chocolat.
If you know that the producers of the film, based on the famous book by Richard C. Morais, are Steven Spielberg and Oprah Winfrey, then you also know that you will be overwhelmed with a large portion of mellowness. The chocolate is replaced by dishes from the Indian cuisine and is offered by Hassan (Manish Dayal), who together with his family (his mother is dead travels around Europe to sell his cooking talent. You don't have to watch a film by Lasse Hallström to know that cooking in England is a mirage, and so the Indians head to France. In the southern French village of Saint Antonin to be exactly, where Madame Mallory (Helen Mirren) runs her restaurant Le Saule Pleureur. At only 30 meters away from her place (that is the hundred foot!), Hassan and his entourage open an Indian restaurant. This restaurant is for Mallory an eyesore, as she fears that she will lose her clientele.
Well, you actually don't have to see the movie to know how it will end: a lot of delicious food on the screen and of course a love story, because Hassan falls in love with Marguerite (Charlotte Le Bon) and you can guess in which restaurant she works! All a bit predictable, but just like the best cook, Hallström manages to hide his trodden clichés in an attractive manner.
The Hundred-Foot Journey is released on E One, on both DVD and Blu-ray.
Didier BECU
23/03/2015
---
In de jaren 80 gaven critici nog een karrenvracht sterren aan films van de Zweedse regisseur Lasse Hallström. Titels als My Life As A Dog of What's Eating Gilbert Grape? waren inderdaad voorbeelden van prachtcinema, maar de laatste decennia is er veel veranderd. Het begon allemaal vijftien jaar geleden toen Hallström zowel de smaak van chocolade als het talent van Juliette Binoche ontdekte. De film Chocolat werd (verdiend) een gigantisch succes, maar daarmee werd ook het startsignaal gegeven voor het meest vreselijke genre dat ooit op het witte doek werd geprojecteerd: de feelgoodfilm. Het stond dan ook in de sterren geschreven dat Hallström zowat de koning van het genre zou worden met verschrikkelijke films als gevolg, zo moet je maar eens proberen om Salmon Fishing In The Yemen uit te kijken! in zijn nieuwste film lijkt Hallström zich wat te herbronnen. Neen, het is geen terugkeer naar zijn vroegere dagen, wel ligt The Hundred-Foot Journey in de lijn van Chocolat, of hoe een film er op zijn minst toch lekker uitziet!
Als je weet dat de producenten van de verfilming van Richard C. Morais' boek zowel Steven Spielberg als de gevreesde Oprah Winfrey zijn, dan weet je ook dat je zal worden overdonderd met een grote portie zeemzoeterigheid. De chocolade wordt door de Indische keuken vervangen en wordt ons aangeboden door Hassan (Manish Dayal), die samen met zijn familie (zijn moeder kwam om) Europa rondreist om zijn kookkunsten aan de man te brengen. Je moet geen film van Lasse Hallström hebben gezien om te weten dat men in Engeland niet kan koken, en bijna automatisch belanden de Indiërs in Frankrijk. En dan nog wel in het Zuid-Franse dorpje Saint Antonin, waar Madame Mallory (Helen Mirren) haar restaurant Le Saule Pleureur uitbaat. Op amper 30 meter van dit eethuis wil Hassan en zijn gevolg een Indisch restaurant openen. De nieuwe keet is een doorn in het oog van Mallory, die vreest dat ze daardoor het cliënteel van haar Michelin-restaurant zal verliezen.
Tja, je moet eigenlijk de film niet gezien hebben om te weten hoe het allemaal zal aflopen. Er komt een heleboel heerlijk eten aan te pas en natuurlijk mogen we de factor liefde niet vergeten, want Hassan wordt verliefd op Marguerite (Charlotte le Bon) en tja, je mag drie keer raden in welk restaurant dat meisje werkt! Allemaal voorspelbaar, maar net als de beste kok (tja!) slaagt Hallström erin om zijn platgetreden clichés op een aantrekkelijke manier te verkopen.
The Hundred-Foot Journey is uitgebracht op E One, zowel op dvd als Blu-ray.
Didier BECU
23/03/2015
---
---