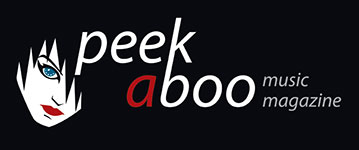 like this cd review
---
LATE NIGHT VENTURE
Tychonians
Music
•
CD
Post Rock
•
Psychedelic
•
Shoegaze
•
Stonerock
[72/100]

DME Collosal
04/12/2015, Mark VAN MULLEM
---
Get in, fasten your seatbelt and let's travel to the unique universe of Late Night Venture. Their third album Tychonians explores nearly all dimensions of post rock, space rock and neo-psychedelica. The various compositions grab you by the neck and never let you go.

Tychonians is a concept album about 'man and the cosmos', or the lack of opportunities for some (self) reflection in this modern society. Difficult music, you wonder? The music is easier to digest, even though it's all very ingenious. There is a lot to discover on Tychonians. Uplifting soundscapes, sound explosions with enough room for subtlety and melody.

The opener Stjerneborg quietly progresses, slowly, but it surely degenerates into an apocalyptic sound wall. The guitar parts have, coincidence or not, a strong echo of The Cure's One Hundred Years. Nebula is a compact song, and can be best described as a duet between punk rock and post rock with a Mogwai-stamp.
The highlight of the album certainly is Moon Shone on White Rock, in which the band can show what it is capable of. Sometimes it is pure psychedelica, then it is pure stoner rock. Great guitar outbursts that go hand in hand with moody Moog tunes. It is indeed the universe of Baroness and early Pink Floyd. Revenge Motif is in the same league, while Halo Orbit seems to be made by a nephew of Explosions in the Sky or Mogwai's children.

We recommend to take your time to listen to Praha; this final song has a beautiful melody and the composition evolves into a grand finale.

The album was recorded almost entirely live, and you can hear it. The drum sound is strong, you hear clear guitar parts and a tight bass, and then the Moog...

You better listen to Tychonians in one go, and even late at night with dimmed lights, so you can surrender yourself completely. The only downside to this album is that the 45 minutes are ending too soon.
Mark VAN MULLEM
04/12/2015
---
Stap in, doe je veiligheidsgordel stevig om en reis mee naar het aparte universum van Late Night Venture. Tychonians, het derde album, exploreert zowat alle dimensies van de postrock, spacerock en neo-psychedelica. De diverse composities pakken je stevig bij je nekvel om niet meer los te laten.

Met Tychonians pakt de band uit met een conceptplaat over 'de mens en de cosmos, of ook hoe we in onze snelle moderne maatschappij nog te weinig kansen krijgen om aan (zelf)reflectie te doen'. Moeilijk? De muziek laat zich makkelijker degusteren, ook al zit het allemaal erg ingenieus in elkaar. Er is veel te ontdekken op Tychonians. Opbouwende soundscapes, geluidsexplosies met steeds ruimte voor subtiliteit en melodie.

De opener Stjerneborg bouwt rustig op om langzaam maar zeker in een apocalyptische geluidsmuur te ontaarden. In de gitaarpartijen hoor je, toeval of niet, een sterke echo van The Cure's One Hundred Years. Nebula is een compactere song, en laat zich nog het best omschrijven als een duet tussen punkrock en postrock met een Mogwai-stempel.

Het hoogtepunt van het album is zeer zeker Moon Shone on White Rock, waarin de band misschien nog het beste haar kunnen toont. Met momenten is dit pure psychedelica, dan weer pure stonerrock. Geweldige gitaaruitbarstingen gaan hand in hand met moody Moog-riedels. In dit universum voelen Baroness en de vroege Pink Floyd zich thuis. Revenge Motif trekt de muzikale lijn een beetje door en in Halo Orbit horen we een neefje van Explosions in The Sky en Mogwais kindjes.

Neem zeker ook je tijd om naar het sluitstuk Praha te luisteren; prachtige melodie en een compositie die zich bijzonder mooi ontwikkelt en zich naar de grande finale sleept.

Het album werd zo goed als volledig live ingespeeld, en dat hoor je. Met een heel vol en krachtig drumgeluid, heldere gitaarpartijen en strakke baspartijen. En dan die Moogs...

Tychonians beluister je best in één ruk, heel erg laat op de avond met gedimde lichten. Zo is er de volledige overgave. Het enige minpunt aan dit album is dat de 45 minuten te snel voorbij zijn.
Mark VAN MULLEM
04/12/2015
---