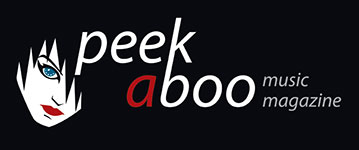 like this cd review
---
LAURA CANNELL
Beneath Swooping Talons
Music
•
CD
Experimental
•
Folk
•
Neoclassical
[85/100]

Front & Follow
20/09/2015, William LIÉNARD
---
Lovers of classical and folk music are often accused of locking up in an ivory tower to protect themselves against a complex/changing world and musical innovation. That cannot be said of Laura Cannell, who is inspired by nature and by the dissonant sounds of early medieval music, and who - with violin and recorder and an extraordinary talent for improvisation – converts that feeling into compositions which are a cross between archaic and experimental, and in which the intense power and beauty of the inspiration is maintained.
Beneath Swooping Talons is the sequel to her debut album Quick Sparrows on the Black Earth and again contains improvisations, recorded in one take. With her experience in the field of traditional, early and experimental music, that leads to bare and minimalist chamber music in which - like J.S. Bach in the Cello Suites – she take all the harmonies for her account. Maybe Bach fans find this an exaggerated comparison, but just as the German master undressed the court and popular dances to the level of one instrument and one bow, Laura Cannell decomposes the mystical poetry of Hildegard von Bingen for solo violin or flute. The result sounds at once medieval and experimental, original, unearthly and extremely professional.
It is no coincidence that we mention the names of J. S. Bach and Hildegard von Bingen when we talk about Beneath Swooping Talons, because with regard to the degree of difficulty (for untrained ears), parts of this album come near the Cello Suites or the Responsories and Antiphons of the German Benedictine abbess. It's merely a matter of taste, but we prefer Laura Cannell's six compositions for solo violin because of the wider color pattern of the instrument relative to the recorder, and among those, All The Land Ablaze, Cathedral of the Marshes and Born From the Soil are without doubt the strongest tracks. Deer Bark and Cantigua are very nice flute compositions, but actually this is an almost perfect album for those who are open to this kind of music.
TRACKLIST:
1. All the Land Ablaze
2. For Sorrow Salt Tears
3. Deers Bark
4. Be Not Afeared
5. Two Winters
6. Cathedral of the Marshes
7. Conversing in a Dream
8. Time Burns Falling Stars
9. Cantiga
10. Born From the Soil
William LIÉNARD
20/09/2015
---
Liefhebbers van klassieke en volksmuziek wordt vaak verweten dat ze zich opsluiten in een ivoren toren als bescherming tegen een complexe en steeds veranderende wereld en muzikale vernieuwing. Dat kan niet worden gezegd van Laura Cannell, die zich laat inspireren door de natuur en door de dissonante geluiden van vroegmiddeleeuwse muziek, en die die indrukken met viool en blokfluit en een uitzonderlijk improvisatietalent omzet in composities die het midden houden tussen archaïsch en experimenteel, maar waarin de intense kracht en schoonheid van de inspiratiebron wordt bewaard.
Beneath Swooping Talons is de opvolger van haar debuutalbum Quick Sparrows over the Black Earth en bevat opnieuw improvisaties die in één take zijn opgenomen. Met haar ervaring op het vlak van traditionele, vroege en experimentele muziek, leidt dat tot kale en minimalistische kamermuziek waarin ze – net zoals J.S. Bach in de Cello Suites – alle harmonieën voor haar rekening neemt. Misschien vinden fans van J.S. Bach de vergelijking overdreven, maar net zoals hij destijds de volkse en hoofse dansen uitkleedde tot het niveau van één instrument en één strijkstok, zo decomponeert Laura Cannell de mystieke poëzie van Hildegard von Bingen voor soloviool of blokfluit. Het resultaat klinkt tegelijk middeleeuws en experimenteel, origineel, onaards en buitengewoon professioneel.
We noemen niet toevallig J.S. Bach en Gildegard von Bingen als we het over Beneath Swooping Talons hebben, want voor ongeoefende oren komt dit album qua moeilijkheidsgraad beslist in de buurt van de Cello Suites of de Responsoriën en Antifonen van de Duitse Benedictijnse abdis. En het is niet meer dan een kwestie van smaak, maar de zes composities voor soloviool genieten onze voorkeur wegens her bredere kleurpatroon van het instrument ten opzichte van de blokfluit, waarbij All The Land Ablaze, Cathedral of the Marshes en Born From the Soil tot de sterkste stukken behoren. Bij de blokfluitcomposities genieten Deer Bark en Cantiga onze voorkeur, maar eigenlijk is dit een zo goed als perfect album voor wie openstaat voor deze muziek.
William LIÉNARD
20/09/2015
---
---