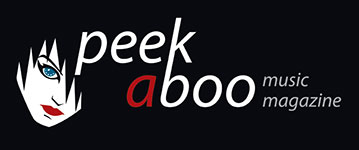 like this vinyl review
---
LAURAPALMER
Laurapalmer 12'
Music
•
Vinyl
Techno
•
Techno Body Music
[82/100]

Mecanica
02/12/2015, Jurgen BRAECKEVELT
---
Laurapalmer is the obscure techno project of the Italian Tiff Lion, who most readers may recognize as the front woman of Tying Tiffany. This EP contains three songs and three remixes that have both techno and industrial influences.
Fog Attack begins with a monotonous heavy bass beat that slowly gets a series of bleeps as a companion. You get the feeling that all the demons will break loose and that you will end up in the middle of some bumper cars, but that's not the case. The song falls back into the initial set up with the endless bass beat as the foundation. This is repeated for 6 minutes, but with different variations, so the track is still fascinating.
Bloodgum is a bit the same. Again, there's the same bass beat that doesn't change. The atmosphere feels like a three minute daze in which a range of distortion sounds is interrupting the basis of the song. Even if the song gets a dark touch, it remains techno, but one of the better kind.
Once the eardrums are massaged, Tiff starts with Conflict. The bass drum seems to come from a hardcore gabber song. Again, some distortion sounds (even noise) are added. The only constant sound is the incredible bass drum sound that keeps you moving.
The remix of Fog Attack would do fine in an after club, and the same can be said about Bloodgum Montana Remix, that has a sultry sound, despite the fact that there is some distortion.The Supersimettria Rmx Conflict is characterized by repetitive samples.
Despite the fact that techno is not my favourite genre, I can appreciate this. The work of Tying Tiffany is better, but with this project Tiff shows that she can even do more than we thought! What a lady!
Jurgen BRAECKEVELT
02/12/2015
---
Laurapalmer is het obscure technoproject van de Italiaanse Tiff Lion, die de meeste lezers wel zullen kennen als de frontvrouw van Tying Tiffany. Deze ep bevat drie songs en 3 remixes met zowel techno- als industrialinvloeden.
Fog Attack begint met een monotone heavy bassbeat die langzaam aan een reeks bliepjes als metgezel krijgt. Na anderhalve minuut krijg je het gevoel dat alle demonen los gelaten zijn en dat je middenin de botsauto's zal belanden, maar niets is minder waar. Het nummer valt weer in de beginplooi met de eindeloze bassbeat als fundament. Dit herhaalt zich gedurende 6 minuten, maar telkens met andere variaties, waardoor het nummer toch boeiend blijft.
Bloodgum is op dezelfde leest geschoeid. Ook hier verandert de bassbeat niet. Je komt in een roes van drie minuten terecht waarin een waaier van distortieklanken op de basis van de song inbeukt. Ook al krijgt het nummer een donker tintje, blijft het techno, maar van de betere soort.
Eens de trommelvliezen goed zijn opengetrokken, pakt Tiff uit met Conflict. De bassdrum lijkt uit een hardcore-gabbersong weggeplukt. Ook hier worden, in tegenstelling tot Fog Attack, allerlei distortieklanken (zelfs noise) ingevoegd. Het enige constante geluid is de ongelooflijke bassdrum die je in beweging houdt.
De remix van Fog Attack zou niet misstaan in een afterclub, en dat geldt tevens voor Bloodgum Montana Remix, dat wat zwoeler klinkt, ondanks het feit dat de distortie boven de song blijft hangen. De Supersimettria Rmx van Conflict wordt gekenmerkt door herhalende samples.
Ondanks het feit dat techno niet mijn favoriete genre is, kan ik deze variant met zijn donker randje wel appreciëren. Het werk van Tying Tiffany is beter, desalniettemin toont Tiff met dit project dat ze nog méér in haar mars heeft. Straffe madam!
Jurgen BRAECKEVELT
02/12/2015
---