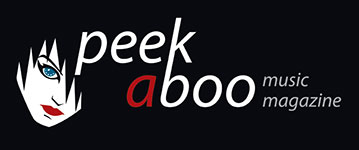 like this cd review
---
LAVVI EBBEL
Guns and Crêpe Flambée (1977-2014)
Music
•
CD
Cold Wave
•
New wave
[90/100]

Starman Records
26/03/2014, Peter TYLER
---
It took me some time to write a review on this album. Even went to Diksmuide to see them live and there I noticed.. this is not just some reunion, no this is "Lavvi Ebbel", it's indescribable, the feeling of really being back in the eighties…
Their power, dynamics, connection, love, enthousiasm and passion hasn't changed a bit.. Some say "it all comes back", well some things haven't changed, let me explain..

Back in 1980 they were one of the first Belgian bands that got media attention and airplay.. it was the beginning of something big, something different, the unique sound of Belgian New Wave, long before the term "Belpop" was born. Lavvi Ebbel is a band from Aalst but they got formed at the VUB just like "The Employees", "Arbeid Adelt' and many more..
In 1980 the bank ASLK (now part of BNP Paribas I guess) released a compilation LP wich still is one of the best compilation albums of early Belpop, Belgian Wave.. with bands like TC Matic, Telex, The Kids, Once More, The Machines, Jo Lemaire, …. For this album Lavvi Ebbel wrote an exclusive track "No place to go" produced by Jean-Marie Aerts.. Here on this compilation "No place to go" is featured in a sort of 12inch version.. to me one of their best songs ever.. together with "Le Cafard" pure coldwave and "Le Cafard" is like the perfect wedding between Siglo XX and Aroma Di Amore.
But they wrote a whole bunch of fantastic and devoted songs like "Give me a gun", "Out of the Blue", "Telepatia", "Slow Motion", and offcourse their ticket to eternity, the hitsingle "Victoria"
Now I realise this compilation album was so necessary to re-discover all these songs again.. because the most suprising thing about this is that even now in 2014 this music still sounds as fresh, up to date, and energetic like it did back then.. No, nothing has changed..

Lavvi Ebbel always had an excellent live reputation with Luckas Vandertaelen throwing himself for the full 500% and today they do it even better… they still are the Belgian answer or equivalent to The B-52's and Talking Heads..

My advice (well one of my advices) for 2014 : try to experience Lavvi Ebbel live and don't forget to buy this great compilation album on cd or 2LP


Peter TYLER
26/03/2014
---