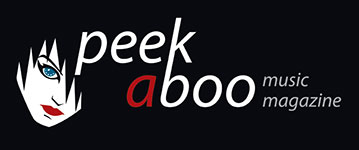 like this digital review
---
LAVVI EBBEL
VICTORIA (2014 BUSCEMI REMIX)
Music
•
Digital
Dance
•
New wave
[80/100]

Starman Records
06/02/2014, Peter TYLER
---
One of those remarkable suprises of 2013 was definitely the return of Lavvi Ebbel
This Belgian cult/avantgarde/pop/wave band was formed in 1981 by Luckas Vander Taelen.
While some bands of the past are sinking into oblivion others remain well known and some are still becoming more and more popular.
A necessity for this is to have at least one song that has all the ingredients to become immortal, a hit, a dancefloor bomb, call it what you want.. but that one song every band wants and in the world of today even needs to have !
For Lavvi Ebbel that song is "Victoria" , originally released in 1982.
One of the best "Belpop" Classics, a song that still sounds fantastic now in 2014, so 32 years later…
And now this single has been remixed by Buscemi, released on iTunes as a precursor for a new Lavvi Ebbel compilation album to be released in March on both vinyl and cd.
Now this remix itself.. As the original still sounds great it wasn't really necessary to add those dance beats on top of it but it gives the song a nice twist and proves the world could, after 30 years, finally be ready for Lavvi Ebbel !
Peter TYLER
06/02/2014
---