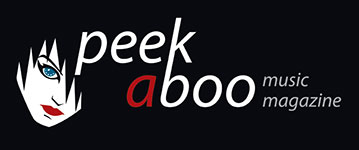 like this cd review
---
LAZY SCHULZ (WHISPERS IN THE SHADOW)
Ten Albums That Changed My Life
Music
•
CD
19/10/2015
---
Some months ago we asked Ashley Dayour to come up with his ten albums list, this time we asked Whispers In The Shadow guitarist (who also plays in Luc Stargazer and Eminence Of Darkness) to do the same.
1. THE CURE - Trilogy (Pornography, Disintegration, Bloodflowers)
It's hard to decide which Cure album is the most important for me. Every record they released in more than 30 years has special moments. But these three album Pornography, Disintegration and Bloodflowers are full of emotions, tragic and romance and really changed my life. I started listening to Disintegration in 1990 and felt in love with these epic keyboard sounds, the magic guitar lines, these big drums with a lot of toms and of course the words of Robert Smith. The same happened with Pornography and Bloodflowers and so it was just logical for them to play these three masterpiece albums in a row on that evening in November 2002. For me the best concert I've ever been to. The Cure really influenced my musical direction in playing guitar and writing songs. And Kyle Brofloski (South Park) was right when he said "Disintegration is the best album ever."
Favorite songs: Cold, The Figurehead, Plainsong, Fascination Street, The Loudest Sound, Bloodflowers
2. PLACEBO - Without You I'm Nothing
Placebo, yet another great band which influenced my life. I still remember when I saw and heard Pure Morning for the first time on MTV in 1998. The video with Brian Molko wearing black clothes and nails, standing on a building about to jump, was just brilliant and dark and hit a nerve. The lyrics and the mood of this album really impressed me. Also the vocals of Brian Molko inspired me to gain a new direction in singing. And of course the single version of Without You I'm Nothing with special guest David Bowie is one of his best collaborations.
Favorite songs: Without You I'm Nothing, Pure Morning, The Crawl
3. JOY DIVISION - Unknown Pleasures
This one shouldn't be missed. I discovered Joy Division in the early 90s when I started listening to The Cure, The Sisters Of Mercy and Siouxsie. The first thing I bought from this band was the Peel Sessions and I really loved this alternative versions of She's Lost Control and Love Will Tear Us Apart. My first band All About Disorder was named after the first track on Unknown Pleasures.
After watching the movie Control, Joy Division and Ian Curtis became once again a very big influence in my life and it actually has inspired me to start the band Luc Stargazer. This summer we played with Whispers In The Shadow at Eurorock Festival in Belgium and we watched Peter Hook on stage just before our show. So this was an amazing point in my life to actually see this legend performing all these classics. Don't miss Peter Hook And The Light, it's the only chance to hear this songs live.
Favorite songs: She's Lost Control, Disorder, Insight
4. GOD IS AN ASTRONAUT- The End Of The Beginning
A friend of mine showed me some videos of God Is an Astronaut and I was really stunned. I listened to some instrumental bands before and I was already into bands like Mogwai, Explosions In The Sky, Sigur Ros, but God Is An Astronaut were different. Their songs are shorter, fast and full of melodies. For me it's a perfect example of a band which doesn't need any vocals and words. So it's the music that speaks for itself with dreamy keyboards, deep grooves and inspiring guitar lines. This band enriched my style of playing guitar and writing songs again. These guys are from Ireland and they do really great shows, they are such pleasant people.
Favorite songs: The End Of The Beginning, Route 666, Fall From Stars
5. M83 - Before The Dawn Heals Us
This project was also another musical discovery from the last years. I heard the song Teen Angst on the radio and it forced me to search for the band and the record. So I listened to the whole album with headphones and was so impressed by these emotions and sadness, but in another new and unique way. Every song fits perfect to the other. The drums sound great and powerful. The keyboards and melodic synthesizers are played with great emotions. This band became very important to me and even grew with every record they've released, also including some great film scores.
Favorite songs: Moon Child, A Guitar And A Heart, Lower Your Eyelids To Die With The Sun
6. WHISPERS IN THE SHADOW - November
The first thing I heard and read about Whispers In The Shadow was an article in a German gothic magazine in 1999. So I saw the pictures of Ashley and I thought "oh, this guy looks kind of a huge Cure fan" and so I went into the next record store. The first song I found was Hypnotized on a compilation and then I bought the album November. I really liked the sound of the band, the songs and the voice. So a half a year later I saw them performing a great show at the Wave & Gotik Treffen and we met after the concert. We became friends, played some shows together and then Ashley asked me to do something for their new remix album Borrowed Nightmares And Forgotten Dreams. So I did a cover of their song Train and this was the actual step to become a member of the group, it's a huge honor for me to be a part of Whispers In The Shadow.
Favorite songs: Train, A Song For The Radio, Never Go
7. JUNIUS - The Matyrdom Of A Catastrophist
Well, Junius is another great band I discovered just a few years ago. The combination of post rock elements with heavy guitars and high pitched vocals are characteristic for this band. I never heard anything like this before, what an epic and hymn like sound. For me this is almost like a modern version of The Cure's Disintegration. Besides "God Is An Astronaut, Junius" had induced me to try some new musical ways and became the main influence for my band Luc Stargazer.
Favorite songs: Birth Rites By Torchlight, The Antediluvian Fire, The Mourning Eulogy
8. EDITORS - The Back Room
It's now ten years since this masterpiece was originally released. For me it was a great time for discovering new music. Many bands such as Bloc Party, Interpol, The Bravery… released their debut albums which did sound like early The Cure or Joy Division and I just couldn't get enough of this sound. So the indie music scene got a new direction after the 90s with all the Oasis and Blur rip offs. Editors have managed to sound like a modern version of Joy Division, but without being just mere copyists and they also managed to develop their own character and sound. The third album of the band In This Light And On This Evening is my favorite because they developed and combined their sound with great keyboard lines and impressive lyrics. I'm very excited about their new record coming in autumn.
Favorite songs: Camera, Munich, All Sparks
9. DEINE LAKAIEN - Dark Star
Dark Star by the German dark wave band Deine Lakaien was one the first records I bought and listened on heavy rotation. At the time, I really liked the vocals and singing style of Veljanov and the enigmatic song writing of Ernst Horn. They dared some great musical experiments and developed a new way of electronic music. For example listen to songs such as Dark Star or Reincarnation. So Deine Lakaien became a very important influence of my band Eminence Of Darkness.
Favorite songs: Dark Star, Reincarnation
10. THE SMITHS - The Queen Is Dead
Mr. Morrissey and of course Mr. Marr have to be included here. Their third album The Queen Is Dead is a masterpiece. My brother is a huge fan of Morrissey and so I grew up with The Smiths. The song writting collaboration of Morrissey and Marr is one of the best in music history. There Is A Light That Never Goes Out is the most perfect declaration of love ever. I love his ironic and critical lyrics. It's sad that The Smiths will never reunite, but both of them also did great solo albums.
Favorite songs: The Queen Is Dead, Big Mouth Strikes Again, There Is A Light That Never Goes Out

19/10/2015
---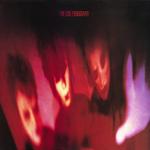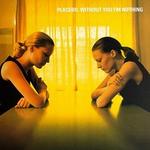 ---