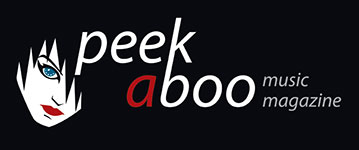 like this cd (ep) review
---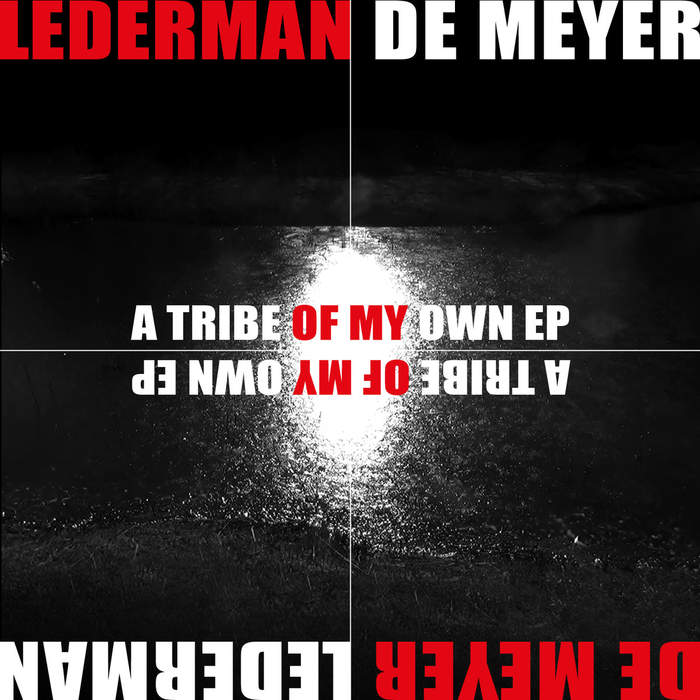 LEDERMAN / DE MEYER
A Tribe Of My Own
Music
•
CD (EP)
Dark Electro
•
EBM
•
Electro
[89/100]

Alfa-Matrix
12/04/2018, Jurgen BRAECKEVELT
---
The amalgamation of two figureheads from the Belgian electronic music scene is now a fact! Jean-Marc Lederman (The Weathermen, Kid Montana, Fad Gadget, Gene Loves Jezebel etc) and Jean-Luc De Meyer (Front 242, Underviewer, 32Crash) While the fertile Belgian electronic soil of infectious electronic vibes, beats, melodies and other such things come from the hand of Jean-Marc, the characteristic sound of Jean-Luc's voice flourishes and grows from these grounds. The fruit of all this can only be: über electro/EBM
Title song, A Tribe Of My Own, immediately sets the bar at a very high level. The deep, threatening and very recognisable voice of Jean-Luc De Meyer gives extra punch to this oppressive song. And when Alfa Matrix-label-mate Sebastian Komor (Komor Kommando) puts his claws on this track, it becomes even EBM club-worthy uppercut, making it a bit more danceable than the original version and giving it his own unique twist to this already superb song!
We also get a surprising cover of Fad Gadget's classic Back To Nature remixed by Edge Of Dawn. Coldkill also had a go on this song resulting in an radical dark-wave sounding remix with an pretty Industrial touch.
The next piece is another genuine Lederman / De Meyer song, Dots, Circles And Lines which gets treated and remixed by Mister Rob.
If this exciting prelude is just the foreplay for the full-fledged album of eleven grinding songs by LEDERMAN / DE MEYER... an ultimate electro-orgasm is most likely coming our way! We can hardly wait!
Jurgen BRAECKEVELT
12/04/2018
---
Een samensmelting van twee boegbeelden uit de wereldwijde elektronische muziekscène is een feit. Jean-Marc Lederman (The Weathermen, Kid Montana, Fad Gadget, Gene Loves Jezebel enz) en Jean-Luc De Meyer (Front 242, Underviewer, 32Crash,...) slaan de handen in elkaar en werken samen onder de naam Lederman/De Meyer. De vruchtbare electronische grond met aanstekelijke electronische vibes, beats en ander gedoe komen van Jean-Marc, de stem die het land overwoekert met een karakteristieke sound is van Jean-Luc. De vrucht van dit alles: opper-EBM/electro.
Titelsong A Tribe Of My Own legt meteen de lat heel erg hoog. De diepe en dreigende en heel erge bekende stem van Jean-Luc geeft extra punch aan dit benauwende nummer. Als dan vervolgens Alfa Matrix-labelgenoot Sebastian Komor (Komor Kommando) zijn klauwen in het nummer zet, krijgt het een EBM-clubwaardige uppercut. Nog dansbaarder dan het orginele, een eigen twist van een op zich al superb nummer!
En dan een verrassende cover van Fad Gadget's classico Back To Nature in een remix van Edge Of Dawn. Coldkill doet hetzelfde nummer echt alle eer aan met een ingrijpende darkwave remix die aardig industrieel klinkt.
We krijgen nog een Ledarman / De Meyer nummer met Dots, Circles And Lines. Deze keer in een remix van Mister Rob.

En dit is nog maar het voorspel van de volwaardige langspeler Eleven Grinding Songs van LEDERMAN / DE MEYER... een album dat wel moet zorgen voor het ultieme electro-orgasme. We kijken er dan ook naar uit.
Jurgen BRAECKEVELT
12/04/2018
---