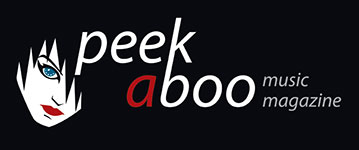 like this movie review
---
LEE DANIELS
The Butler
Movie
Biography
•
Drama
[60/100]

E1
17/03/2014, Didier BECU
---
After the worldwide acclaimed Precious that gathered two Oscars, Lee Daniels directed the very underrated The Paperboy: a movie that caused a commotion at both Filmfestivals from Cannes and Ghent, even if it was for Nicole Kidman who was literally pissing on her opponent. With his most recent movie The Butler, Daniels does things different as he made a quite mellow movie that screams for Oscars. In the meantime we know that the Academy Awards preferred a journey in space and a complaint about slavery. We don't think Daniels will loose his sleep over it, as The Butler became the unexpected hit from the summer of 2013.


The Butler is an American melodrama that is based on the true facts from the life from Eugene Allen (1919-2010), a poor boy from the cotton fields from Georgia who made it to butler in the White House. He made his job good as he was there from 1957 till 1986, and served eight presidents (from Truman to Reagan). His son Louis (David Oyelowo) is ashamed, but his wife Gloria (Oprah Winfrey) is proud. It's just how you see things, as after all: someone has to polish the shoes from the president, not? But this movie is not only about the rights and duties from a butler, as Daniels also puts the American history in his movie that makes it a bit bombastic too.


And yet, you can say The Butler is a nice movie that will be forever remembered for its hilarious cast. Daniels found the most strange names: Oprah Winfrey, Robin Williams as Eisenhower, James Marsden, John Cusack as Nixon, Jane Fonda as Nancy Reagan, Vanessa Redgrave and even Lenny Kravitz are involved. Some will have difficulties not start laughing when seeing those names, but that are only prejudices. The sole thing you can Daniels accuse from is his moral tone. After all, Americans have to be glad that they're living in the land of freedom, not?


The Butler is now out both DVD and Blu--ray on Entertainment One.
Didier BECU
17/03/2014
---
Na het alom bejubelde Precious dat twee Oscars won, maakte Lee Daniels het sterk ondergewaardeerde The Paperboy: een prent die op de filmfestivals van Cannes en Gent keet schopte, al was het maar omdat Nicole Kidman haar tegenspeler onderpist. Met zijn laatste prent The Butler gooit de Afro-Amerikaan het over een heel andere boeg door een zeemzoete film te maken die om Oscars schreeuwt. Ondertussen weten we dat de Academy Award-mensen een ruimtereis en een kritiek op het slavendom in de bloemetjes hebben gezet. Daniels zal er in ieder geval zijn slaap niet voor laten, de film werd immers tegen alle verwachtingen in de superhit van de zomer van 2013 en daar kon geen enkele Superman iets aan veranderen.


The Butler is een Amerikaans melodrama dat is gebaseerd op het waargebeurde verhaal van Eugene Allen (1919-2010) die erin slaagde om als arme weesjongen van katoenplantage uit Georgia op te klimmen naar een carrière als butler in het Witte Huis. En hij deed dat goed, want tussen 1957 en 1986 diende hij acht presidenten (van Truman tot en met Reagan). Zijn zoon Louis (David Oyelowo) schaamt zich te pletter, maar zijn vrouw Gloria (Oprah Winfrey) is apetrots. Het is maar hoe je het bekijkt, iemand moet per slot van rekening de schoenen en het servies van het Amerikaanse staatshoofd poetsen, niet? Daniels beperkt zich evenwel niet tot de rechten en plichten van het huispersoneel. In zijn verhaal verweeft de filmmaker de hele Amerikaanse geschiedenis met zijn ups en downs. Dat maakt het niet alleen een beetje bombastisch, maar wordt het ook wat melig.


Af en toe verliest Daniels dus wat het noorden, maar al bij al is The Butler een onderhoudende prent met een vooral hilarische cast. Neen, niet omdat het zulke goede komedianten zijn, wel omdat Daniels met de meest krankzinnige namen op de proppen kwam: Oprah Winfrey, Robin Williams die Eisenhower vertolkt, James Marsden, John Cusack als Nixon, Jane Fonda als Nancy Reagan, Vanessa Redgrave en zelfs Lenny Kravitz passeren (kort) de revue. Een bont allegaartje dus en ook al zal menig kijker moeite hebben gehad om de lachspieren in bedwang te houden bij het lezen van deze "sterrencast", valt het allemaal best mee. Het enige wat je Daniels wel kwalijk kan nemen is het moreel toontje, want ondanks alle minpunten zijn we toch blij dat we in het land van vrijheid wonen, niet waar? Maar op filmvlak zit het dus wel (een beetje) snor.

The Butler is nu uit op dvd en Blu-ray via Entertainment One.
Didier BECU
17/03/2014
---
---