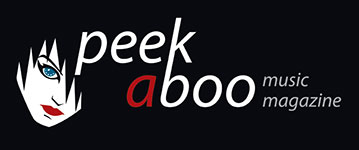 like this concert review
---
LEGACY FESTIVAL
Mol (21/06/2014)
Concert
[80/100]

23/06/2014, Peter HESELMANS
---
Saturday the 21st of June, a new dance festival was born in Mol, Belgium. First edition, so I expected some problems, and I was right, only one small entry made us wait almost one hour to get in. But this was the only negative point, for the rest this new festival was well organized.
This location is really fantastic, it s a kind of artificial white beach with large swimming pools in the middle of a holiday resort. The Legacy festival is in fact a new concept that brings the various genres of dance from the 80's to 2000 together. They hosted 5 stages, a '90's stage', a 'New Wave' , a' Bonzai Label' , a 'Sound of Belgium' and 'La Rocca' stage.
Entering the festival there was already a big party going on at the Bonzai stage, the rave, house and trace beats brought by famous DJ's like Yves Deruyter made this stage , in my opinion, the most energetic and popular stage of the day. Next stage I visited was the 'Back 2 Basicz' or 'La Rocca' stage, with tunes from this famous discotheque in the 90's and 00's.

Personally I liked the Orange stage better, The Sound Of Belgium gave us some nice pounding beats. The documentary as seen on TV and movie was perfectly translated into this event stage, with a lineup of Belgium's most legendary producers like C.J. Bolland or Olivier Pieters. Also popular was the 90's stage, most DJ's played very commercial tracks from the 90's, not my kind of music, but I have respect for every style of music. Not so for DJ Benny Cobra, who shouted several times 'Fuck the new wave and Bonzai stages', while playing Flemish and Dutch 'Schlager' music. He acted like he was the headliner of this festival, sad to see, and ever more sad to hear.

Some live acts were presented on this stage , 2 Unlimited did a very nice job. Anita and Ray brought the hits they were famous for , 2 nice female sexy dancers made the act complete. The crowd loved it to hear some 'No Limits' from the 90's.Later that evening Snap did a live act too, but I expected more from this band. 'Rhythm is a Dancer' stays a great and popular dance song, but they played it for 10 minutes, in a half hour set. Maybe it was too early in the evening, as this was the longest day the sun was still shining a bit, so the light show was nowhere.
But actually I came for the New Wave stage, and the live acts. I was just in time to see the new beat legend 'Fatal Error'. Started in the 80's by accident and turned out to be a gigantically hype all over the world. A new kind of dance music was born. 'Fatal Error' began as a joke, and in the beginning we didn't know what to expect, but after some time it all became very painful to listen to. So a small disappointment, directly followed by another, 'Radical G.' played no live, but only a DJ set. But I have to say that, in my opinion, Glenn played the best set I heard at this festival, a perfect mix between some great new wave classics and his own electronical stuff.

A perfect warm up for the first 'real' live act of the festival, 'A Split Second'. And although the set was shortened to half an hour, they did a fantastic gig. Even saw lots of people dance during their classic 'Flesh'. First real highlight of the festival. The DJ sets from Borg, Patrick Codenys and Carlos Peron were very good, but there was at a certain time no one on the dance floor.
The only full length live act was by 'The Neon Judgement', Frank and Dirk still know how to make perfect new wave, and the audience loved it. First time that day the 'purple stage' was on fire. It was probably strange for them to bring their dark music in the late afternoon while the sun was still shining.
Ending later that evening with Anne Clark featuring HerrB, finally it became dark so for the first time we saw some lights on stage and even nice visuals. A really danceable set that everyone enjoyed and a worthy headliner of this 'New Wave' stage.
Although I saw not enough good live acts, I had a great time on the Legacy Festival. Nice location, perfect weather conditions and didn't have to wait for food or drinks. Added is a small compilation of the live acts on this festival. More and full version vids can be found on my youtube channel (numanoid65)
Peter HESELMANS
23/06/2014
---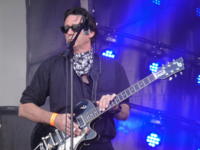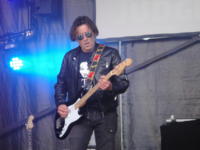 ---