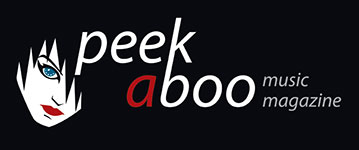 like this cd review
---
LESCURE 13
Too Much Motherf***ckers
Music
•
CD
Cold EBM
•
EBM
•
Electro
•
Electropunk
•
Hellelectro
•
Industrial
[95/100]

Out Of Line
05/01/2014, Filip VAN MUYLEM
---
When I saw them back on stage during this year's BIM Fest I was blown out of my shoes and directly after that, I bought the cd and everything got confirmed! A few weeks later we got the link throughout Out of Line, so it was obviously my job to review this new jewel!
First of all: I didn't pay much for what I got: 34 songs in total!
The first parts are brand new songs and a few remixes. I did it the other way and first listened to the old songs (Collection of old & Rare demo material 1989-1997). It's great to hear the old sound and great songs like 'The beast', 'God is nothing', 'Flesh', 'Cardiac Arrest' (a great Industrial song!), 'Tina The Sexmachina' (the title says it all, with a big smile), '20 minuten' (sounds like a raw and aggressive old school version of Front242), …
When I started listening to the new songs the new and approved sound was a smack in my face! The new songs are simply pearls and bombs! 'Who has the right' is the perfect starter (and gets later on great remixes by Autodafeh & Psionic). 'Hass un Liebe' is another winner! I saw them play this one on stage and the chemistry between Stefan Bens and Johan Van Roy was so big that you could actually feel it! 'Too Much...' will become a classic one, that much is sure!

People where already singing and screaming all along during their gig! 'Todbereit' reminds me a bit too much of Das Ich ('Destillat'), but it's clear that they want to conquer Germany! One thing is for sure: it can be a real earworm and a mayor dance floor cult hit! 'Secrets' is another bomb on the dance floor! It's nice to hear some old school EBM sound mixed with the use of new gear! 'To the Hilt' is another bomb, love the screaming in this one and it was also a hit on stage! 'Screaming Hell' is even better and yet again a great mix of the best old school stuff with the new gear of nowadays and two great talents! This one is really like a strobolight on fire! You can't resist this on! 'People' and 'Total Chaos' are also bombs in the same way as all the previous one! With 'Refuse the Needle' I feel somehow that this could be Front242 If they would have decided to go a bit harder! It's a great song! After that Spetnatz does something great with 'Secrets'!
This double cd is a real smack in the face, wanting to ask: where were you all those years!
Now buy this cd, share this review, book them, talk about them and make sure this is the Final Resurrection!
And here is the review of the BIM Fest.
And the review of the latest Suicide Commando EP:
http://www.peek-a-boo-magazine.be/en/reviews/suicide-commando-unterwelt/
Filip VAN MUYLEM
05/01/2014
---