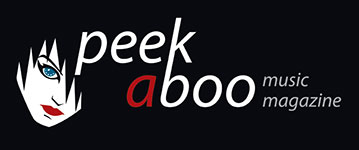 like this article review
---
LESLIE BENSON (THE SWEETEST CONDITION)
Ten Albums That Changed My Life
Article
10/12/2016, Didier BECU
---
In our series we asked Leslie Irene Benson of the very fine synth act The Sweetest Condition to name those ten records that changed her life...
When selecting my top 10 favorite albums of all time, I had to travel down memory lane a bit and examine the most pivotal moments in my life and the music that influenced those moments. What albums had a lasting effect on me? Which ones spent the most time on rotation on my stereo over the years? Which ones did I find essential to helping make me who I am today?
To say that most of my favorite albums fall under the umbrella of goth-industrial music is a lie. I'd say it's about 50/50. Of course I grew up listening to the classics—Bauhaus, The Sisters of Mercy and The Cure—but I also appreciate artists from other music genres that have shaped me, as well. Some of my major influences include David Bowie, Joan Baez, Fiona Apple, Tori Amos, Blondie, Billy Idol, Lou Reed, The Doors, Michael Jackson, and the list goes on. But for this article, I'm going to focus on some of the albums in particular that have stood the test of time. So in no particular order, here it goes.
DEPECHE MODE - Songs of Faith and Devotion
I have a strange addiction to Depeche Mode, hence my band's namesake (The Sweetest Condition). Depeche Mode's dichotomy between spirituality and sexuality formed the basis for my own musical journey. Each time I listen to Depeche Mode, I learn something new about myself. There are mysterious layers of infinite wisdom inside the lyrics and that low sultry croon from Dave Gahan, while Martin Gore's exotic, quiet presence and genius touches each note. Songs like One Caress and Higher Love are a part of me, like gospel to all the fucked up relationships I've endured. I could list almost every Depeche Mode album as a favorite here (Violator is a close second), but this is the one I keep coming back to—the one I was first introduced to and fell in love with so many years ago.
NINE INCH NAILS- Pretty Hate Machine + The Downward Spiral
When I was a teenager, I discovered Nine Inch Nails. To be honest, his music videos scared me a little, but I was also deeply intrigued. Trent Reznor's violent, rough, sweaty thrashing movements and his in-your-face messages were like a siren song. (I've had a thing for long dark hair ever since.) Head Like a Hole and Closer became anthems I'd secretly sing when my parents weren't paying attention. And an underappreciated track is the instrumental A Warm Place. It reminds me of my first love. I lost him to suicide in 2011.

SIOUXSIE & THE BANSHEES- Through the Looking Glass
The Passenger, originally written by Iggy Pop, was always my favorite song from this album by the iconic voice of the post-punk generation. Siouxsie's unique inflection and catchy, rhythmic style always appealed to me. I was also in awe of her cover of Billie Holiday's Strange Fruit from 1939, a highly controversial and emotional song about prejudice and hate crimes. Siouxsie is a strong musician, but she also shows her fearlessness by tackling tough subjects. On a lighter note, she also made gothic fashion glamorous. Her Cleopatra eyes are still highly recognizable and replicated. I know, I've tried!
BAUHAUS- 1979-1983 Volume One
I began listening to Bauhaus a few years before Columbine gave kids wearing trench coats and combat boots a bad name. Back then, my friends and I were just trying to find ourselves. We felt empowered by the dark beauty of Peter Murphy's haunting voice and complex, poetic lyrics. Songs like Hollow Hills, The Passion of Lovers and Silent Hedges gave me goosebumps. The music has stayed with me for two decades. A few months ago, I met my hero face to face during his Stripped-tour. Peter was a complete gentleman. And to me, he will always be music royalty.
SWITCHBLADE SYMPHONY - Serpentine Gallery
Back when friends traded mix tapes and CDs to share new music, I borrowed a copy of Serpentine Gallery and found a new sound I had never known was missing in my life. I listened to the album for many months. It was brilliant. Moody, dark and feminine… It embodied everything I was feeling at the time. I especially loved Dissolve. The haunting vocals and symphonic-industrial tone stuck with me. It's a great listen even 20 years later, so much so that I recently picked up a copy of the limited edition vinyl, still available on Cleopatra Records.

THE BIRTHDAY MASSACRE- Hide and Seek
There are so many great albums by The Birthday Massacre, but the high-quality production of Hide and Seek makes it an essential one. It's an album I play on all road trips. I love the aggressiveness of songs like Down married with the danceable 80's feel of Calling. Other personal favorites are Leaving Tonight, Playing with Fire and Need. Chibi, in fact, had a huge influence on The Sweetest Condition's debut album, Edge of the World. I invoked her dark playfulness on a few songs, including Control and Without You. I also thought of Chibi when I recorded the callbacks on Nein Nein Nein, a song from our upcoming second album We Defy Oblivion which will be released on Bandcamp later this year.
SHINY TOY GUNS – We Are Pilots" (2006)
Although Shiny Toy Guns wouldn't necessarily consider themselves synthpop, they were definitely my first introduction to the genre. Packed with synth-infused, danceable, upbeat songs led by dual male-female singers, We Are Pilots is full of earworms. You Are the One and Don't Cry Out are the ultimate love songs, and Le Disko is a guilty pleasure. I saw Shiny Toy Guns perform the album live when I worked as the music editor of NUVO Newsweekly in Indianapolis, Indiana. They gave a great interview, and I grew to respect the band for growing from the grassroots level. Their music is brilliantly catchy, and they care about their fans. Carah Faye is another hero of mine. She is a powerhouse on stage and such an inspiration.
OVER THE RHINE - Films for Radio
I entered the music realm teaching myself how to play guitar at age 15. So as an early singer-songwriter, I felt a connection with alt-folk artists. The classics like Joan Baez gave me a sense of the importance of storytelling and melody, and having grown up in Ohio, I felt a kinship with an up-and-coming duo in my own backyard, Over the Rhine, from Cincinnati. Performing bluesy, tenderhearted Americana, the angelic vocals of Karin Bergquist and the magic melodies by pianist and wordsmith Linford Detweiler drew me in for a lifelong love affair with their music. Their songs are carefully crafted like poetry or fine wine. I've been a loyal fan of Over the Rhine since the first time I heard Good Dog Bad Dog from 1996. But Films for Radio includes my favorites: The World Can Wait, If Nothing Else, Give Me Strength and When I Go. More than 10 albums later, I'm still giddy every time I hear them. They recently played an intimate show at the Franklin Theatre near Nashville, Tennessee. I sat at a table in the front row, soaking up their stories and laughter. It was like being at a family reunion. These songwriters are simply some of the most talented alt-folk musicians alive today. Hands down.
MURDER BY DEATH - Who Will Survive and What Will Become of Them?
Coming from a background in creative writing, I deeply appreciate the way words can give greater depth to music. So when I found Murder By Death, an indie band from Bloomington, Indiana, with a frontman that reminded me of a hipster Elvis (in a good way) and a perfectly gloomy female cellist, Sarah Balliet, I was hooked. This concept album, in particular, has a unique lo-fi, Western-tinged feel that tells a story of man versus evil. Take it as you may. Listen to the lyrics by Adam Turla on The Devil in Mexico: "It's so fucking cold in here since you brought in the snow." Turla has said the album is meant to evoke the "feeling of sitting around telling ghost stories." At the time, he was a religious studies major, so he "tied in a lot of weird religious stuff." That's probably why it speaks to me so much. "Someone say a Hail Mary for this house. Bless the corners, and burn the devil out." I love songs about sin, salvation and sex … Anyone else sensing a theme here?
THE CRANBERRIES - Everybody Else is Doing It, So Why Can't We? + No Need to Argue
As many Gen X-ers, my introduction to Irish alt-rock band The Cranberries was through their first hit, "Linger," on MTV. Dolores O'Riordan has since become my favorite female vocalist of all time. I have a soft spot for songs like Dreams, Wanted, I Will Always and Empty. But Zombie is my all-time anthem (and my go-to on karaoke night). When I was an angtsy pre-teen, I listened to The Cranberries on my walkman and sat in the shade under my favorite tree daydreaming, thinking of the future and trying to overcome all my childhood fears. I played these albums back to back for years. The Cranberries helped me survive adolescence. I owe them a lot. Thanks guys!
For this list, I left out a lot more albums that changed my life. It was a difficult process to try to narrow it down to just 10 albums. So much good music has affected me in indescribable ways. For instance, VNV Nation and Covenant were there for me during my wilder college years, but those are tales for another time. Thanks for reading, and thanks for listening.
Didier BECU
10/12/2016
---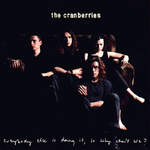 ---