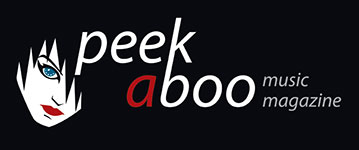 like this cd review
---
LET'S EAT GRANDMA
I, Gemini
Music
•
CD
Dark Pop
•
Ethereal / Heavenly Voices
•
Folk / Ethnic / Tribal
•
Indie
[78/100]

Transgressive Records
10/12/2016, Didier BECU
---
Let's Eat Grandma, it's a very unusual name, unless you are Rosa Walton and Jenny Hollingworth. Two teenage girls have managed to win both the heart of the press and the public in a record time.
Meanwhile, all kinds of names were invented to describe their magical indie pop, an appropriate term has not been found so far. Their funny indie-pop is a slightly commercial, but it remains special.
The two teenage girls use a variety of tools that comes from a toy box (from a simple flute to a glockenspiel) and they make sugar-sweet indie songs which are sometimes playful, but also quite melancholic.
The topics used in I, Gemini are not really common for music. Or do you know a band that sings about baking a chocolate cake? No, The Muppets do not count.
When listening to the playful pop of Rosa and Jenny, we were reminded of the late Shonen Knife. It sounds incredibly naive, but it's quite genius. The two classically trained girls from Norwich are indeed excellent. The unique voice remind us of CocoRosie, and that is always a bonus!
Whether Let's Eat Grandma is a hype or not remains to be seen, but the duo surely made an excellent debut. For day dreamers who like toy instruments and bizarre fairy tales!
Didier BECU
10/12/2016
---
Let's Eat Grandma, het is geen naam om mee naar buiten te komen, tenzij je Rosa Walton en Jenny Hollingworth heet. Deze twee tienermeisjes zijn er immers in geslaagd om in een recordtempo zowel het hart van de pers als van het publiek te breken.

Men heeft ondertussen reeds allerlei namen bedacht voor de stijl van hun sprookjesachtige indiepop, een passende term heeft men tot nu toe echter nog niet gevonden. Hun grappige indiepop is wel een tikkeltje commercieel, toch is hij apart.

De twee tienermeisjes gebruiken allerlei instrumenten die ze uit hun speelgoeddoos hebben opgevist (van een eenvoudige blokfluit tot een glockenspiel) en brouwen daarmee zeemzoete indiesongs die soms speels, maar ook best zwaarmoedig aanvoelen.

De onderwerpen die op I, Gemini worden aangesneden zijn niet echt gebruikelijk voor de muziek. Of ken jij nog een band die het over het bakken van een chocoladecake heeft? Neen, K3 telt niet mee.

Bij het beluisteren van de speelse pop van Rosa en Jenny dachten we aan Shonen Knife zaliger. Het klinkt ontzettend naïef, toch mag je er donder op zeggen dat hier lang over is nagedacht. De twee meisjes uit Norwich, die een klassieke muziekopleiding hebben genoten, doen het immers uitstekend. De aparte stemmen herinneren ons aan wat CocoRosie doet, en dat is altijd mooi meegenomen!

Of Let's Eat Grandma een blijver is of gewoon een hype valt alsnog af te wachten, het uitstekend debuut is alvast geleverd. Voor dagdromers die van speelgoedinstrumenten en bizarre sprookjes houden!
Didier BECU
10/12/2016
---