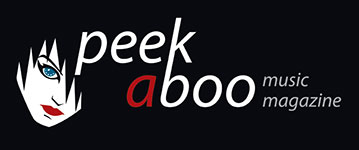 like this cd review
---
LIA FAIL
Cynical Stones
Music
•
CD
Neofolk
[80/100]

Three Legged Cat
13/10/2015, Xavier KRUTH
---
Italy can rely on a myriad of excellent neofolk and neoclassical groups: Corde Oblique, Ianva, Camerata Mediolanense, Ataraxia, Spiritual Front... All of these bands shine bright in their own way. Lia Fail from Bologna now attempts to join this gang.
The Lia Fail is a mythical stone in Ireland upon which Irish kings were crowned in ancient times. The stone is said to have shivered with delight as the king stood on it, and it also rejuvenated the king so he might reign for a long time. The origin of the name betrays the intention of Lia Fail to incorporate Celtic influences in the music.
Cynical Stones is the group's debut, even though they have released several smaller CD's since 2001. Some of these older songs are reworked on this CD, but Cynical Stones should be considered as a concept album nevertheless. It tells the story of a soldier in a war-torn times. He survived, but is plagued by memories of his comrades who have fallen in useless slaughters because of race and religion. You can request the lyrics by bass player Nico Solito of the band. We recommend you to do this, because the full knowledge of the theme and the storyline are a serious added value to thoroughly enjoy the CD.
The main characteristic of the music of Lia Fail is the vocal duo of Andrea Carboni and Sabella Spiga. Where the male vocals of Carbonari are fairly traditional in the neofolk scene, the female vocals of Spiga add an extra dimension of romanticism. The strings (including virtuoso violin playing by Willj Amadori), piano, flute and guitar create a harmonious whole. The rhythm section (bass and drums) at times tends towards rock. This can of course also be seen as an advantage, as the sound sometimes comes close to post-punk and new wave, without hurting the overall neofolk feeling.
Cynical Stones is a good album musically, but it's mainly the theme that touches me. Lia Fail has made a coherent piece of work with a nice story that is yet another indictment of the absurdity and destructiveness of war. As long as there is war, these indictments remain necessary.
Xavier KRUTH
13/10/2015
---