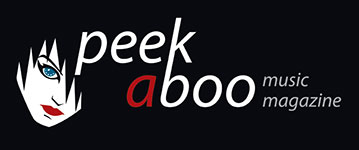 like this concert review
---
LIESA VAN DER AA
WOTH (Antwerpen, deSingel, 4-6/12/2014)
Concert
Avant-garde
[80/100]

09/12/2014, William LIÉNARD
---
Earlier this year the Flemish actress, singer-songwriter and musician Liesa Van Der Aa surprised us with the triple album WOTH, a prestigious project on a mythical Egyptian ceremony in which the heart of the deceased is weighed three times against the feather of Ma-at in the Hall of Truth, the court of the 42 schizophrenic judges. On December 4th, 5th and 6th, 2014, Liesa Van Der Aa performed the theatre show WOTH (Weighing of the Heart) at deSingel in Antwerp, a performance in which the music of the album is played and the mythological ceremony is told using video projection, the participation of the band Louise's Daughter and 42 extras, representing the judges. It is an ambitious project with the financial support of the Flemish Government and the province of Antwerp in collaboration with deSingel, where one can stage this kind of performance much better than in a traditional concert hall.
Just as on the album, the performance (a mix of concert and theatre) consists of three parts and an introduction in which Toth, the god of writing and wisdom tells his story an acts as Registrar during the weighing of the heart. It is a role for Johan Leysen and he appears in the video projection on the back screen of the theatre and on the floor. Occasionally the picture jumps and you get to see the baboon with the pretty face who talks like Toth, because in mythology he is the epithet for Toth. The Registrar addressed the audience before every weighing an so does the choir (on tape), symbolized by the 42 extras which are arranged behind the transparent projection screen (the chants are written by Peter Spaepen, the performers are the members of the Waancel stage Choir).
Chapter One is Liesa Van der Aa's solo project in the performance. She sings and uses loops and a variety of violins - as in Troops - to build the melodies. It is an impressive spectacle, as each new sound is to be added at exactly the right time. This part is undoubtedly the highlight of the show. In Chapter Two and Three the guardians (the 8 members of Louisa 's Daughter) accompany Liesa Van Der Aa on guitar (2), percussion, cello, double bass, laptop, clarinet, flutes, piano and other instruments. The simple yet versatile compositions are thus provided with lush and baroque arrangements to guide the viewer through the second and third weighing with Toth and the chorus of judges as regular participants at the beginning (or if you like, at the end) of each chapter. Liesa Van Der Aa limits her contribution to the lyrics and plays occasionally on violin or zither. It is a two-hour visual and auditory spectacle of great craftsmanship in which classical and modern styles are mixed together.
But during Chapter Three you can not escape the impression that you've heard it all. The melodies are different and the band does a perfect job, but since Chapter Two there has been but little evolution. Liesa Van der Aa plays a much less prominent role in the whole, while she is normally at her best when she does everything alone. That is not necessary, but it certainly would have been a more exciting performance if in Chapter Two and Three she now and then had mixed her typical violin loops with the instruments of the band. That does not mean that WOTH is not a wonderful performance, at the contrary. A 8/10 seems a fair weighing.
William LIÉNARD
09/12/2014
---
Eerder dit najaar verraste de Vlaamse actrice, singer-songwriter en musicienne Liesa Van Der Aa ons met het drievoudige album WOTH, een prestigieus project naar een mythische Egyptische ceremonie waarbij het hart van een overledene 3 keer wordt afgewogen tegen de veer van Ma-at in The Hall of Truth, het hof van de 42 schizofrene Rechters. Op 4, 5 en 6 december 2014 stelde Liesa Van Der Aa de theaterproductie WOTH (Weighing of the Heart) voor in deSingel in Antwerpen, een voorstelling waarin de muziek van het album een plaatsje krijgt en de mythologische ceremonie d.m.v. videoprojectie en de participatie van de achtkoppige Louisa's Daughter Company en 42 figuranten wordt verteld. Het is een groots opgezet project dat met de financiële steun van de Vlaamse overheid en de Provincie Antwerpen tot stand is gekomen en waarvoor een beroep is gedaan op de facilitaire medewerking van deSingel, waar men enscenering kan realiseren die in een traditionele concertzaal moeilijk uitvoerbaar zijn.
Net zoals het album is de voorstelling (mengeling van concert en theater) opgebouwd uit drie delen én een introductie waarin Toth aan het woord komt, de god van schrift en wijsheid die optreedt als griffier tijdens de weging van het hart. Het is een rol voor Johan Leysen die de toeschouwer te zien krijgt via videoprojectie op de achterwand van de zaal én op de vloer. Af en toe springt het beeld en krijg je de baviaan met het mooie gezicht te zien die praat zoals Toth, want hij geldt in de mythologie als het epitheton voor Toth. De griffier komt ter gelegenheid van elke weging aan bod, net zoals het koor, in de theater versie gesymboliseerd door de 42 figuranten die achter het doorzichtige projectiedoek zijn opgesteld (de gezangen zijn van de hand van Peter Spaepen, de uitvoerders de leden van het Waancel Podium Koor).
Chapter One neemt Liesa Van der Aa helemaal alleen voor haar rekening. Ze zingt en ze bouwt met een keur van violen - net zoals in Troops – de melodieën op. Het is een indrukwekkend schouwspel, want elk nieuw geluid moet precies op het juiste moment toegevoegd worden. Dit onderdeel is zonder meer het hoogtepunt van de voorstelling. In Chapter Two & Three komen de wakers in actie, de leden van Louisa's Daughter, een 8-koppig gezelschap dat Liesa Van Der Aa begeleid op gitaar (2), slagwerk, cello, contrabas, laptop, klarinet, fluiten, piano en andere instrumenten. De eenvoudige, maar veelzijdige composities worden op die manier voorzien van weelderige en barokke arrangementen om de toeschouwer door de tweede en derde weging te leiden, met Toth en het koor van rechters als regelmatige deelnemers aan het begin (of als u wilt, aan het einde) van elk hoofdstuk. Liesa Van Der Aa beperkt haar aandeel tot de songteksten en ze speelt af en toe op een viool of een citer. Het is een indrukwekkend twee uur durend visueel en auditief schouwspel waarin klassieke en moderne stijlen kriskras door elkaar worden gemengd en dat getuigt van een groot vakmanschap.
Maar er is ook een maar. Je kan je tijdens Chapter Three niet van de indruk ontdoen dat je het eigenlijk allemaal gehoord hebt. De melodieën zijn anders en de band speelt de sterren van de hemel, maar sinds Chapter Two is er nog maar weinig sprake van evolutie. Het wordt m.a.w. een beetje langdradig en bovendien speelt Liesa Van der Aa een veel minder prominente rol in het geheel, terwijl ze net zo uitstekend op dreef is als ze alles alleen doet. Dat hoeft niet echt, maar het was beslist spannender geweest indien ze in Chapter Two en Three nog af en toe haar typische vioolloops door het geheel had gemengd. Daarin is ze sterk en kan ze nog een hele weg gaan. Dat neemt niet weg dat WOTH een geslaagde voorstelling is, zij het met wat weinig variatie in deel 2 en 3. Een 8/10 lijkt ons een faire weging.
William LIÉNARD
09/12/2014
---